Five Times Former Co-Stars Make References to Their Earlier Series When One Actor Guests on the Other's Later Series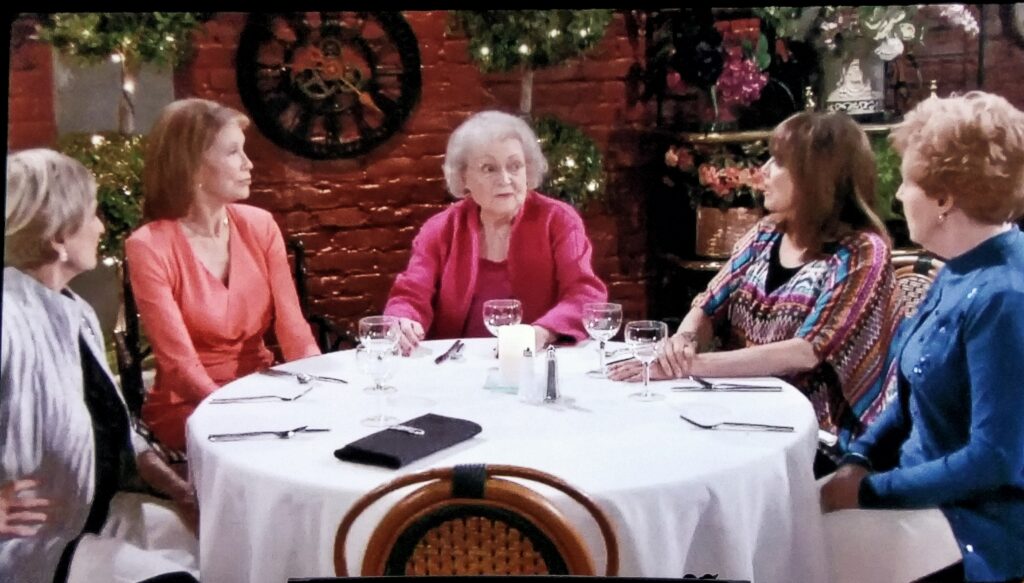 Today, we look at five times that former co-stars make knowing references to their earlier series when one of the actors guest stars on the other's later series.
In Drawing Crazy Patterns, I spotlight at least five things from pop culture that fit under a specific theme (basically, stuff that happens frequently enough to be worth pointing it out). Note that these lists are inherently not exhaustive. They are a list of five examples (occasionally I'll be nice and toss in a sixth). So no instance is "missing" if it is not listed. It's just not one of the five examples that I chose. You can always feel free to suggest ANOTHER example that fits the theme, if you'd like, but nothing is "missing" from this list.
Very often, an actor will guest star on a series with one of their former co-stars on an earlier, famous series. The show will often find a way to throw in a winking acknowledgement of their earlier show. Here are five examples of that sort of thing.
THE DUKE BOYS REUNITE ON SMALLVILLE
Tom Wopat and John Schneider famously played Bo and Luke Duke on the hit 1980s series, Dukes of Hazzard, where they famously drove around in a car where they entered the car from the windows rather than opening the doors. Schneider later played Jonathan Kent on Smallville.
In a Season 5 episode of Smallville, Wopat guest starred as a politician friend of Jonathan's who Jonathan helps set straight about his behavior during a car ride (the doors aren't working so they have to go through the window)…
MATLOCK RECREATES AN OLD ANDY GRIFFITH SHOW BIT
A few years into Andy Griffith's legal drama, Matlock, Don Knotts became a recurring character, Les Calhoun, an old friend of Ben Matlock. Knotts, of course, famously played Deputy Barney Fife on Griffith's hit series, The Andy Griffith Show, where Griffith played Mayberry Sheriff Andy Taylor.
When Knotts showed up, he re-enacted an old bit from The Andy Griffith Show…
Thanks to Bill Walko for suggesting this one!
HOT IN CLEVELAND CELEBRATES THE MARY TYLER MOORE SHOW
On the sitcom, Hot in Cleveland, Betty White was a regular cast member. In a Season 4 episode, her character reunited her old bowling team, which was, of course, actually a reunion of the Mary Tyler Moore Show, with Mary Tyler Moore, Cloris Leachman, Valerie Harper and Georgia Engel all showing up.
They specifically referenced how it used to be that on Saturday nights, all eyes were on them…
Sadly, since that 2013 episode, all five of the actors have since passed away.
RAY ROMANO CRASHES THE HONEYMOON ON THE MIDDLE
On The Middle, Patricia Heaton played Frankie Heck. In the Season 3 premiere, Frankie recalled her honeymoon camping trip with her husband, Mike, and how it was crashed by a weird guy. The weird guy, of course, was played by Ray Romano, Heaton's TV husband on the earlier hit series, Everybody Loves Raymond.
At one point, Romano's character tells Frankie that in an alternate reality, they could be married.
JTT IS THE REAL LAST MAN STANDING
Jonathan Taylor Thomas became a star playing the middle son of Tim Allen's Tim Taylor on the hit sitcom, Home Improvement. Years later, Thomas guest-starred on Allen's sitcom, Last Man Standing and pretty much EVERY piece of dialogue was a reference to Home Improvement…
Okay, folks, if you have suggestions for a future Drawing Crazy Patterns, drop me a line at brian@popculturereferences.com!