Five Songs Inspired to Use Harpsichord by a Song That Didn't Use Harpsichord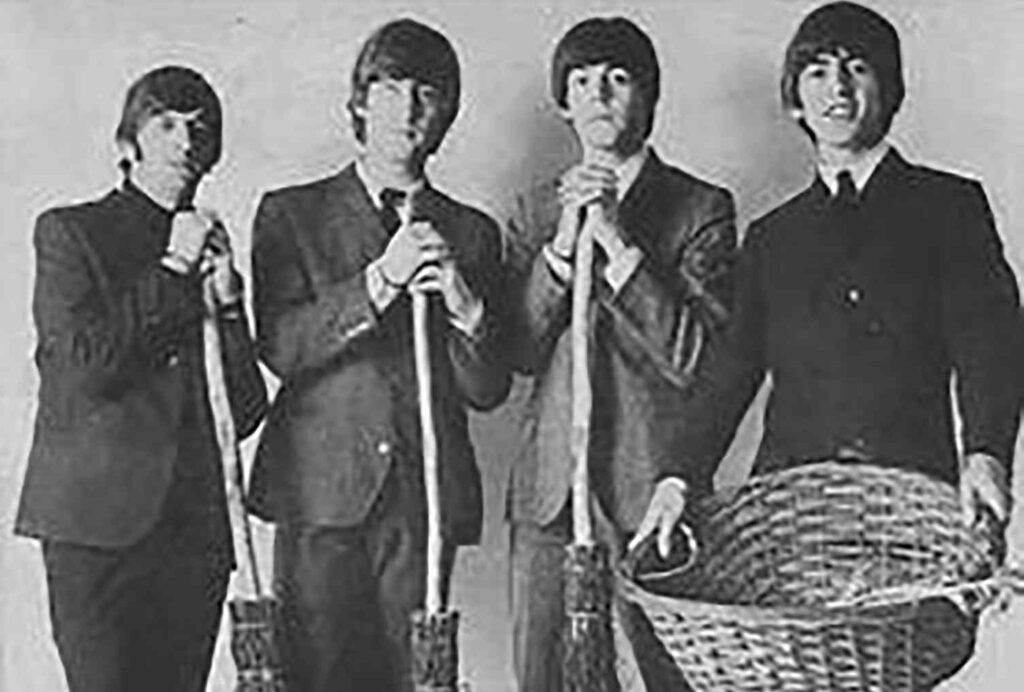 Today, we take a look at five pop songs that were almost certainly inspired to use harpsichord in them by a song that didn't actually use a harpsichord.
In Drawing Crazy Patterns, I spotlight at least five things from pop culture that fit under a specific theme (basically, stuff that happens frequently enough to be worth pointing it out). Note that these lists are inherently not exhaustive. They are a list of five examples (occasionally I'll be nice and toss in a sixth). So no instance is "missing" if it is not listed. It's just not one of the five examples that I chose. You can always feel free to suggest ANOTHER example that fits the theme, if you'd like, but nothing is "missing" from this list.
In 1965, the Beatles released Rubber Soul, including the excellent song, "In My Life," where George Martin sped up a piano to make it sound like a harpsichord…
The song was an instant classic and amusingly, over the next couple of years, pop songs kept adding harpsichords to them. Here are a few of them (I made 1967 the cut off, as I figure after that, harpsichords had just become a standard thing, ya know?).
"YOU STILL BELIEVE IN ME
The most famous album inspired by Rubber Soul was clearly The Beach Boys' Pet Sounds, which Brian Wilson wrote very quickly after hearing Rubber Soul at the end of 1965. The album started recording in January of 1966.
Wilson put harpsichord on the haunting "You Still Believe In Me"….
"SCARBOROUGH FAIR"

After their classic Sounds of Silence saw them turn to pop folk, Simon & Garfunkel released their third album, Parsley, Sage, Rosemary and Thyme, which was more pop, but also had some folk tunes on there, including "Scarborough Fair", which still rocked that harpsichord
"BOTH SIDES NOW"
Joni Mitchell's original "Both Sides Now" was strictly guitar, but Judy Collins' version of "Both Sides Now" threw in some standard for the day harpsichord
"DIFFERENT DRUM"
The late, great Mike Newsmith wrote this 1967 hit for the Stone Poneys (and their lead singer, a young Linda Ronstadt), "Different Drum", with some interesting harpsichord thrown in there…
"WALK AWAY RENEE"
Finally, The Left Banke leaned HEAVILY into the baroque pop sound and harpsichord is essential to that sound, like on their hit, "Walk Away Renee"

Okay, folks, if you have suggestions for a future Drawing Crazy Patterns, drop me a line at brian@popculturereferences.com!