Harriet Walter Could Make Emmy History This Year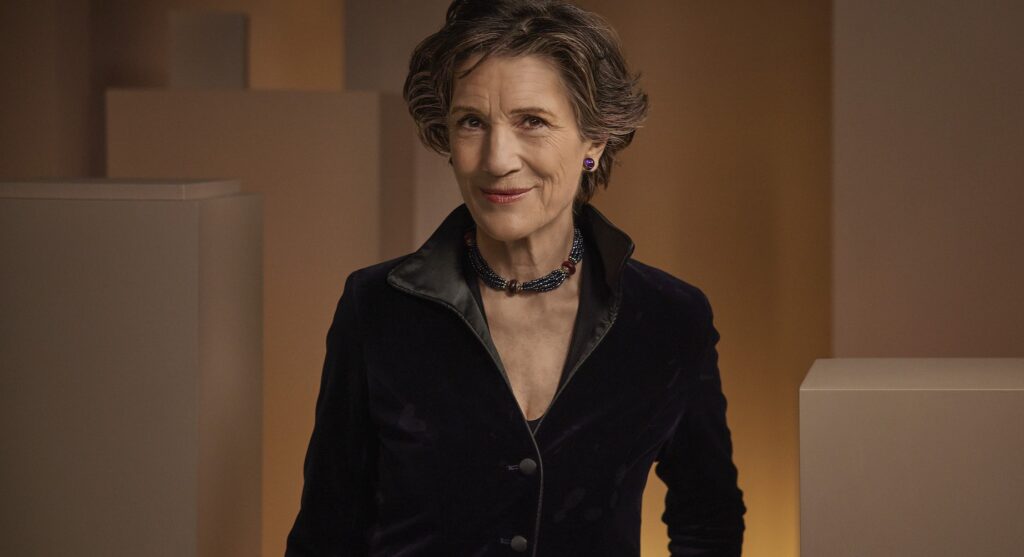 Today, I explain why Harriet Walter could make Emmy history this year and show the seven other actors who had a chance of achieving the feat that she might be able to pull off this year.
Knowledge Waits is a feature where I just share some bit of pop culture history that interests me that doesn't quite fit into the other features.
NOTE: There will be some spoilers for some decades-old TV shows, but also a pair of TV shows that are still airing (they, as you might imagine, will be at the end of the piece).
The Emmy nominations were revealed on Tuesday, and one of the things that struck my interest was that Harriet Walter was nominated for Outstanding Guest Actress in a Comedy Series AND Outstanding Guest Actress in a Drama Series. It's a relatively rare occurrence, only happening eight times since the awards debuted in 1989 and while two of the first seven won ONE of the awards, no one has ever won BOTH in the same year and Walter could be the first this year (but probably not).
So let's take a look at the eight performers who have been nominated for Outstanding Guest Actor/Actress in a Drama Series AND Outstanding Guest Actor/Actress in a Comedy Series
JACK GILFORD FOR THE 1988-89 TV SEASON
Jack Gilford was a brilliant comedian, impressionist and comedic actor whose expertise was doing that sort of tragi-comic monologues that would be popularized by comedians like Lenny Bruce and Woody Allen. In the 1988-89 season, he had a memorable two episode stint on The Golden Girls where he briefly marries Sophia, a friend of his recently deceased wife. He then had a less memorable, but hey, good enough to get nominated, appearance as a figment of Michael's imagination in a thirtysomething episode where he deals with his Jewish faith in a world that seems to subsume Jewish culture (Gilford at one point is a rabbi and at another point, Santa Claus).
COLLEEN DEWHURST FOR THE 1990-91 TV SEASON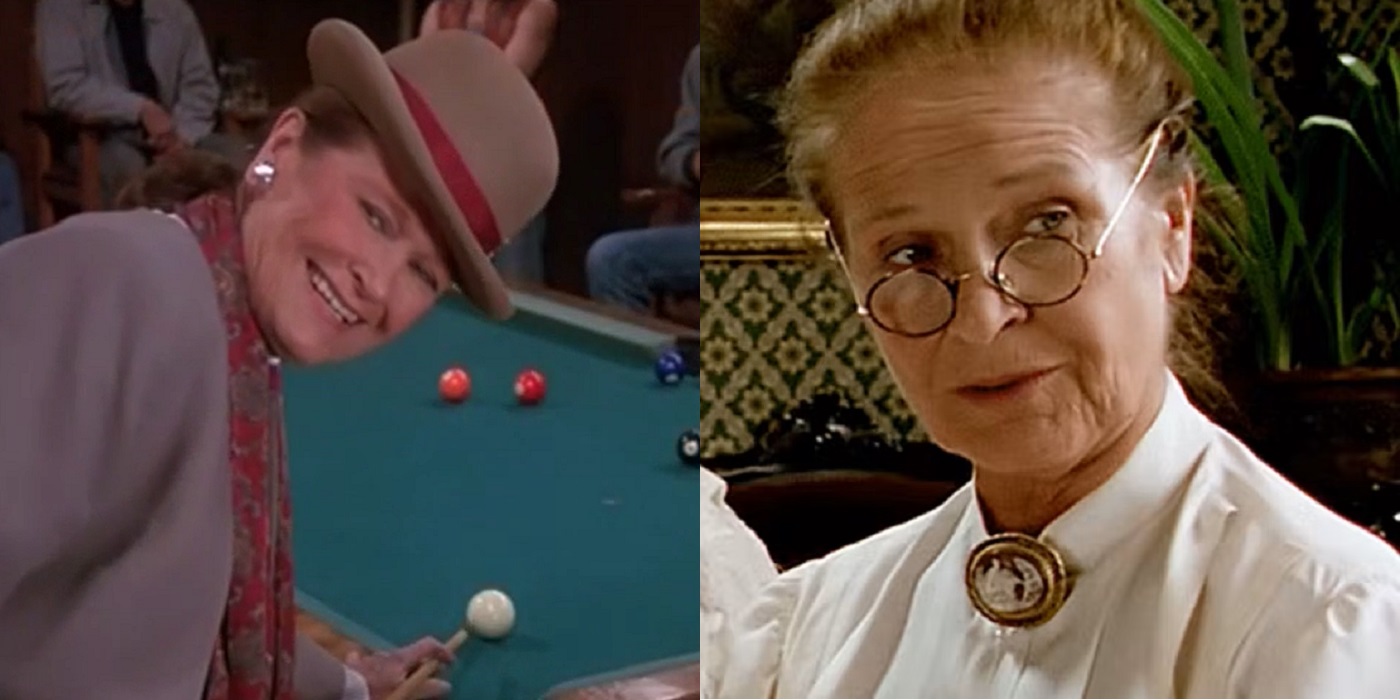 Colleen Dewhurst won the Emmy for her brilliant turn as Murphy Brown's mother, Avery, in a Murphy Brown episode where Avery decides to start dating again and goes on a double date with Murphy and a father and son. The foursome play some pool, and when the guys start to patronize the women a bit too much, Avery reveals that she is actually a pool shark. Dewhurst was part of the two Anne of Green Gables TV movies that lead to the ongoing series, Avonlea (Road to Avonlea, in reality, but we changed the name of this CBC series to Avonlea in the States). Her character, Marilla Cuthbert, was a recurring character on Avonlea until Dewhurst's tragic passing after Season 1. In the episode she was nominated for, she makes up an old suitor, George Glass-style, until shockingly a man by the name she made up turns up in Avonlea! It's a very sweet episode.
GWEN VERDON FOR THE 1992-93 TV SEASON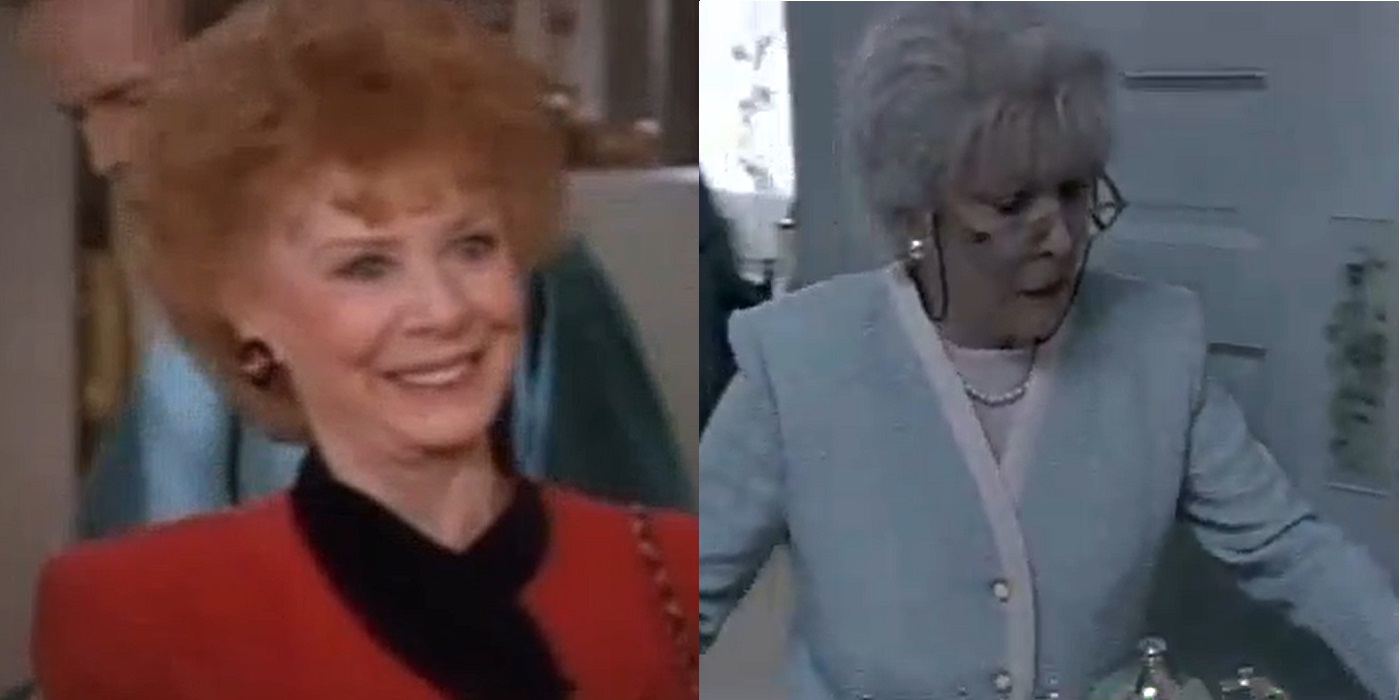 Gwen Verdon was nominated as the mother of a man dying of AIDS on the old HBO sitcom, Dream On. Brian Benben's book editor character, Martin, is working on a memoir by her son about his life and impending death (but it is dropped by his publisher in favor of a more tawdry book about a star athlete with AIDS. Martin sends the book to Random House, who publishes it). Verdon's character, Kitty, really doesn't have a lot to do in the episode, but I guess it stood out by virtue of being a rare sitcom episode about AIDS. Ironically, her Comedy Series guest spot was in a dramatic episode and her Drama Series guest spot, on the second episode of Homicide: Life on the Street, was in a comedic storyline in the episode when she is a grieving widow who finds out her seemingly dead husband isn't actually dead, at which point she stops grieving and starts screaming about the injustice of it all – so she then murders him later!
JEAN SMART FOR THE 2000-01 TV SEASON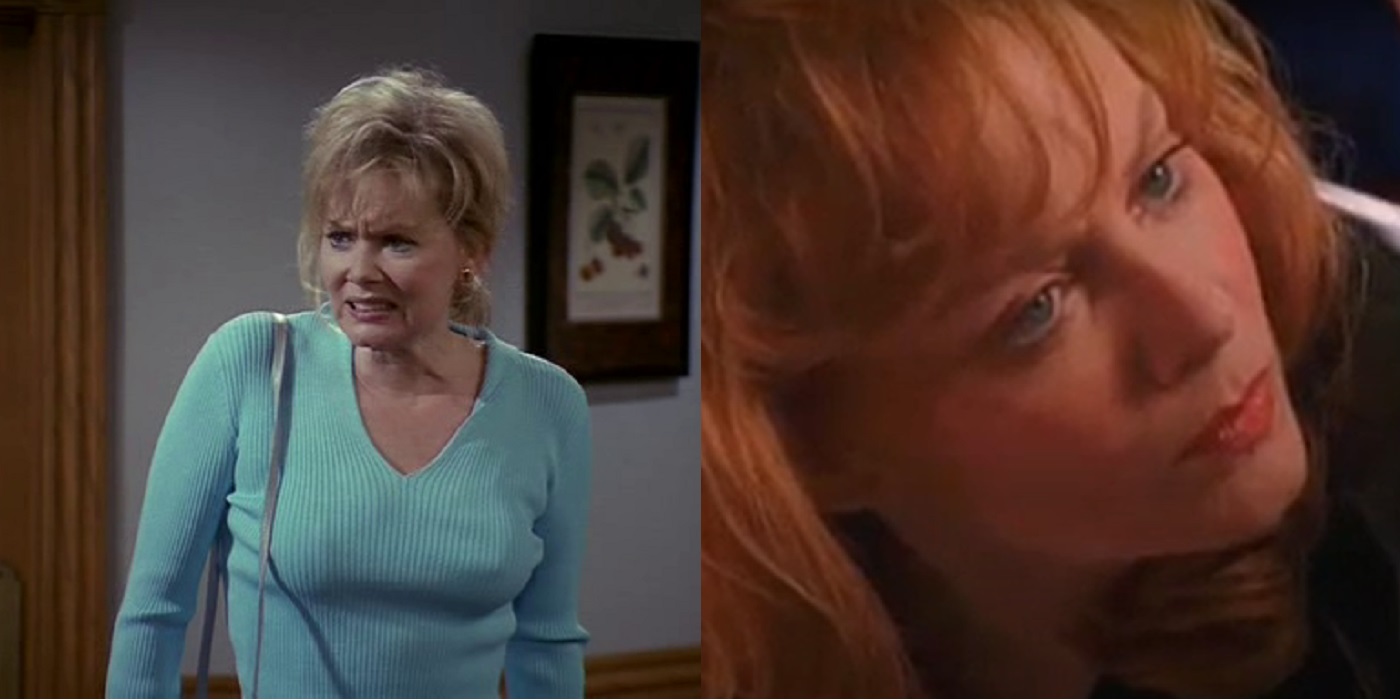 Jean Smart won the Emmy for her outstanding job as Lana Gardner on Frasier, Frasier Crane's recurring girlfriend who was an old high school classmate that Frasier and Niles had a crush on. She was a refreshing "regular" character whose attitudes hilariously clashed with Frasier. That same year, she was nominated for her recurring role as the wife of the chief of police on The District. In the episode she was nominated for, she finds out that their son is doing drugs but the husband is too busy with the case of the week to address the problem with her.
CLORIS LEACHMAN FOR THE 2004-05 TV SEASON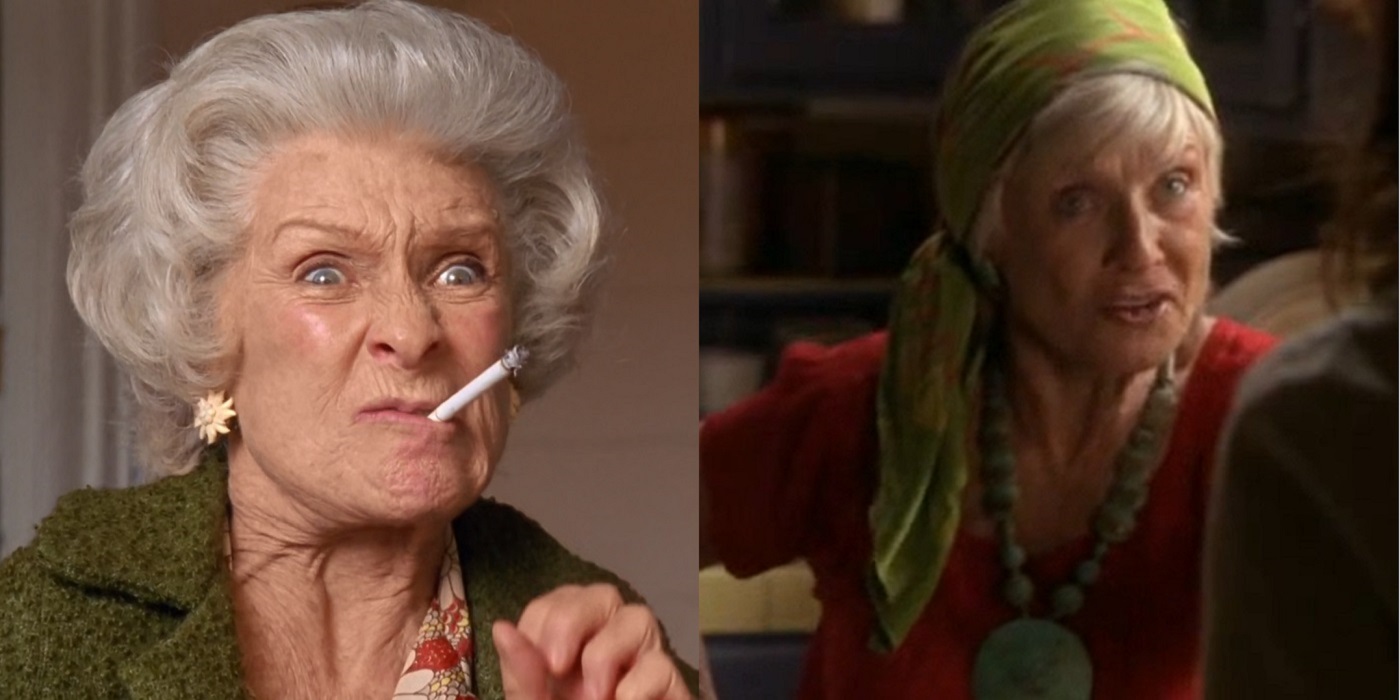 For a while there, Cloris Leachman would show up in every season of Malcolm in the Middle as the boys' evil grandmother, Ida, and Leachman would pick up a Guest Actress in a Comedy Series nomination for her troubles. She eventually won one in her final attempt. In this year, she was nominated for an episode where Ida actually saved Dewey's life and loses her leg in the process! That same year, Leachman played the grant-aunt of Joan in Joan of Arcadia. Aunt Olive was a pain in the ass and her niece (Joan's mom) finally tore her a new one…right before she had a stroke. Joan's family ultimately decides to take Aunt Olive in and help her recover with them and she comes to a new understanding with the family (and her niece). Sadly, she then passed away. It all tied in with some plot about a cat that was never meant to be penned in (cats should be penned in, stupid show!).
NATHAN LANE FOR THE 2012-13 TV SEASON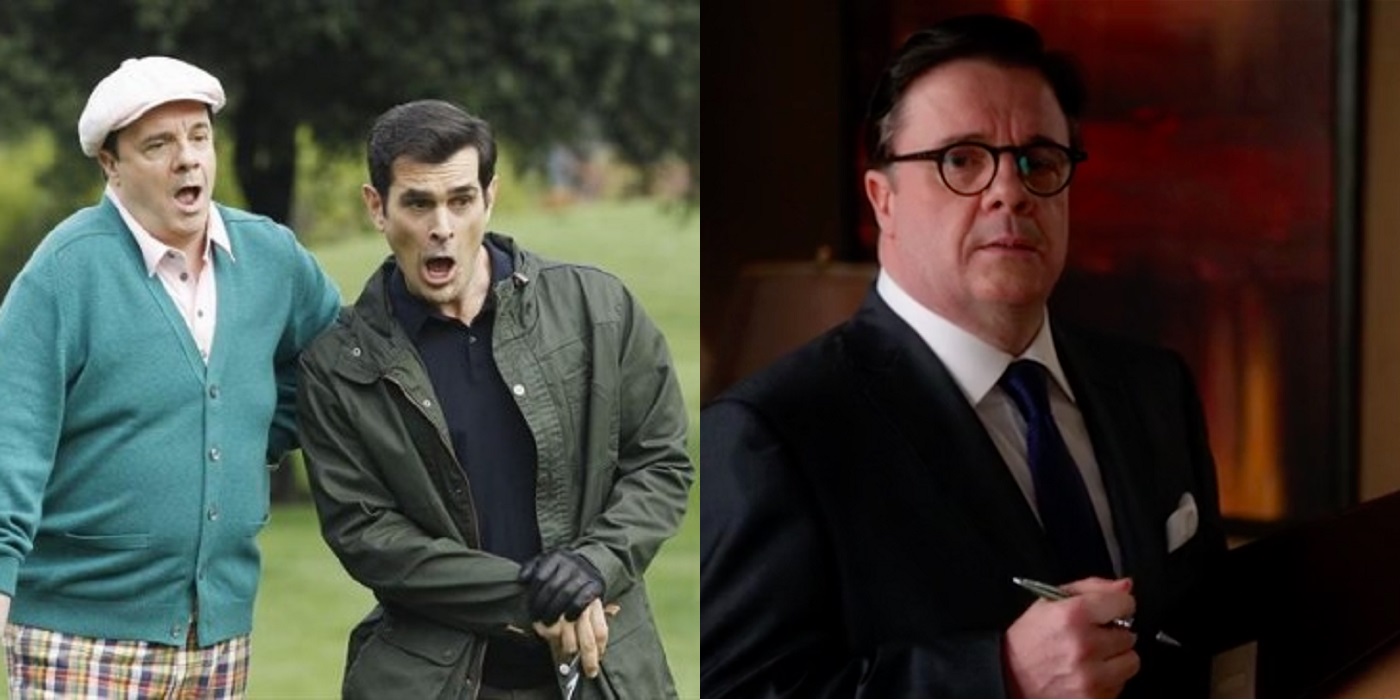 Nathan Lane had a recurring character on Modern Family as one of the best friends of Cameron and Mitchell. In this episode, Mitchell is trying to prove to his father, Jay, that he can golf (Jay is teaching his son-in-law, Phil, how to golf) by challenging Jay and Phil to a game by him and Pepper. Neither Phil nor Mitchell can actually golf well, until Jay and Pepper began berating them, giving them the "tough love" they need to compete (in reality, while Phil really DOES respond to the tough love, Mitchell is just taking out his anger at his father's tough love when growing up and that anger improves his golf game). When Jay apologizes to his son before Mitchell is about to take a game-winning putt, Pepper thinks that he is trying to get in his head, but after Mitchell sinks the putt, Jay explains that he was legitimately sorry. In any event, Pepper was in a bunch of episodes, I don't know why this one was nominated in particular. That same year, Lane also had a stint on The Good Wife as the trustee in charge of the firm as it teeters near bankruptcy. He did so well that the show's creators brought him back in the future as a lawyer working at the (now solvent) firm, working for free because he just likes to practice law.
LAURIE METCALF FOR THE 2015-16 TV SEASON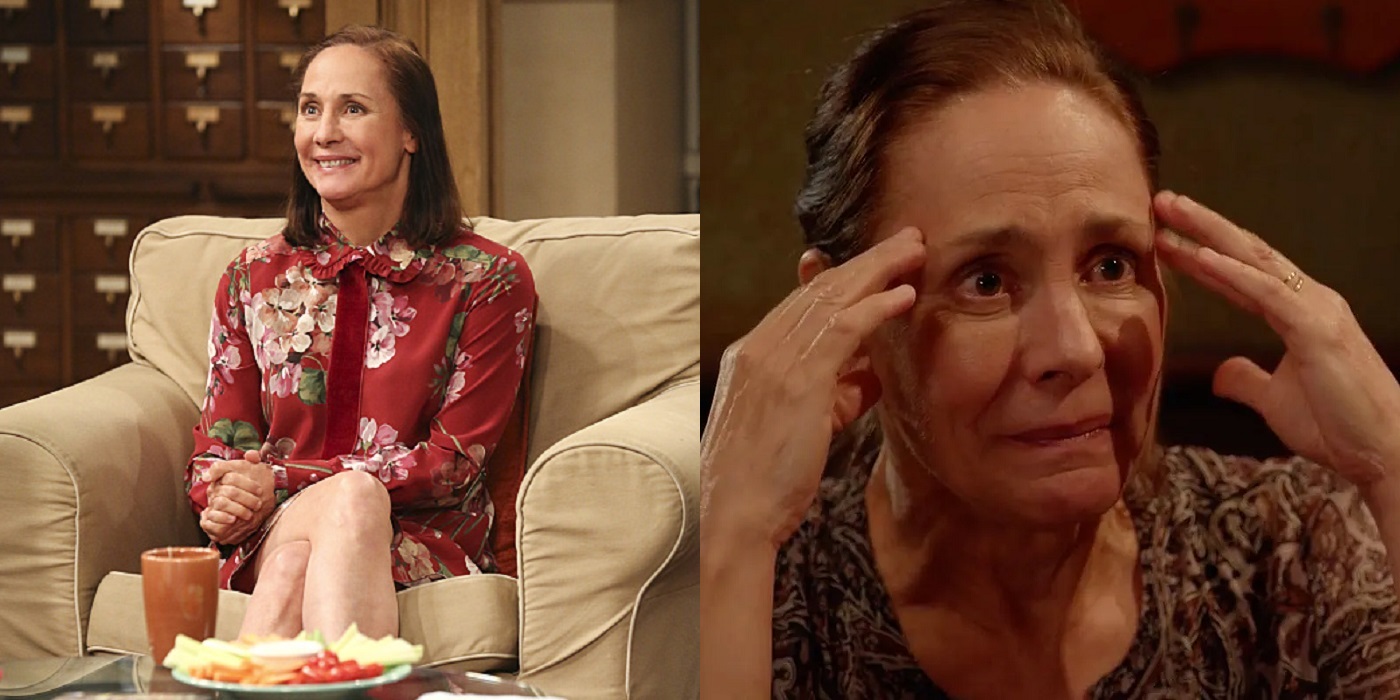 Laurie Metcalf netted a nomination for her recurring role on The Big Bang Theory as Sheldon Cooper's Bible-loving mother, Mary. The episode she was nominated for sees her and Leonard's divorced father, Albert, seemingly hook up (which added to her previously established feud with Leonard's mother, Beverly, who is the antitheses of Mary Cooper as a mom and as a person). Meanwhile, on the short-lived Louie C.K. drama, Horace and Pete, Metcalf plays Horace's ex-wife who needs to confess to somebody about how she just cheated on her new husband with his 80-year-old father. She figured since Horace cheated on her with her sister, he might understand. He instead explains that her affair WILL be discovered and it WILL ruin her marriage, but she won't be able to stop, as he wasn't, either.
HARRIET WALTER FOR THE 2021-22 TV SEASON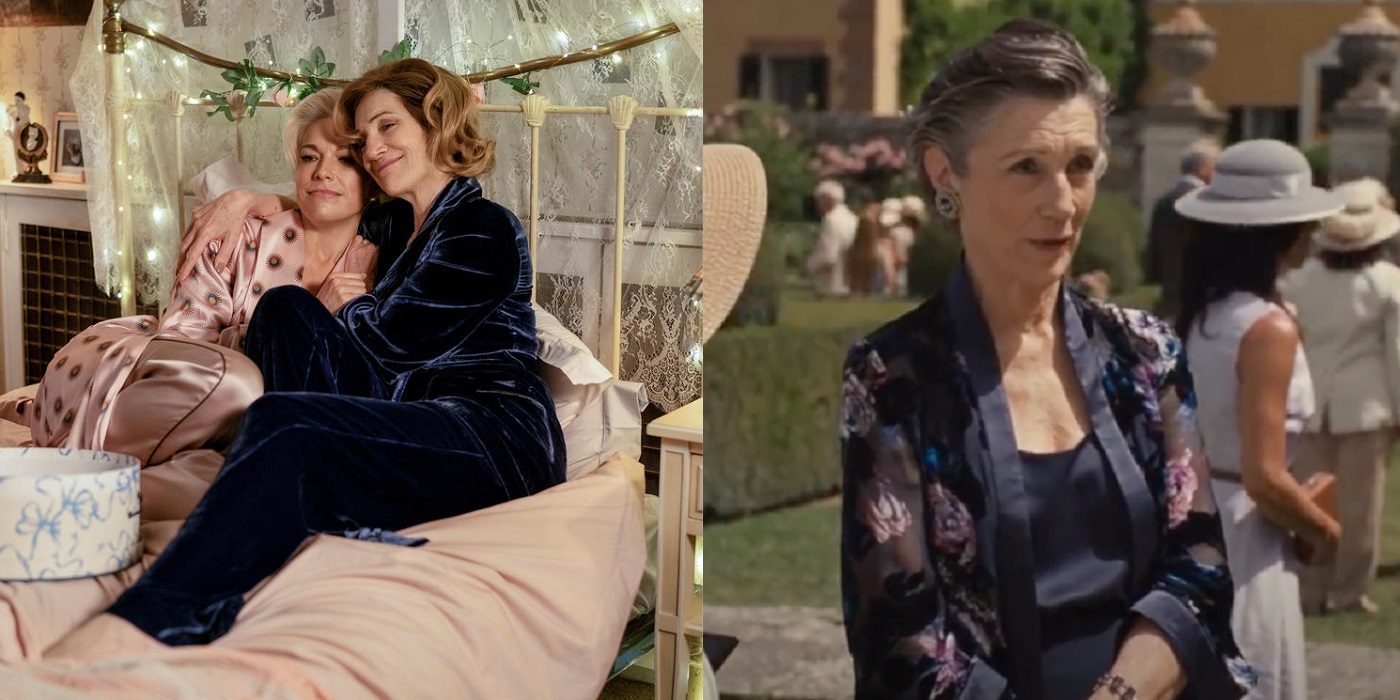 Finally, Harriet Walter is nominated as THE prestige TV mom! On Ted Lasso, she plays the mother of Rebecca Welton, the owner of the Football team that employs coach Ted Lasso. Deborah's husband, Rebecca's philandering father, dies in Season 2 and the funeral leads to some excellent mother and daughter scenes, including some adorable bonding in Rebecca's old bedroom, which is kept just as it was as when Rebecca lived at home. At the same time she was playing a sweet mother on Ted Lasso, she was playing an awful mother on Succession, where she shockingly negotiates in the finale with her ex-husband to alter a clause in her divorce settlement that would allow her children to block any sale of their father's company. Her betrayal of her children is just so brutal, even though she has never been presented as the best mother on the show, it's still a lot different than outright screwing her own kids over to help a man she hates, all for the sake of accessing some of the power her ex-husband wields.
Good luck to Walter, who is excellent. I think she has a good shot for her Ted Lasso episode (Jane Adams, another mother character, from the excellent Hacks, is probably her biggest competition), but her problem in the Drama category is that Hope Davis was really good as the daughter of a rival to the Roys on the same series, Succession. Hard to win when you probably weren't the best performance in the category from your own show (and another Succession performer, Sanaa Lathan, was also nominated for Best Guest Actress in a Drama Series).
Drop me a line at brian@popculturereferences.com if you have any other interesting bit about pop culture that you'd like me to discuss!