Ironically, 'Thank You For Being a Friend' Was Specifically About YOUNG Friends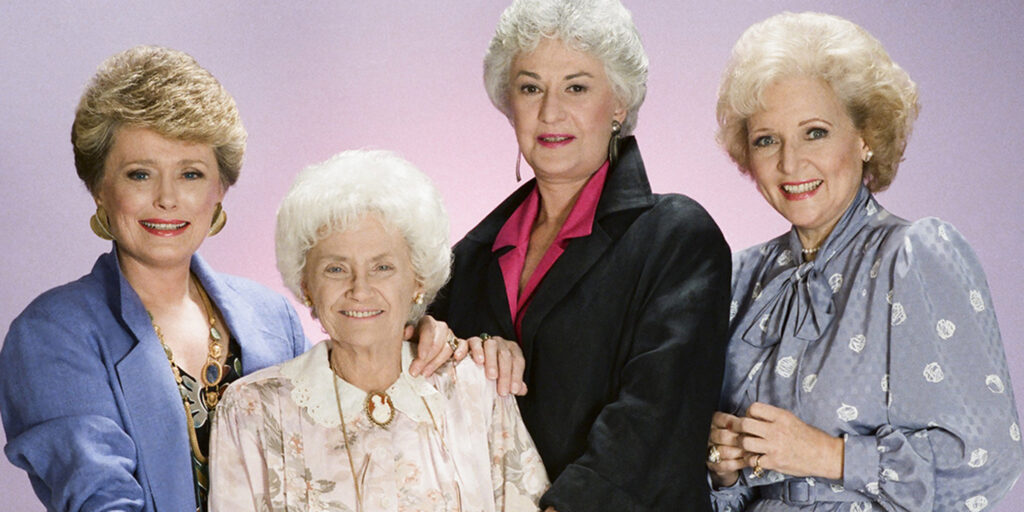 Today, we look at the interesting fact about how the future theme song to The Golden Girls was specifically about YOUNG friendships.
This is "Theme of a Melody," a feature where I examine the background behind famous TV theme songs.
The Golden Girls launched in 1985, and it was a surprise hit sitcom about four retired women living together in Miami. It's also, of course, amusing to look back and say, "Oh, so they were all about Tom Cruise's current age when the show started, except for Rue McClanahan, who was about a decade YOUNGER then than Cruise is now."
The show had a very catchy theme song that is now irreversibly linked with the show itself, sung by Cindy Fee (credited as Cynthia Fee), a well-regarded vocalist in the industry who was used commonly as a demo singer, jingle singer, background singer and, in this case, at least, a TV theme song singer!
Now, while it was certainly not unheard of for a sitcom to use a popular song as its theme (there are many famous examples that I'm sure you can all think of), it was still a BIT unusual. In this instance, the song was by Andrew Gold, who had a minor hit with the original "Thank You For Being a Friend" version back in 1978, hitting #25 on the Billboard charts (a couple of years earlier, of course, Gold had a much bigger hit with 1976's "Lonely Boy")…
The interesting thing to me, though, is that the lyrics of "Thank You For Being a Friend" point out that it is specifically about friends who are NOT old, as seen by the lyrics:
And when we both get older
With walking canes and hair of gray
Have no fear, even though it's hard to hear
I will stand real close and say
Thank you for being a friend
Obviously, the version in the theme song just uses an abridged version of the first verse of Gold's song:
Thank you for being a friend
Traveled down a road and back again
Your heart is true, you're a pal and a confidant
I'm not ashamed to say
I hope it always will stay this way
My hat is off, won't you stand up and take a bow
And if you threw a party
Invited everyone you knew
Well, you would see the biggest gift would be from me
And the card attached would say
Taking out the bit with the hat.
It's not a major thing, just amused me when I listened to the original version recently.
If anyone has a suggestion for a theme song that you'd like to hear more about, drop me a line at brian@popculturereferences.com