Why Dawnn Lewis Wrote the Theme to A Different World, But Wasn't Allowed to Sing It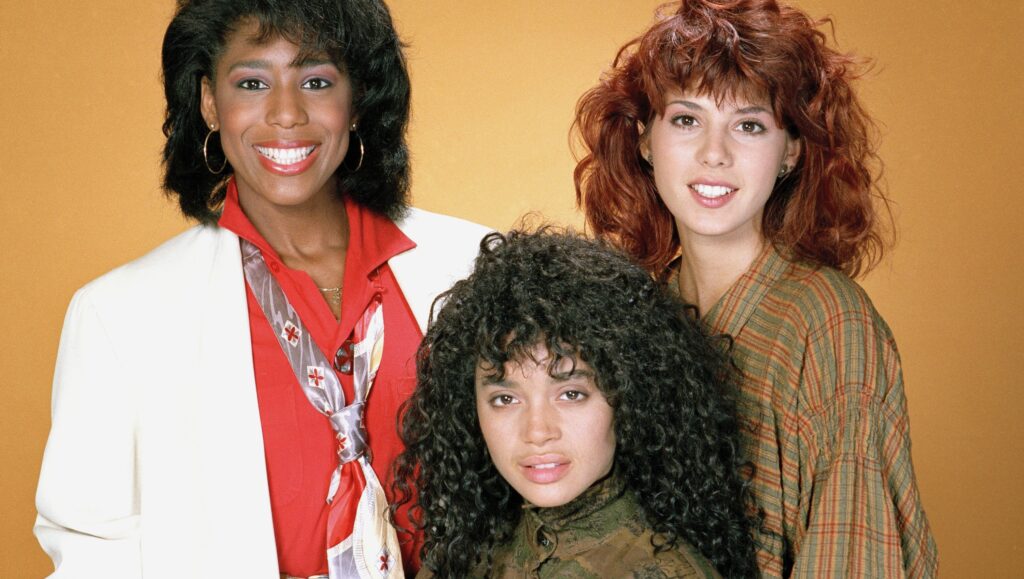 Today, we explored the fascinating reason why Dawnn Lewis had her song chosen to be the theme song to A Different World, but wasn't allowed to sing the song.
This is "Theme of a Melody," a feature where I examine the background behind famous TV theme songs.
This might come as a surprise to you, but original A Different World cast member, the great Dawnn Lewis, who played Jaleesa on the series for five seasons, actually wrote the famous theme song to the series with Stu Gardner, the musical director of the series (and technically also Bill Cosby got a co-writing credit, I wonder how much he actually worked on the song)…
Originally, Lewis was going to sing the theme, as well. However, she wasn't allowed to, and the reason was fascinating – it's because she was then CAST on the show, and Stu Gardner didn't know that she was going to be ON the show, and thus, having her star on the show AND sing the theme would have been too strange (seeing as how she wasn't the LEAD of the show, Lisa Bonet was, who you can see in the featured image along with Lewis and fellow Season 1 co-star, Marisa Tomei). She explained to Vanity Fair a few years back:
I had just finished the tour of a Broadway show, The Tap Dance Kid, with Hinton Battle, Harold Nicholas, and Dulé Hill. The same people who casted the play were casting A Different World. I asked if I could audition and they told me no for about three months, saying, "We love what you're doing in the Broadway show, just keep singing and dancing." The tour ended and I had one more unemployment check left. Then, out of the blue, on a Wednesday, they called and said, "Are you still interested in the audition? Can you come in tomorrow? Great." Within 10 days I had booked the costar spot and written the theme song. Neither the musical director nor the casting director knew that they hired the same person. I'll never forget it. That was October of 1986. Unfortunately, once everyone realized I was the same person that had just been cast to be in the show, I was no longer allowed to sing the theme song. They were like, "That's a little too much attention on you, and it's not your show."
What a great story.
Phoebe Snow sang the theme in the first season (I believe Lewis might have also done background vocals on the song), and then Aretha Franklin took over.
Boy, Dawnn Lewis, what a talented person!
If anyone has a suggestion for a theme song that you'd like to hear more about, drop me a line at brian@popculturereferences.com