Jon Seda's Casting as John Basilone in The Pacific Spotlights A Problem With the Depiction of the Military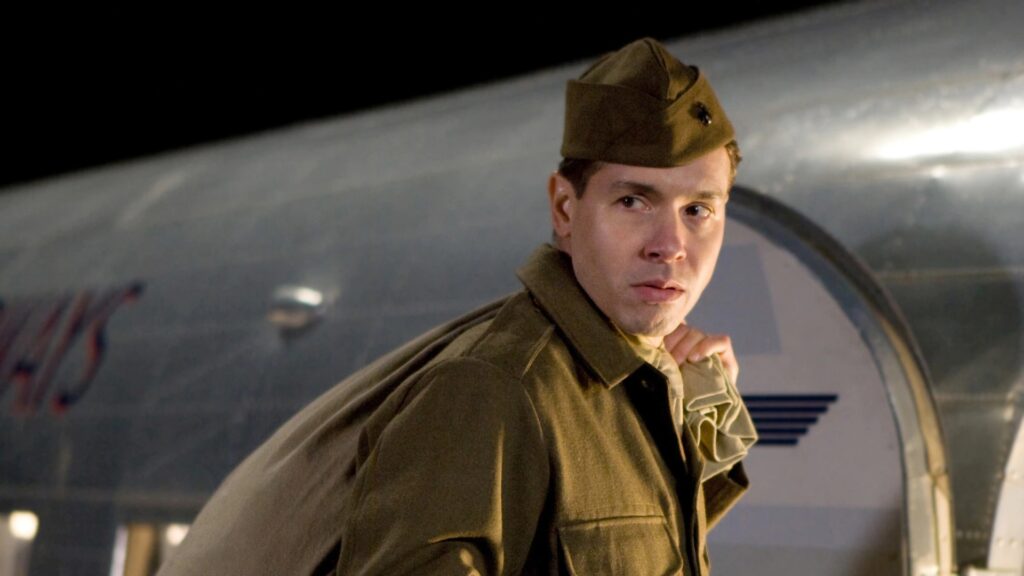 Today, I explain why Jon Seda's depiction of John Basilone in The Pacific highlights a problem with the depiction of the military in movies and TV shows.
This is Disgrace Distract and Bother Me, a feature where I just point out minor things that annoy me in pop culture. Basically, think of it like the lowest level of criticism, then Remember to Forget is the middle, where it's like, "Okay, this is bad, but not, like, offensively bad" and finally, Things That Turned Out Bad is for, "This is seriously messed up."
The Pacific was the award-winning follow-up HBO miniseries to the similarly award-winning miniseries, Band of Brothers. Both films depict World War II through the eyes of a specific group of men (with each series being based on the memoirs of a few guys from the Army in Band of Brothers and in the Marines for The Pacific). Naturally, Band of Brothers was about the war in Europe, while The Pacific was about the war in, well, you know.
In general, The Pacific is excellent (probably not quite as good as Band of Brothers, which happened to get very lucky in a lot of its casting, getting a future star like Damian Lewis in the most prominent role, but still, it's very good), but I always had a problem with one of its most prominent casting decisions.
Jon Seda is a very good actor, yet I think the series made a mistake in casting him as John Basilone, the heroic Marine who is sent home after winning the Medal of Honor for his heroism at Guadalcanal. As a newfound celebrity, he is used to sell war bonds in the United States. He feels guilty about not being on the front lines, though, so he insists on being sent back to combat, and he is killed at Iwo Jima.
My problem is that Seda was pushing 40 at the time of the series, and Basilone was a decade younger than him. My specific issue with this is that I think TV shows and films specifically cast older actors for roles like Basilone, who is supposed to be this larger-than-life heroic sort, as I think they seem to believe that younger actors just don't have the gravitas to make it work. But while I get that, it totally denies the reality that in the military, it IS dudes in their 20s who are the "wizened old souls." That's just how this stuff works. People become leaders of men at a very young age, and to deny that in the case of Basilone I think alters the viewer's perspective of events in a negative way.
I mean, whatever, Seda is a good actor, so it's not like he's bad as Basilone, but I think the show (and many other shows and films like it) made a mistake by not casting an age appropriate actor.
Feel free to e-mail me at my all-new, much shorter e-mail address, brian@poprefs.com, for suggestions for pet peeves of your own. They might match mine, and I'll run them!