Pop Culture References Dictionary – Mark Twain Rule of Gravitational Influence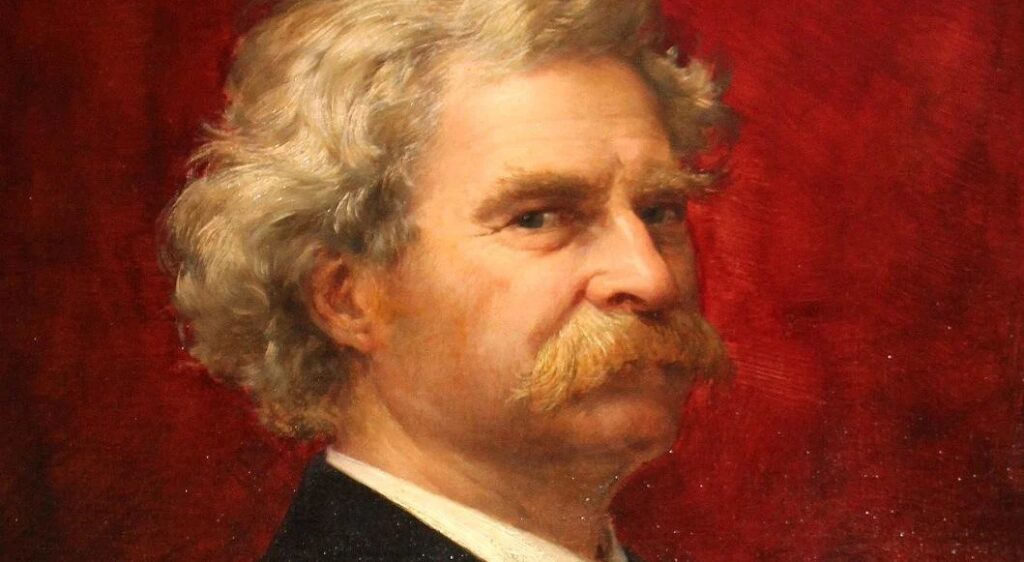 Today, I explain the Mark Twain Rule of Gravitational Influence.
This is a feature called Pop Culture References Dictionary, where I define various terms that I often use in discussions about pop culture that I think are interesting enough to give them their own post.
Samuel Clemens, who used the pen name, Mark Twain, was one of the most famous humorists in American history. As a result, people quote him a lot, classics like "The coldest winter I ever spent was a summer in San Francisco" and "A lie can travel half way around the world while the truth is putting on its shoes" and "Never argue with stupid people, they will drag you down to their level and then beat you with experience."
Great stuff, only Twain, of course, didn't originate any of those lines. People just tend to credit Twain for anything they're unsure of that sounds clever and old.
The same stuff happens to people like Abraham Lincoln and Winston Churchill.
I call it the Mark Twain Rule of Gravitational Influence, where the bigger a personality is, the more gravitational force they pull in on pop culture, so that quotes keep getting attributed to them.
At the same time, they also have an oversized influence in time travel stories. The bigger a name you are, the more likely that you will be involved in time travel stories. Other celebrities who get sucked into this sort of thing include Marilyn Monroe, Elvis Presley, George Washington, John Dillinger (not so much anymore, but for a time there, he was big), Albert Einstein, Al Capone, Theodore Roosevelt, Queen Victoria
There are just certain historical figures that are sort of touchstone figures in pop culture, and when it comes to their particular field, they become the sort of catchall figure for that field. When it's a clever witticism, we turn to Twain, when it is a 20th century clever insult, then Churchill will often get credit. When we think about an influential science figure, Albert Einstein pops up. When we think about blonde bombshells, it's Marilyn Monroe.
The bigger the figure you are, the more force you create and the more influence you have on popular culture. When you become less famous, then sure enough, you become less influential. See the Dillinger example. In the 1960s, he was referenced a lot. Not so much anymore, because he's less well-known.
If you have any suggestions for future entries into the Pop Culture References Dictionary, drop me a line at brian@popculturereferences.com