Why Are Sitcoms With Romances So Obsessed With the "Nice Guy" Trope?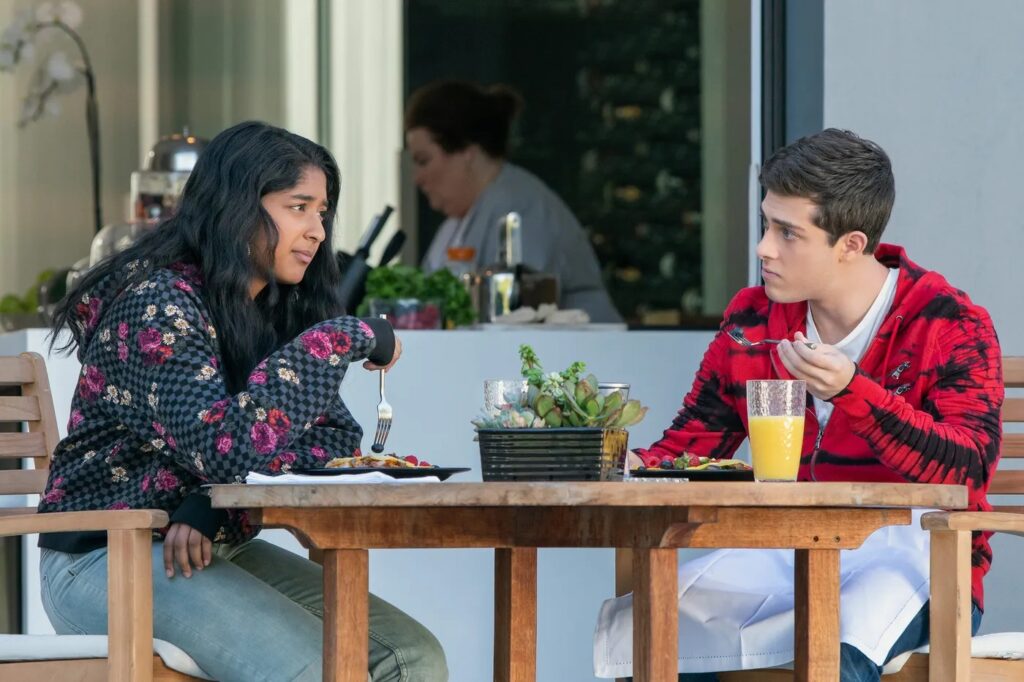 Today, I question the obsession that sitcoms have with the "nice guy" trope in the romances on the shows.
Knowledge Waits is a feature where I just share some bit of pop culture history that interests me that doesn't quite fit into the other features.
Season 3 of Never Have I Ever dropped yesterday, and I'm only an episode into it and I already know (like, KNOW) that it will end with Devi and Ben together. Not because I've been spoiled or anything, but because it's just the most formulaic trope that sitcoms just can't seem to break from, even really otherwise well-written sitcoms like Never Have I Ever.
Ben Gross is not a terrible guy, but nor is he a particularly nice guy, either, and yet the show extends him all of the sympathy in the world for…reasons? I really don't get it, but it's the same as "nice guys" like Ross Geller and Ted Mosby, douches who we're all supposed to feel sorry for because…ummm…they are earnest? They BELIEVE that they are nice guys? That's all I got. They're earnest and they believe that they are nice guys, and thus we're supposed to look past their douchey behavior and still root for them.
I don't like it, and I hate that it is a certainty that Devi will end up with Ben. I'm not even the slightest bit questioning whether it will happen, as I know it WILL happen, because shows like this can't help themselves. I don't need Devi to end up with the other main romantic lead, Paxton, she just shouldn't end up with Ben, and yet I know she will.
It bugs.