The New York Times Better Not Mess With Wordle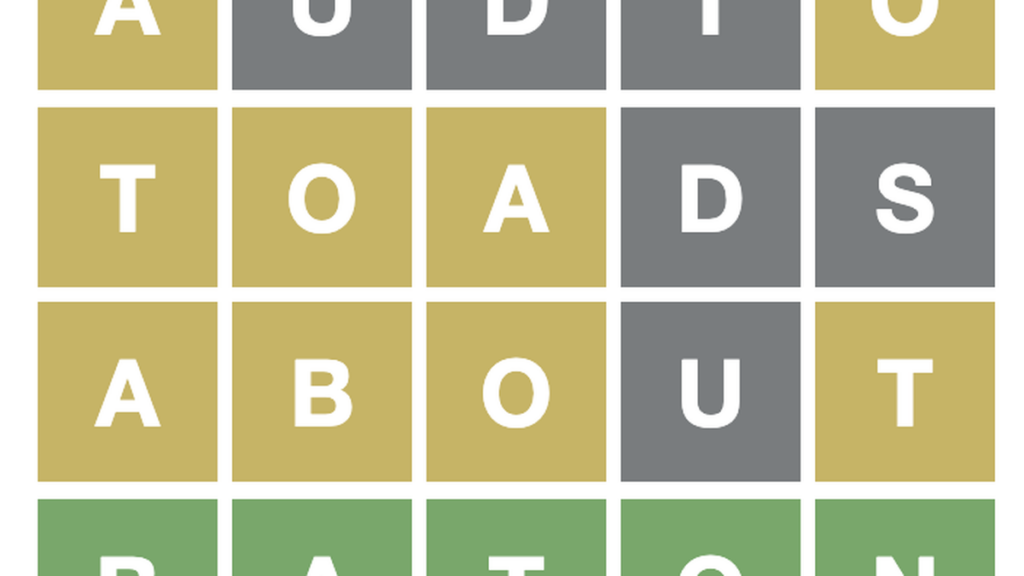 Today, I write about why I think the New York Times would be foolish if they messed with its newly-acquired Wordle.
Knowledge Waits is a feature where I just share some bit of pop culture history or reaction to pop culture news that interests me that doesn't quite fit into the other features.
As you may or may not have heard, the New York Times has purchased the online word game, Wordle, from its creator. Here's the Times on the news of its new purchase, "The purchase, announced by The Times on Monday, reflects the growing importance of games, like crosswords and Spelling Bee, in the company's quest to increase digital subscriptions to 10 million by 2025.
Wordle was acquired from its creator, Josh Wardle, a software engineer in Brooklyn, for a price "in the low seven figures," The Times said. The company said the game would initially remain free to new and existing players."
I don't think I have to tell you that when someone says something like, "Initially, it will be X," it means that eventually it will not be X. Most of the time, that's fine, like a company saying, "Initially, this new product will cost $5." We get it, products are eventually going to go up. However, in this case, charging for Wordle would be a horrible idea.
I know the New York Times is devoted to hitting 10 million online subscribers by 2025, which partially explains its recent purchase of The Athletic, which had a large subscriber base, as well (even accounting for overlap, the Times likely added a good deal of new subscribers in the deal), and if they wanted to make it so people would have to sign up for a free account to play Wordle, that miiiiiiiiight work. but really, I think that the Times is misunderstanding the appeal of Wordle.
It is not like Wordle is some amazingly complex game. That's pretty much the opposite of the appeal. It is a simple, easy-to-use game whose big breakthrough was the ability to easily share your results in a social media-friendly way. In other words, this is something that is built for being a free, ad-supported game. If you throw a bunch of ads on the screen when people play, they will continue to play.
But if you make Wordle something that people will have to pay for or go through some elaborate system to access it, then that defeats a great deal of the appeal of Wordle. People love it because it is simple. Making it complex will effectively kill it, because it's not such a compelling game that people will go through a bunch of hoops to get access to it. It is also not the sort of thing that will draw people to paying for the Times' Games division, because, again, Wordle just isn't that good of a game.
People often rage against the idea of paywalls in general, but obviously it has been proven that there IS a market for paywalled material, but it has to be something that people will go out of their way to access. That's not Wordle and I think that the New York Times might be about to make a classic mistake of taking an idea that could be very profitable (if done through simply adding ads to the game) and altering it to fit what they want (subscribers) in a way that will ultimately devalue the asset they just spent over a million dollars acquiring (to be fair, a million dollars is so small of an investment that I guess ruining Wordle wouldn't really be that big of a financial loss to them, but I think it could be a notable reputational loss for "ruining" something that so many people enjoy).