Was the Park Slope Plane Crash From the Marvelous Mrs. Maisel Real?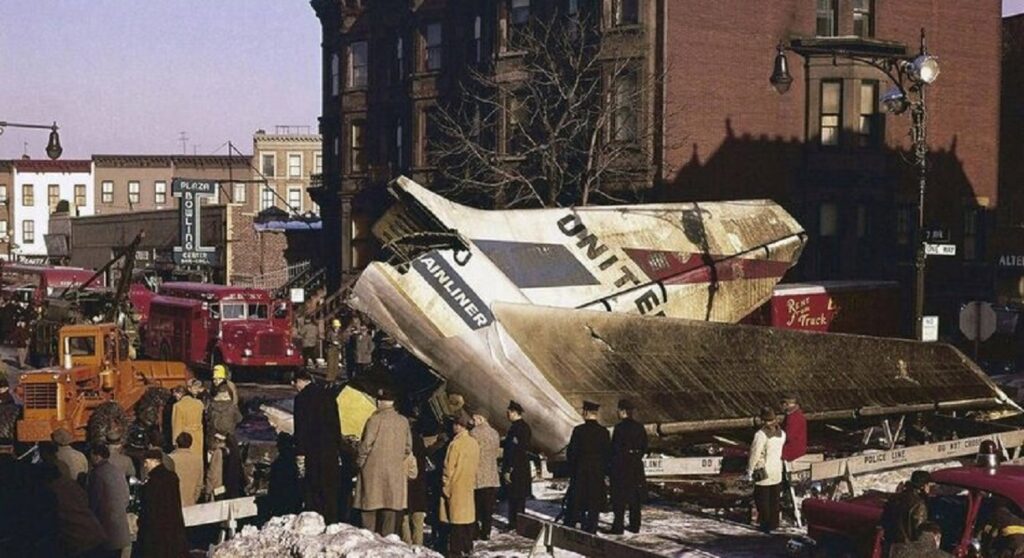 Today, we detail the Park Slope plane crash referenced in the latest episode of The Marvelous Mrs. Maisel.
This is Foggy Ruins of Time, a feature where I give you the cultural context behind once-topical references that have faded into the "foggy ruins of time." To wit, twenty years from now, a college senior watching episodes of Seinfeld will likely miss a lot of the then-topical pop culture humor (like the very specific references in "The Understudy" to the Nancy Kerrigan/Tonya Harding scandal).
Things are a bit difference when you're dealing with period dramas, but hey, I figure it still sort of counts, right?
In the third episode of the fifth and final season of The Marvelous Mrs. Maisel, "Typos and Torsos," Abe Weissman (Tony Shalhoub) in a misguided attempt to get his grandson, Ethan, to sleep in his own bed at night, decides to tell Ethan about a devastating plane crash that occurred when two planes collided (Abe's ill-considered plan was that he would teach his grandson that there was nothing to fear about going to sleep in his own bed at night, since death could come for him at any moment, so why worry about night in particular?).
Was that crash for real?
Yes, in December 1960, a United DC-8 plane headed for the airport now known as John F. Kennedy airport collided midair with a TWA Lockheed Super Constellation that was descending into LaGuardia airport. The official explanation for the accident was:
United Flight 826 proceeded beyond its clearance limit and the confines of the airspace allocated to the flight by Air Traffic Control. A contributing factor was the high speed of the United DC-8 as it approached the Preston intersection, coupled with the change of clearance which reduced the en-route distance along Victor 123 by approximately 11 miles (9.6 nmi; 18 km).
The DC-8 spiraled down to the ground for over a MINUTE, dropping debris as it fell, eventually crashing into a brownstone in Park Slope. 11 people were killed on the ground from the crash. The TWA plane crashed onto Miller Field in Staten Island.
The planes had 128 occupants between them, and all of them died (one 11-year-old boy briefly survived, as he was thrown from the crash into a snowbank that extinguished his burning clothing, but, well, when you get to the point where your clothes are all on fire, you're typically screwed, as he was badly burned and had inhaled plane fuel. He died the next day). It was the deadliest plane crash ever, and led to increased Air Traffic Control rules, thankfully.
So yes, not only was Abe correct, the event was very recent when Abe discussed it.
Okay, folks, if you have suggestions for a future Foggy Ruins of Time, feel free to drop me a line at brian@poprefs.com!