The 30 Rock Episode That Inspired Taylor Swift's 'Sexy Baby' Line in 'Anti-Hero'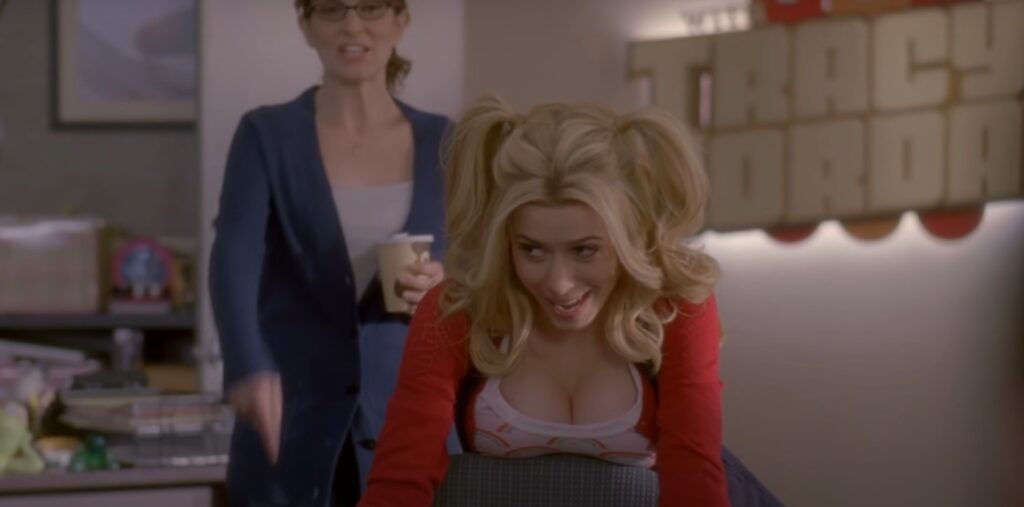 Today, I posit a likely inspiration for Taylor Swift's use of the term "sexy baby" in her new hit song, "Anti-Hero."
This is Foggy Ruins of Time, a feature where I give you the cultural context behind once-topical references that have faded into the "foggy ruins of time." To wit, twenty years from now, a college senior watching episodes of Seinfeld will likely miss a lot of the then-topical pop culture humor (like the very specific references in "The Understudy" to the Nancy Kerrigan/Tonya Harding scandal).
The top song off of Taylor Swift's excellent new album, Midnights, is "Anti-Hero," which repeats its third week in a row as the #1 single on the Billboard Hot 100.
The song is based on Swift's struggles with her own anxiety and self-esteem issues. One of the most notable lines in the song is when Swift notes that it feels like everyone else is a "sexy baby" and that she is a "monster on the hill."
The reference is almost certainly to a bit from 2011 in Season 5 of 30 Rock, "TGS Hates Women," where Liz feels like she is forced to hire a female writer after charges that her show was sexist. The woman she hires, though, Abby Flynn (Cristin Milioti), irks Liz by being so inappropriate in her behavior. She is a self-described "Sexy baby," a woman who is sexy but also acts child-like (but she hides a secret)…
Now, the term was not COINED by 30 Rock, but it was definitely popularized by the show, so it very likely IS what influenced Taylor Swift, as she's a big TV fan.
Okay, folks, if you have suggestions for a future Foggy Ruins of Time, feel free to drop me a line at brian@popculturereferences.com!