This Movie Is Good – The Fallout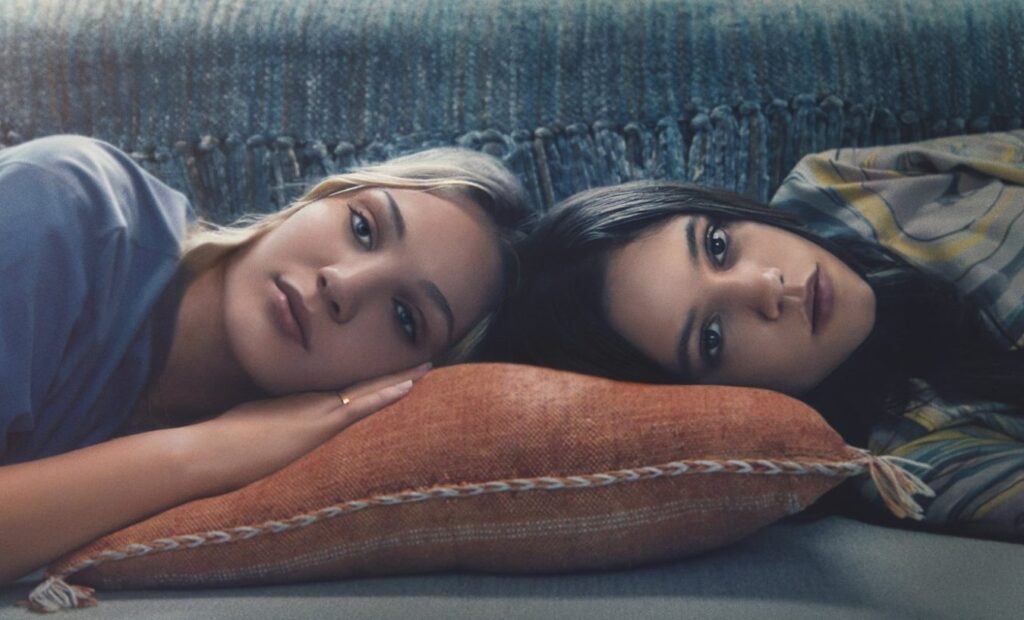 Today, I discuss the impressive, if extremely intense, story of a teen dealing with the aftermath of a school shooting in Megan Park's The Fallout.
This is a new feature called This Movie Is Good where I recommend new movies.
The first film I'm recommending is The Fallout, written and directed by Megan Park (Cinematography by Kristen Correll and edited by Jennifer Lee), about a 16-year-old (Jenna Ortega) who is dealing with the aftermath of a deadly school shooting at her high school.
Ortega is the star of the upcoming Tim Burton-directed/produced (created by Smallville's Alfred Gough and Miles Millar) Wednesday series (with Ortega as Wednesday Addams) and is is funny, after seeing this film, I almost feel bad for her to be "only" starring in a TV series as she should easily become a film star, that's how amazing she is in this film as Vada, a high-achieving student who is a bit of a social outcast at her school, spending almost all of her time with her platonic best friend, Nick (Will Ropp).
However, after leaving class due to an "emergency" Text from her younger sister, Amelia (Lumi Pollack), which was that Amelia wanted her to talk her younger sister through her first period, Vada then goes to the bathroom for real and sees Mia (Maddie Ziegler) a beautiful Instagram-popular student in her class who is literally contouring herself with makeup for picture day. They make a little small talk when suddenly they hear gunshots in the hallway nearby. The two girls hide in a bathroom stall, where they are eventually joined by Quinton (Niles Fitch), who is covered in the blood of his brother, who was just shot by the gunman.
When it is all over, the only people Vada can relate to are Mia (who is staying home alone as her fathers are traveling in Japan and didn't think to return home because of this) and Quinton. Vada's adorable parents (John Ortiz and Julie Bowen) give her space but even a therapist (Shailene Woodley, who I normally like, but seemed a bit out of place here as the therapist. It seemed like one of those deals where you ty to squeeze a "name" in where they really don't belong) can't seem to get Vada out of her funk, which is partially hurting her relationship with her best friend, Nick, who has become an anti-gun activist in the wake of the shooting and can't understand why his best friend is so checked out instead (Ropp is not a bad actor, but he's also five years older than Ortega and VERY much looks it, making Nick's scenes all seem weird, since he doesn't read as a teenager to me at all).
The unlikely friendship between Mia and Vada is the heart of the movie, but really, VADA is the heart of the movie. All of her interactions read so true to life and often are brutal, but in a good way (especially a major scene between Vada and her sister late in the film). We really see the downside of being an empathetic and thoughtful person, as Vada cares SO much that it is sometimes too much for her, but at the same time, that attitude is why we grow to care about her, as well. It's a masterful performance by Ortega.
Julie Bowen does a fine job with her sort of standard mom plots, while John Ortiz gets to mix it up a little bit more than Bowen. Fitch did some nice subtle acting as the teen who is not as obviously damaged as the other two, but he's still hurting. Pollack is outstanding as the very different younger sister than Ortega. Where Vada is quiet, Amelia is loud, where Vada barely seems to shower, Amelia spends a lot of time doing her makeup. However, they still have a strong bond, one that is challenged by the trauma that Vada goes though, but in a way that Amelia just can't quite comprehend. Pollack and Ortega are really great together.
Park's script is so heartfelt and her direction gives everyone the perfect amount of space for it all to breathe.
Highly recommended.