What Did the Quantum Leap Wild West Episode Twist Ending Mean?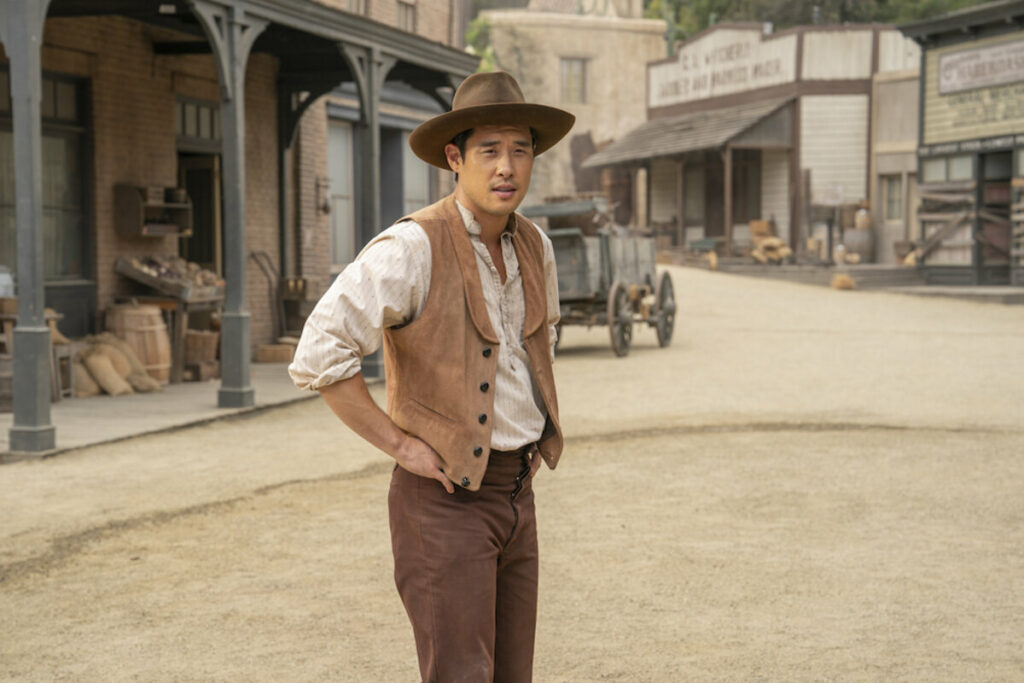 Today, I discuss what the episode-ending twist in the most recent Quantum Leap means for the show.
This "Speak of the Future," a new feature where we get into the weeds of speculating about future plotlines of TV shows.
I have a feature called "Me – I Expected it to Happen" where I make predictions for shows, but you know what, that really only works when there is an open mystery and not when the show has already basically set up the future plot, so I think it's worthwhile to have a separate feature where we just speculate based on what the show has revealed.
At the end of the most recent episode of the new Quantum Leap sequel series, "Salvation or Bust," after Ben Song (Raymond Lee) saved the day in a leap to the Wild West (as the new Quantum Leap can send Ben beyond his own lifetime), he is about to leap when suddenly a cowboy runs up to Ben and confronts him, practically spitting out, "You made a serious miscalculation coming here, Ben. I know everything about you, Dr. Ben Song from the year 2022. I know what you're doing, but if you value your life, you need to stop following me. Do you understand?"
Naturally, everyone is assuming that this other guy is an Evil Leaper, like from the final season of the original Quantum Leap, a mysterious project who were trying to put wrong what Sam Beckett (Scott Bakula) put right after initially going wrong, but what does it mean about Ben following him?
We've known that it seems as though Ben, working with Janis Calavicci (Georgina Reilly), the daughter of the late Admiral Al Calavicci (Dean Stockwell), is using a new algorithm presumably developed by Janis that is heading towards a specific point in time. Some fans felt that they were perhaps trying to find Sam Beckett, but that seems like an odd choice, as Sam was pretty clear with Al in the finale of the original series that he was making the choice to not return home willingly. However, if the Evil Leapers either A. have captured Sam or B. are GOING to kill Sam, then it would make perfect sense for Al's daughter to want to save her father's friend, and for Ben to want to save his idol, and you have to figure that there are people in 2022 that are involved with the Evil Leapers, forcing Janis and Ben to go rogue and send Ben back in time without telling anyone else (why Ben couldn't tell his fiancee, Addison, who was meant to be the one who was doing the leaping, is still a mystery).
So that would be my speculation, that Janis and Ben's plan is to protect Sam from the Evil Leapers.
What do you folks think?
If there's some other current show that you're interested in doing some speculating about, feel free to drop me a line at brian@popculturereferences.com, and if it's a show I'm interested in, I'll feature it!