What is the Biggest Unresolved TV Show Plot?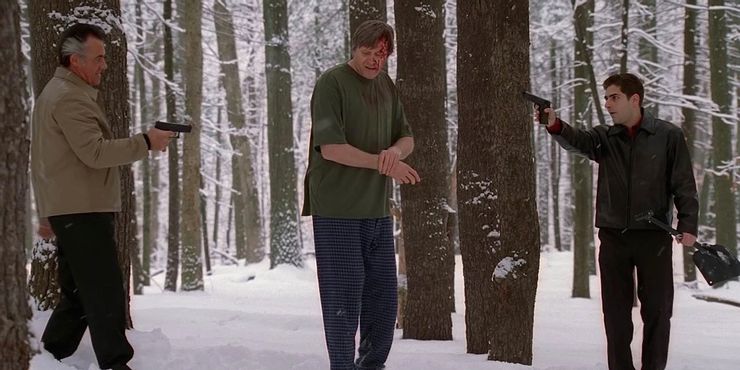 Today, I'm asking you what is the biggest unresolved TV show plot point.
Pop Culture Theme Time is a feature where I put a question to you to see what you think about a particular theme. I might later revisit the theme for a future Drawing Crazy Patterns or Top Five.
My pal Wayne suggested this one. It's a standard thing in serialized television that sometimes, there are plots that are introduced and are never resolved (plot danglers, they're typically called). Now, excusing instances where a show was canceled on a cliffhanger, what do you think is the biggest unresolved TV show plot?
I'm going with the classic episode of The Sopranos, "Pine Barrens." As I've talked about in a TV Legends Revealed, Terrence Winter kept pushing creator David Chase to resolve this one, but never got around to it. Again, there's no NEED to resolve it, per se, but the fact that Paulie and Christopher take a Russian mob member to the woods to bury him, discover he is still alive, then try again to kill him, but and he escapes from them (leading to them possibly dying themselves in the frozen woods) and then we never see any follow-up is certainly significant, at least. The episode ends with Tony Soprano rescuing them, but telling them that if there's any blowback from the guy's bosses in the Russian mob, that Paulie will have to answer for it.
And it never came up one way or the other again.
Again, it didn't NEED to be resolved, but it is still very notable that it wasn't.
Okay, that's my pick. How about you?
Thanks again to Wayne for the suggestion! Everyone, feel free to suggest future Pop Culture Theme Time topics to me at my new, much shorter e-mail, brian@poprefs.com!