What's the Best Example of the 'Rule of Cool' in a Movie?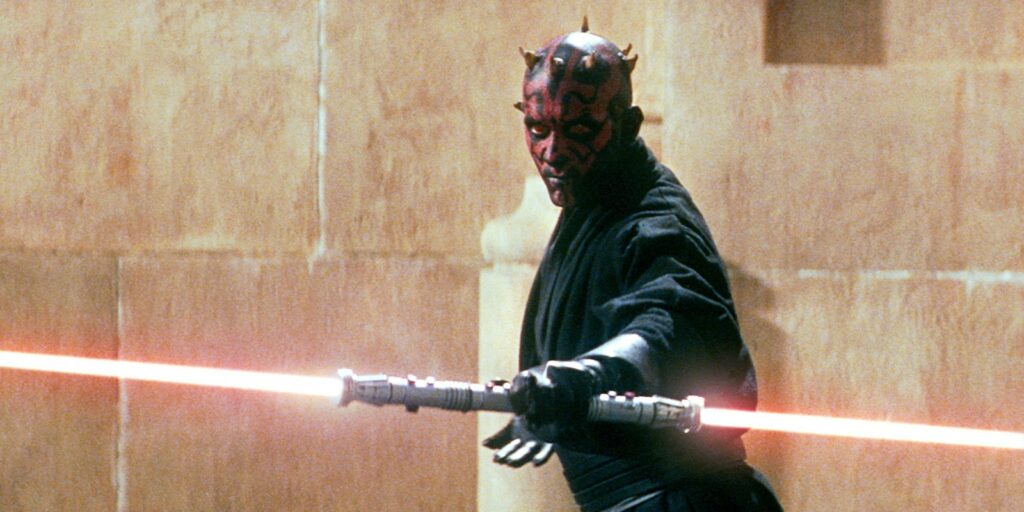 Today, I'm looking for what you think you is the best example of the "rule of cool" seen in a movie.
Pop Culture Theme Time is a feature where I put a question to you to see what you think about a particular theme. I might later revisit the theme for a future Drawing Crazy Patterns or Top Five.
An old Dungeons and Dragons term that has been picked up by the larger pop culture world is the "Rule of Cool." CBR's Alexander Sowa discussed the rule earlier this year:
[T]here's no one official wording on what the "Rule of Cool" is. However, it's most easily summed up this way: if something makes the game more exciting, let it happen. If a player wants to jump off the top of a wizard's tower to ambush an enemy who's hundreds of feet below them, allow it. If they want to throw a sword to cut the rope hanging their fellow party member from the gallows, allow it.
When expanded to the larger world of pop culture, it generally means, "The limit of suspension of disbelief for any given element in a story is directly proportional to its awesomeness."
In other words, if something is awesome, then it doesn't really have to make sense (or it has to make LESS sense). This is similar to last week's discussion of "hand waving," but we're not even talking about stuff that was even hand waved, and I'm not talking about plot holes, exactly, just really cool things that make less sense the more you think about them, but they're still cool, so shut up.
My example is Darth Maul's awesome double-sided lightsaber from Star Wars: Episode I – The Phantom Menace. A double-sided lightsaber doesn't seem to be all THAT awesome of a weapon, practicality-wise, but damned if it doesn't look REALLY COOL!
That's my pick. What's yours?
And feel free to suggest future Pop Culture Theme Time topics to me at brian@popculturereferences.com!