Roger Phillips on Happy Days Should Have Been a Returned Chuck Cunningham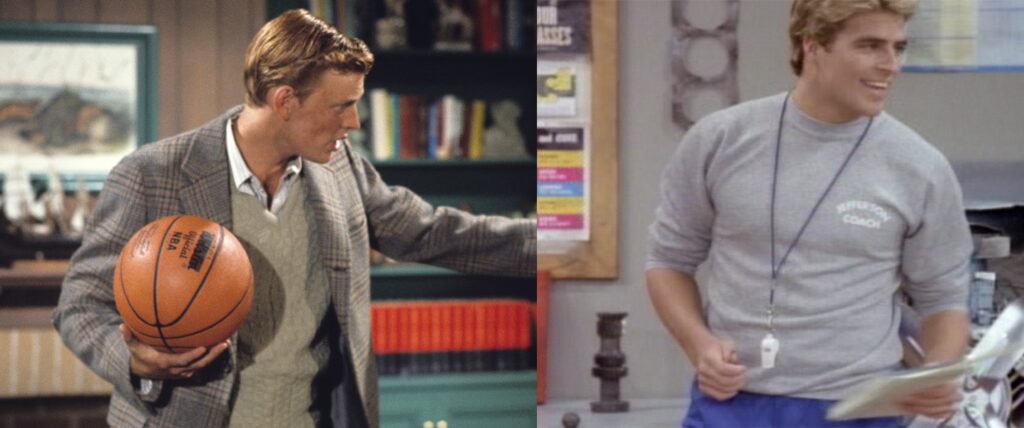 Today, we look at why Roger Phillips on Happy Days should have just been a returned Chuck Cunningham.
This is a brand-new feature, "Could Have Done Better," where I note an alternate route that a TV series or film should have gone (and could have easily gone, so no, like, "ER should have not let George Clooney leave").
While I was writing earlier today about how the original oldest sibling on Happy Days, Chuck Cunningham, was retconned out of existence on the series in the final episode, I recalled something that apparently my buddy Bill Walko told me (I know someone brought it up, but when I put that post up today, Bill brought this idea up again, so it must have been Bill who first mentioned this), which is that Happy Days really flopped in a wonderful opportunity to bring Chuck Cunningham back into the series.
As you may or may not recall, Ron Howard left Happy Days after seven seasons to concentrate on his nascent career as a film director (his first major studio film, Night Shift, actually starred his longtime Happy Days co-star, Henry Winkler). His character, Richie Cunningham, enlisted in the military. He was replaced by Ted McGinley (in his first major role) as Roger Phillips, Richie's cousin who was a recent college graduate who came to Milwaukee to become a teacher and basketball coach.
Roger filled the role as someone for Fonzie to hang out with on the series, as Roger was sort of like Richie, only a bit more sophisticated with the ladies. Roger only recurred in Seasons 8-9 before becoming an official cast member in the final two seasons (he was pretty much a regular cast member, though, as he was in 60 episodes in those four seasons, and that was with him not debuting until four episodes into Season 8). Roger later became the principal of a vocational school, bringing Fonzie along with him, giving them new plots to deal with (and later giving Joanie a plot as she becomes a teacher in training at the school).
Here's the thing, though, Chuck Cunningham WAS A BASKETBALL PLAYER IN COLLEGE! Why not just have McGinley play a recast Chuck Cunningham, out of college and back in Milwaukee as a teacher and basketball coach? Wouldn't that have made a whole lot more sense than introducing a cousin like Roger? Having another Cunningham sibling would have given the whole Cunningham family unit more of a logical setup, rather than just Marion's nephew, especially when they lost Joanie after Season 9. Heck, he's not even a CUNNINGHAM! And, again, Roger was a former college basketball star and was now a basketball coach – CHUCK WAS A COLLEGE BASKETBALL STAR! That was, like, Chuck's ENTIRE PERSONALITY!
McGinley was only 24 when he started, but you could have just had McGinley play Chuck at an undetermined age. Yes, Ron Howard was 27 when he left, but Howard's whole deal was that he looked much younger than his actual age, so I think McGinley could have easily pulled off being Richie's older brother, especially considering he was only supposed to be a few years older (as Richie was already a junior in high school when the series began, so Chuck would have been five years older than Richie at MOST) and, of course, Howard wasn't even there to compare against.
I think this would have made so much more sense. This was a real missed opportunity.
Good idea, Bill! Okay, if you folks have future suggestions for "Could Have Done Better," drop me a line at brian@popculturereferences.com.