What's the Best 'Rashomon' TV Episode?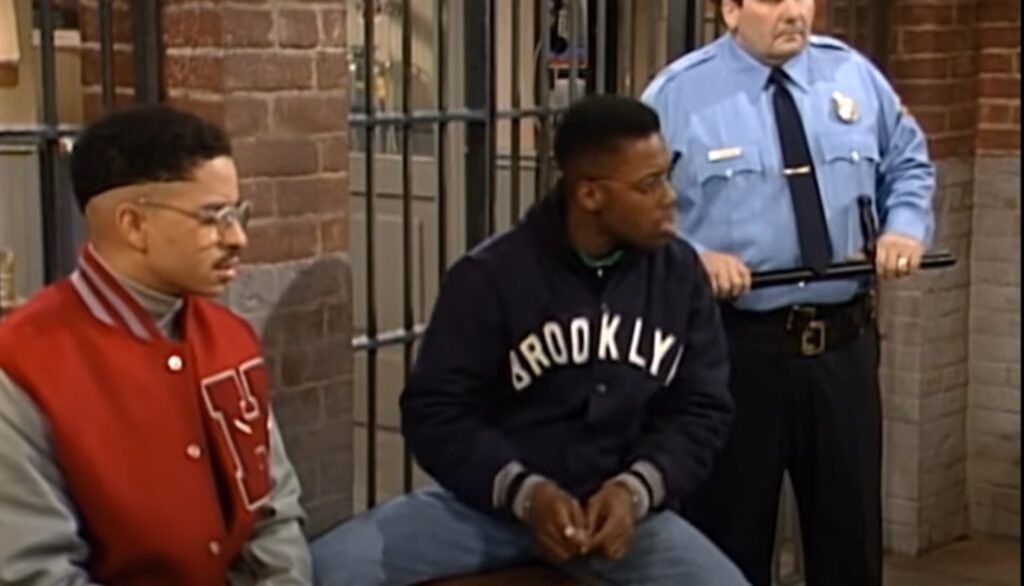 Today, I want to know what you think is the best use of the "Rashomon" concept for a TV episode.
Pop Culture Theme Time is a feature where I put a question to you to see what you think about a particular theme. I might later revisit the theme for a future Drawing Crazy Patterns or Top Five.
Akira Kurosawa's iconic 1950 film, Rashomon, introduced the plot device of multiple characters telling the same story, but from their own perspective, so things are subjective and occasionally outright contradictory in the different versions. As you would imagine, it is a very popular plot device for TV series, so I was wondering what TV show you folks think used it the best.
The X-Files' "Bad Blood" is a famous example, but I'm going to go with A Different World's Season 5 episode, "The Cat's in the Cradle," an unusual Rashomon in that we see the events as they played out in actuality BEFORE we see the multiple perspectives (usually it goes in the reverse order). Ron suckers a trio of White Virginia A&M fans before a game between Hillman and their team. After the game, they pay him begrudgingly, and he throws in a zinger about how their team needed more Black players on it. This leads to a whole "Are you saying Blacks are superior to Whites?" back and forth that Ron plays into, telling them just at football, basketball and track and field, and he throws in a bit about natural endowment, as well. The White students decide to then write the N-word on Ron's car. He starts to fight them after just "NI" has been written, and Dwayne comes out of the game (Ron sold his ticket to a scalper) in time to catch the fight and he jumps in to defend his friend. They are all arrested by campus security, played by the great character actor, Ernie Sabella (using a Southern accent for…reasons. I mean, I know it's technically the South, but come on, dude, you're Ernie Sabella), and he holds them in jail until they come clean on what exactly happened (if they don't cooperate, he'll turn them over to the real police, where they might face criminal charges and possible expulsion).
I've written a number of times why I disliked how the 1970s, 1980s and early 1990s handled the use of the N-word. I think shows were way too willing to use it for basically basic verisimilitude, while actively avoiding other curse words that would ALSO show verisimilitude in a script if they were used. In other words, I don't like the idea that "shit" is less acceptable to say than the N-word.
However, I'll admit that I can't truly object too much to shows where the use is VERY serious, like it is in this episode. The word is said twice and spelled out once, but the show truly treats each usage with the importance that it deserves. It isn't tossing it out there, it's use is expressly addressing the danger of the word (by the way, obviously, when I say I object to its usage, I don't mean in stuff like rap music, as it obviously has a whole other meaning there). The episode was also co-written by James E. West, a Black writer. So I have a high bar for the use of the word in a TV show, but I think that bar was cleared here.
In any event, Ron tells his version of the story and the White guys tell their side of the story (one of the White students is played by Dean Cain. I'll let you make your own jokes), and each side demonizes the other. In the end, obviously the White guys are at fault (they tried to spray paint the N word on a dude's car!), but Sabella's police officer throws in some painful both sides-ism (not much, so the episode is still good, but still too much, as the proper amount would have been none). Before that point, Dwayne gives a powerful speech about how no matter how many degrees he gets, they'll always see him as an n-word. Meanwhile, one of the White guys (who clearly never wanted to go along with this in the first place) asks for forgiveness, and explains the first time he heard his father use the n-word.
Finally, after the guys are all dismissed (the White students have to pay for the car being repainted, and they also have to do community service painting buildings at Hillman, but all five of the guys have to return the next Saturday to talk more about race. Weird bit, but whatever), they see that someone else has finished the word on Ron's car. Even the racist jerk White guys seem a bit disturbed by it, and the episode ends with them saying, "See you next Saturday."
Again, are there plainly visible nitpicks to be had? Sure, but I still think it was a powerful half hour of TV for 1992 network television.
Okay, that's my pick. How about you? Also, I don't mind if you want to make a Rashomon joke in your answer, but I also wouldn't mind if you didn't, either (hint hint).
And feel free to suggest future Pop Culture Theme Time topics to me at my new, much shorter e-mail, brian@poprefs.com!