What's the Best Use of an Established Song in a TV Show?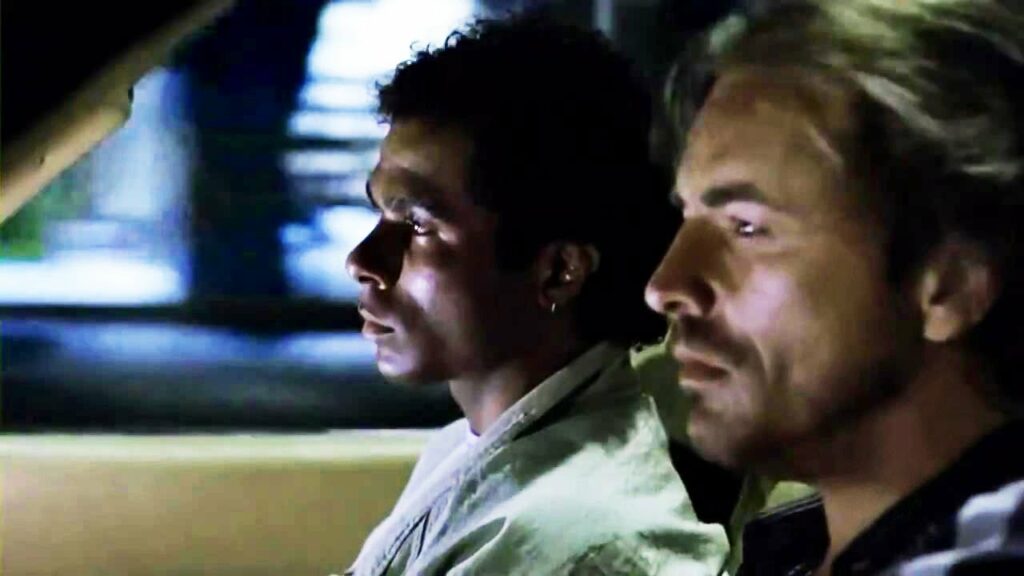 Today, I want to know what you think is the best use of an established song on a TV show.
Pop Culture Theme Time is a feature where I put a question to you to see what you think about a particular theme. I might later revisit the theme for a future Drawing Crazy Patterns or Top Five.
The use of established songs, or "needle drops," on TV shows is quite common, and has only gotten more common over the years. There are SO many great options, but I think I'm going to go with one of the first notable examples of this sort of thing.
In the pilot of Miami Vice, "Brother's Keeper," Sonny Crockett (Don Johnson) and Ricardo "Rico" Tubbs (Paul Michael Thomas) decide to take down the bad guys despite some long odds against them, and the seriousness of the moment was punctuated by the use of the then-still fairly new song, Phil Collins' "In The Air Tonight"…
My wife is going with Sia's "Breathe Me" in the series finale of Six Feet Under.
Okay, those are our picks. How about you?
And feel free to suggest future Pop Culture Theme Time topics to me at brian@popculturereferences.com!