When Did Chuck Jump the Shark?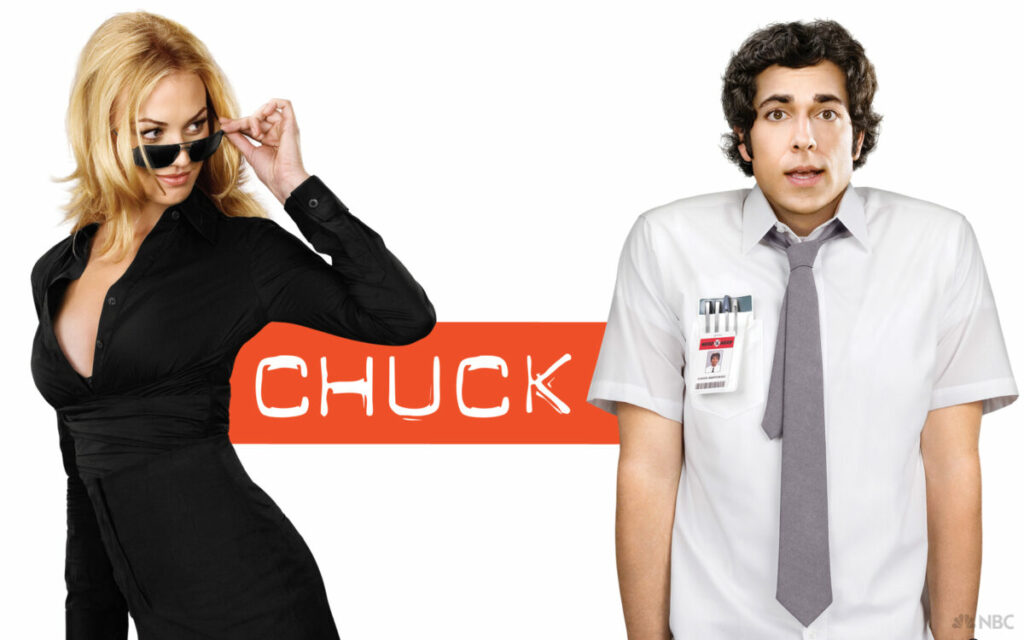 Today, we look at when (or if) you folks believe that Chuck "jumped the shark."
This is "Just Can't Jump It," a feature where we examine shows that launched in 2006 or later and whether they "jumped the shark." Jumped the shark means that the show had a specific point in time where, in retrospect, you realize that show was going downhill from there. Not every show DOES jump the shark. Some shows just remain good all the way through. And some shows are terrible all the way through. What we're looking for are moments where a show that you otherwise enjoyed hit a point where it took a noticeable nose dive after that time and if so, what moment was that?
Chuck was an offbeat comedy/drama starring a worker at a consumer electronics chain store, Chuck (Zachary Levi) who accidentally has the entire database of the CIA and the NSA merged into his brain, making him instantly the world's most valuable intelligence asset. He then is forced to work along with CIA Agent Sarah Walker (Yvonne Strahovski) and NSA Colonel John Casey (Adam Baldwin) to help save the world on a routine basis while maintaining his cover identity as a store worker. Hijinx, as you might imagine, ensue. The show was a cult classic, being saved from cancellation a couple of times in its five season run.
So first…DID IT JUMP THE SHARK? I don't think so.
WHEN DID IT JUMP THE SHARK I don't think it did, but I know some fans believe that Season 3, when Chuck becomes more of a serious spy, might be the moment.
Let me know what you think in the comments or on social media!
Feel free to e-mail me at brian@popculturereferences.com for suggestions for shows for us to do in future installments!