When Did DC's Legends of Tomorrow Adopt 'Legends' As Their Official Team Name on the Show?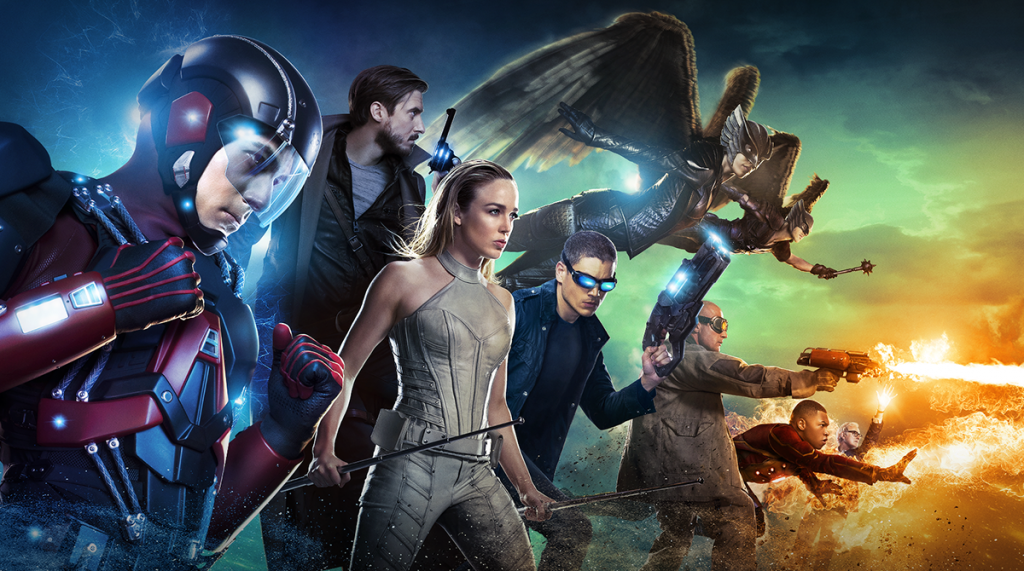 Today, we look at when DC's Legends of Tomorrow officially adopted Legends as the name of the team on the show.
In "When We First Met", we spotlight the various characters, phrases, objects or events that eventually became notable parts of pop culture lore, like the first time that JJ said "Dy-no-MITE" or the first time that Fonzie made the jukebox at Arnold's turn on and off by hitting it.
My pal Loren asked me when the Legends on DC's Legends of Tomorrow first referred to themselves as the Legends as an official team name. Loren then did the research himself and sent me the answer so, well, that's nice!
As you may or may not know, when the team was first put together, Rip Hunter used the argument that he if the other heroes help him, they will be remembered as legends. Of course, he is just lying to them to get them to help him.
Still, that basic thing is in the intros of the episodes, "In the future, my friends may not be heroes, but if we succeed, they will be remembered as legends."
That, of course, is not their actual name in the show itself. There were a few other references to Rip saying that they would be legends, but not as a team name.
It wasn't until the second season's premiere that the intro started ending with "We're the legends of tomorrow" and when Nate Heywood meets Mayor Oliver Queen, he specifically notes that the group call themselves the Legends…
And that's been their name ever since!
Thanks again to Loren for the suggestion (and the answer)!
If anyone else has a suggestion for a future When We First Met, drop me a line at brian@popculturereferences.com.