Who's The Boss Spun Off Sam's Friend, Charlie…Twice!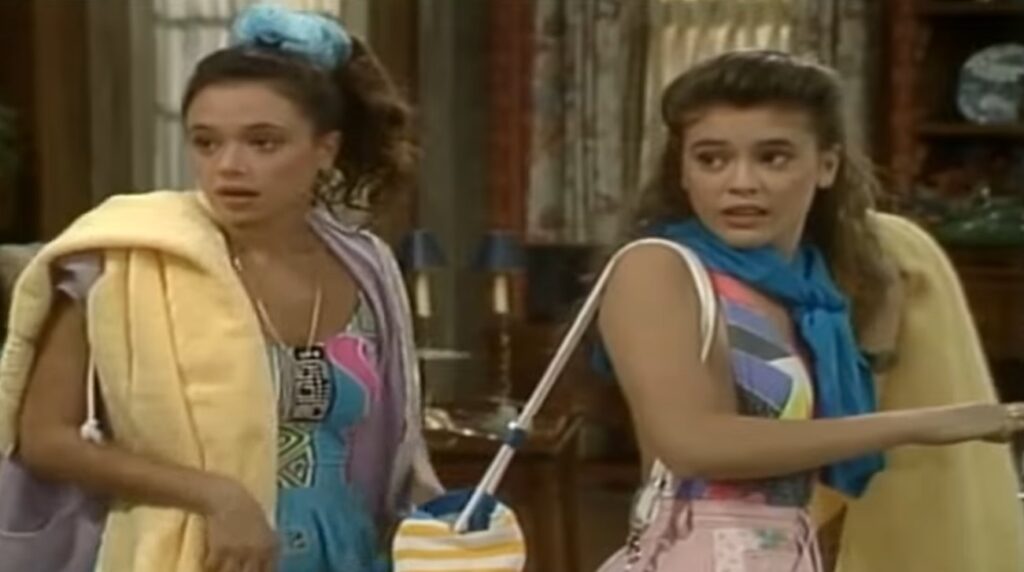 Today, we look at how Who's the Boss? retconned Sam Micelli's relationship with Charlie Briscoe on the show to spin Charlie off for her own show a SECOND time.
In Abandoned an' Forsaked, we examine stories and ideas that were not only abandoned, but also had the stories/plots specifically "overturned" by a later writer (as if they were a legal precedent).
I recently wrote about how Who's the Boss? did a spin-off, Living Dolls, based on having Alyssa Milano's Sam Micelli head to Manhattan to do a high school newspaper article on being a teenage model. Once there, she met an old friend of hers from when Sam lived in Brooklyn, Charlie Briscoe, played by a young Leah Remini.
Charlie, as a girl from the streets, clashed with the other models, but the head of the agency, Trish Carlin (Michael Learned), a friend of Angela Bower (Sam's mother figure, the boss of her dad, Tony, who was Angela's live-in housekeeper), saw herself in Charlie and so she convinced Charlie to remain. Okay, so that backdoor pilot was picked up, but the network didn't like the cast too much, so they recast the pilot around Remini and Learned and so in the next season of Who's The Boss?, on the night that Living Dolls debuted, the new show was set up a SECOND time!
So remember how Sam was at the agency doing a newspaper article when she ran into her old friend, Charlie?
Well, in Season 6's "Life's a Ditch," instead, now Charlie comes to Fairfield to meet up with her old friend, Sam. They reconnect, but soon, Charlie has Sam ditching school to go to the beach. When Tony confronts Charlie's mother, she doesn't care what her daughter is doing.
Meanwhile, Trish Carlin is doing a dog food commercial in the Bower kitchen (Tony is very proud of how neat his kitchen is). Charlie happens to stop by when they need someone to stand-in for the dog for some lighting shots. However, when Trish sees the shots later, she is struck by how natural Charlie's modeling skills are, so she offers to let Charlie move to Manhattan and live with her and her other young models to start her career. Charlie gladly agrees and then Living Dolls debuted in the next time slot (I believe Milano then visited Charlie for the first episode of Living Dolls in a crossover in the first episode).
So obviously, they had two versions of how Sam and Charlie met up again, wit the second version showing how she started modeling rather than the first version, where she was already modeling when Sam met her.
What an odd little retcon.
If anyone else has a suggestion for Abandoned an' Forsaked, drop me a line at brian@popculturereferences.com!