Classic 1960s Christmas #8 – That Girl "Christmas and the Hard Luck Kid"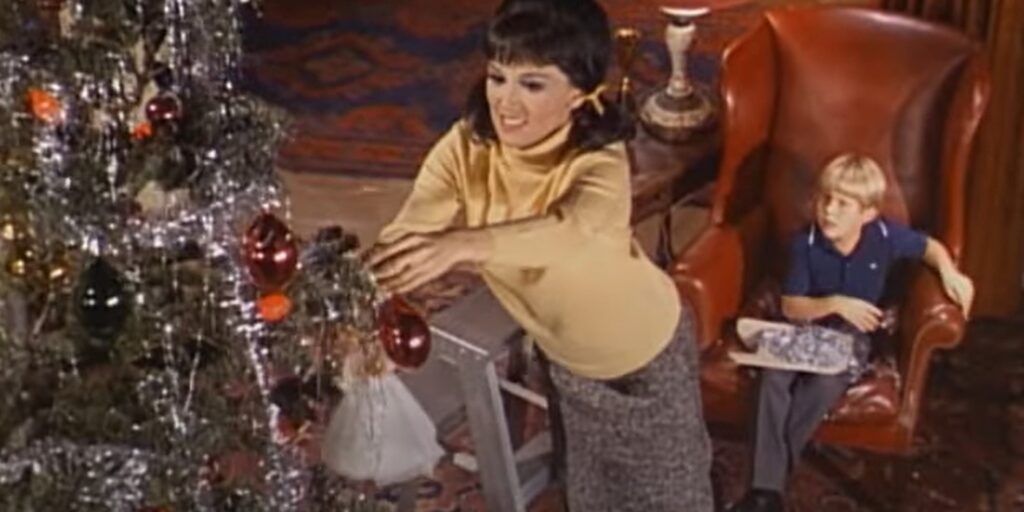 We continue our countdown of Brian's favorite 1960s Christmas TV episodes with 1966's "Christmas and the Hard Luck Kid" from That Girl
Okay, I won't lie, I missed this one on the original list (it was on the original list, and accidentally got cut while I was moving things around), and am editing it in almost a year later, but well, whatever, I'd rather be late and accurate than not fix a mistake I made. My apologies.
In any event, in this episode, written by James L. Brooks (early enough in his career to be credited as just "Jim Brooks"), we get a flashback to when the star of That Girl, Ann Marie (Marlo Thomas), was still working at a boarding school after the mother of one of her former students stops by her temporary gig as one of Santa's helpers at a department store (the concept of That Girl is that Ann is trying to make it as an actor in New York City, but she has to take constant temp jobs to tide herself over until she hits it big) to give her a present, and so she explains why the mother was so grateful all of these years later by explaining what happened.
The mother, you see, was a successful actor herself, and she and her husband were working on a movie, and so they could not get their son for Christmas, and so little Tommy had to stay at the boarding school all by himself (and the school's groundskeeper). Ann couldn't stand to see a little boy alone on Christmas, so she volunteers to take him home with her to her parents, but the school's headmaster explains that the school's insurance policy doesn't allow that. So instead, she sacrifices her own Christmas to stay at the school with little Tommy.
Obviously, it is boring as heck, but when another student visits (he lives locally), Ann comes up with the idea of asking the other little boy's parents if perhaps Tommy could spend Christmas Day at their home. They agree, and Tommy has a BLAST, but Ann then has to spend Christmas all alone. She is glad to do it, though, when she sees Tommy so happy the next day.
The big twist is that the other little boy's family was Jewish, and thus were celebrating Hannukah, but also did a little bit of Christmas just for Tommy. Very sweet stuff.
This is a well done, heartfelt episode.