Classic 1960s Christmas #1 – The Andy Griffith Show "Christmas Story"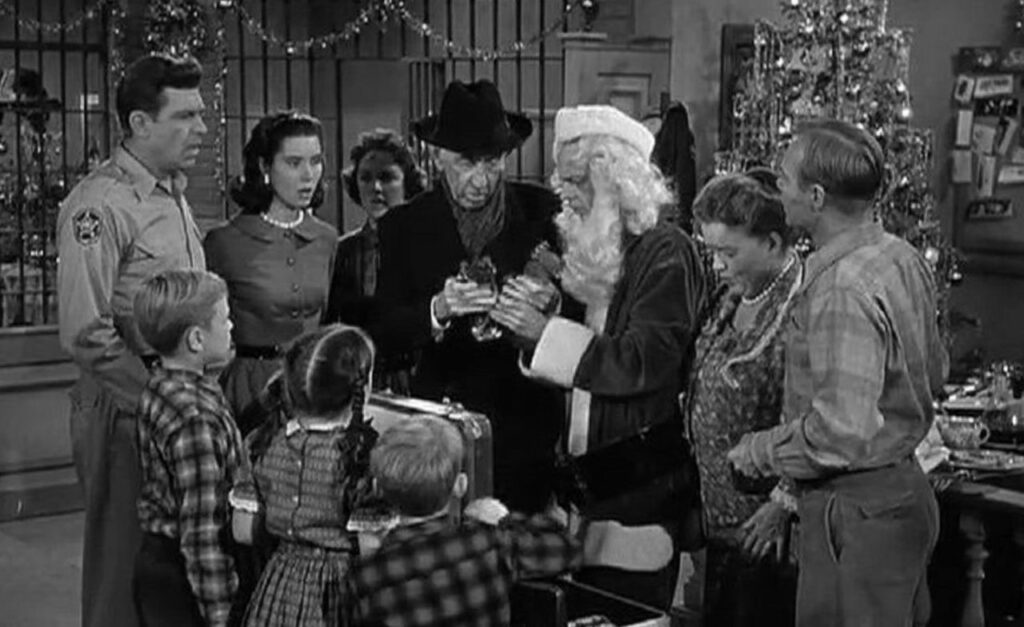 We continue our countdown of Brian's favorite 1960s Christmas TV episodes with 1960's "Christmas Story" from The Andy Griffith Show
When I think about actors who should have been a lot bigger than they turned out to be, I would definitely put Elinor Donahue high on that list. When you watch Father Knows Best, you respect Robert Young's acting talents, and you admire Jane Wyatt's performances, but Donahue pops from the screen. She was a clear STAR.
When the series ended, she then pivoted directly into The Andy Griffith Show as pharmacist Ellie Walker, the love interest for Griffith's Sheriff Andy Taylor. However, going right from the one series into a new one was too much for her, and she asked out after a season (and to be honest, she never seemed like she really wanted to be there in Season 1). She had other chances, but it never quite came together for her, and walking away from a hit show was probably not the best thing for her.
In any event, I think about that when I think about the excellent Christmas episode in the first season of The Andy Griffith Show, "Christmas Story," where Ben Weaver, the miserly old rich guy in town catches a local moonhshining, and obviously everyone knows he was doing it, and no one cares, but Ben insists that Andy not let the "crime" go unpunished, so Andy agrees to arrest him.
Andy then cleverly arrests the rest of the moonshiner's family, and then "deputizes" his friends and family to "help" with the new prisoners, and so they surreptitiously keep the Christmas party that they had planned. Andy and Ellie sing together in a sweet scene…
Things are so great that Ben feels jealous and wants in on the party, and tries to get Andy to arrest him. Andy agrees, but before he is "processed," he tells Ben that he should first go buy some presents for everybody, which he does.
It's a brilliant mixture of heartwarming and clever, which describes the series pretty well overall, I think.