Classic 1960s Christmas #9 – The Monkees "The Christmas Show"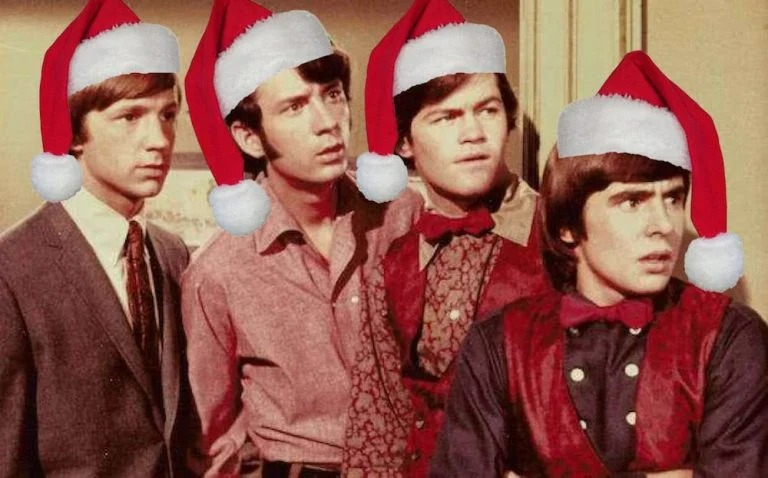 We continue our countdown of Brian's favorite 1960s Christmas TV episodes with 1967's "The Christmas Show" from The Monkees.
A fascinatingly consistent thing in TV history is the idea of the one-season wonders. I don't mean TV shows that were canceled after just one season, I mean the shows who had great first seasons and then everything went downhill from there, but that first season was so good that people tend to still favorably remember the show, despite the dropoff after the first season. Some modern examples include Glee and Desperate Housewives.
Well, one of the original one-season wonders was The Monkees. It won the Emmy for Best Comedy Series in its first season, and then everything just sort of fell apart in year two, and the show was canceled after just two seasons (but since shows made more episodes back then, they still got up to 58 episodes total in those two seasons). The interesting thing is that the music in Season 2 is certainly more innovative than the first season's music, but the first season had pretty much all of the pop hits that have become so famous for the band.
But really, Season 2 just felt like too many cooks in the kitchen, with everyone having their own idea of what the show should be like, and those ideas were all basically antithetical to each other.
With that in mind, I bet a Season 1 Christmas episode would have been REALLY good, but the Season 2 Christmas episode ended up being a lot of fun, anyway. Butch Patrick, fresh off of The Munsters, played a rich genius who doesn't have the Christmas spirit. The guys are paid a lot of money to watch him for a week, but in the end, he doesn't seem to have changed at all, so the guys then decide to essentially break into his mansion and turn his Christmas around, and it works!
It's a very cute and endearing episode. The Monkees are easy to love in the episode. When the show is over, the closing credits are a surprise Christmas celebration of their crew. It is ADORABLE. Very uplifting and full of cheer.