Danielle Fishel's 2013 Back and Forth With Bob Saget Highlighted Saget's Dichotomous Career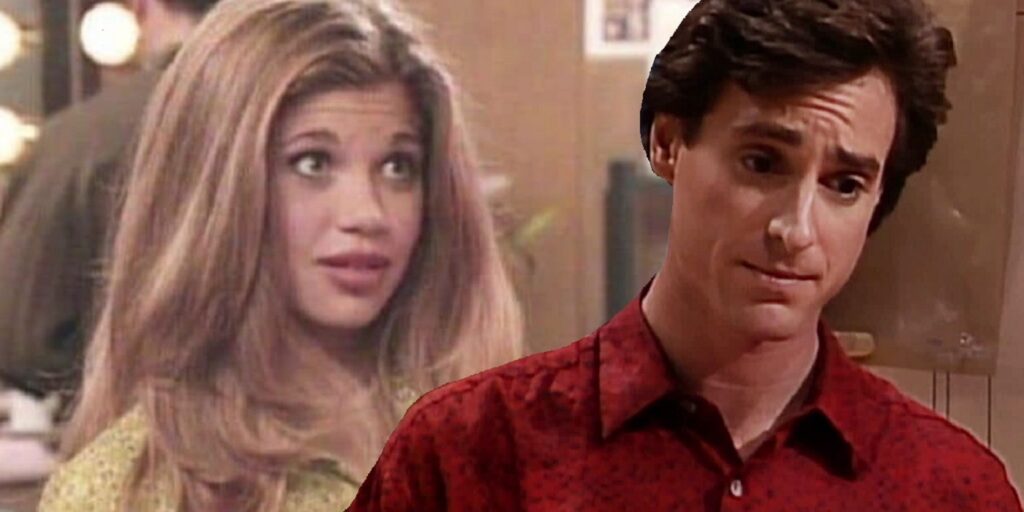 Today, we look back at a bit of contention between former TGIF stars Danielle Fishel and Bob Saget to spotlight the dichotomous nature of Saget's career.
This is Quite a Story, a sort of catch-all feature where I share short, interesting anecdotes from interviews that don't really fit into any other feature.
We have tragically lost the beloved fixture of TV for kids of the 1980s and 1990s, Bob Saget, the dad on Full House and the host of America's Funniest Home Videos. Saget famously was known for being, on the one hand, the sweet TV dad, Danny Tanner and the genial TV host of the popular America's Funniest Home Videos, but also a longstanding comedian known for his blue material.
Back in a 2013 interview with Maxim, Fishel, the former star of the ABC sitcom, Boy Meets World, recalled ABC flying a bunch of their stars from the early 1990s to Disney World and Saget was among the other people on the plane. She explained, "One time we were all on a private jet going to Disney World, and my mom, dad, and brother were also with me. We had these four seats facing each other with curtains, so we had our own little private family area. Anyway, we were trying to take a nap, and all of a sudden Bob Saget walks down the aisle, rips open our curtain, and shouts, 'Do you guys have any coke?!' Then he looks my dad in the eye, laughs, and closes the curtain. My mom was like, 'What was that all about?'"
That, just in and of itself, shows you the way that Saget sort of lived in two worlds at the same time, but his reaction to Fishel's story in 2013 goes even further, as he disputed her version of events while being sure to be as crass as possible, telling Maxim himself, "What show was she on? 'Big Chest, Small Wonder?' That's the real size of her, by the way. She's kind of like Bilbo Baggins, very tiny. So first off, I don't open curtains. That was a lie, because I just don't do it. I knock on things. Also, there weren't separate compartments on the plane. Anyway, the whole thing was as simple as me going to the bathroom and throwing out a one-liner. I was always making jokes; that's what I did. Yes, it did have a drug reference in it, but the joke was that her parents should protect this kid who was starring in a television show."
Fiahel responded on Twitter only to note that she had added in the original interview that she and her family understood that Saget was just joking around.
But yeah, I love that whole back and forth because it has all sides of Saget, the ABC star flying with other ABC stars to Disney World, the Saget who liked to work blue and the guy who wasn't afraid of taking shots at people when he felt like it. He was a very interesting personality and it's tragic that he was taken too soon.
If you see any interesting anecdotes from interviews that you think would be worth spotlighting, drop me a line at brian@popculturereferences.com.