Five Times David E. Kelley Made a Guest Star a Series Regular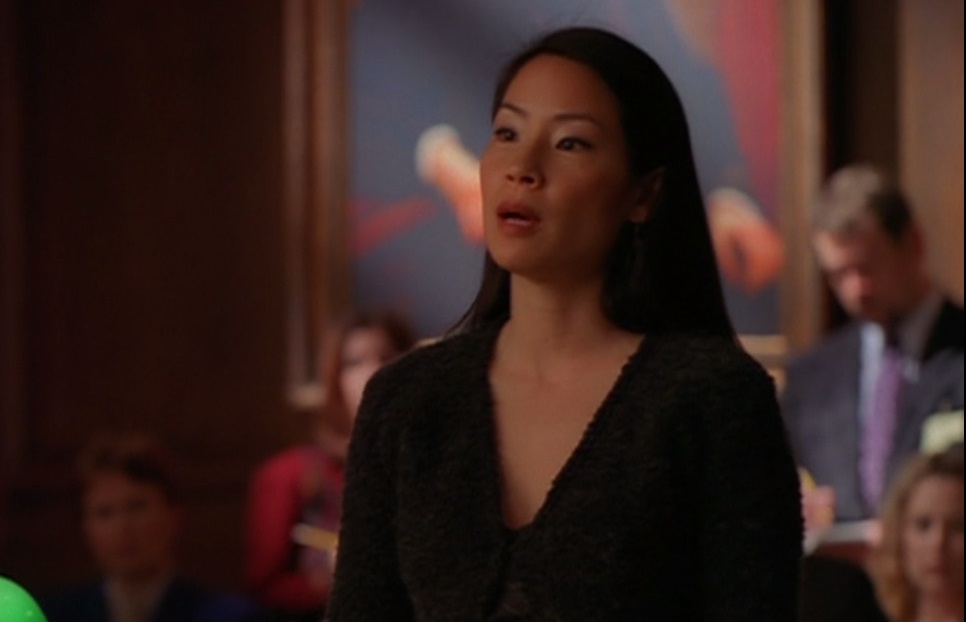 Today, we're lookin at David E. Kelley's penchant for falling in creative love with guest stars on his shows.
In Drawing Crazy Patterns, I spotlight at least five things from pop culture that fit under a specific theme (basically, stuff that happens frequently enough to be worth pointing it out). Note that these lists are inherently not exhaustive. They are a list of five examples (occasionally I'll be nice and toss in a sixth). So no instance is "missing" if it is not listed. It's just not one of the five examples that I chose. You can always feel free to suggest ANOTHER example that fits the theme, if you'd like, but nothing is "missing" from this list.
David E. Kelley has a reputation for being one of the most successful television writers of the past forty years, but also as someone whose interests as a writer tend to be a bit on the mercurial side of things. While the leads of his shows tend to be fairly stable (even there, there have been some dramatic top of the line cast changes over the years), he often has significant upheaval in the supporting casts of his shows and this typically comes from him falling in and out of creative "love" with new characters, thus reshaping the shows to match this new character he's taken an interest in. Unlike most other writers, though, these characters very often are seemingly just one-off characters before he elevates them to regulars. Not always literal cast members of the show, but recurring characters at the very least.
GEORGE VOGELMAN ON THE PRACTICE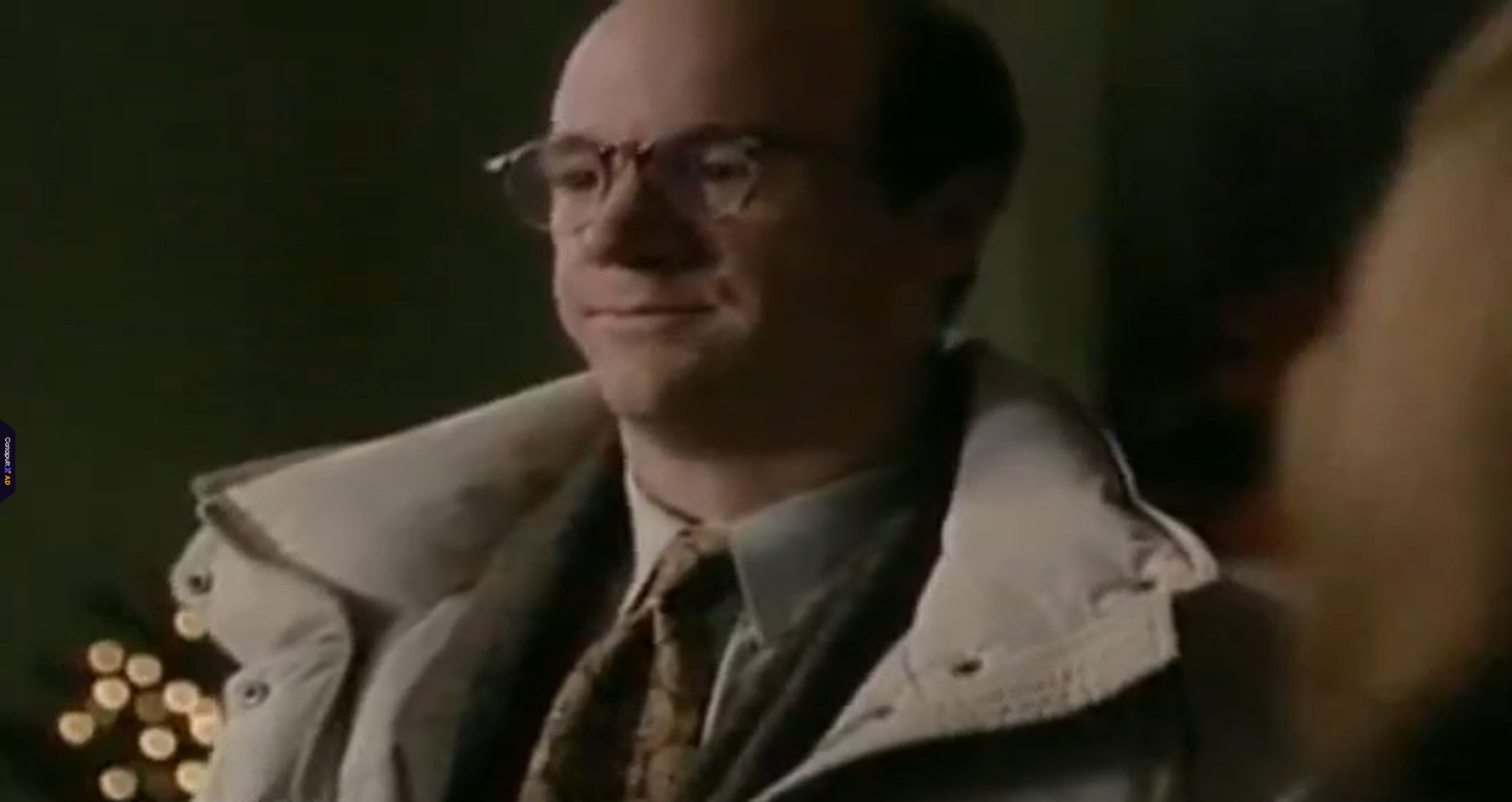 This one is a bit tricky, as Michael Monks' George Vogelman never became an outright regular cast member like the others on this list, but he came so close that I'm still counting it. In the fifth episode of the series, one of the lawyers of the practice in The Practice, Ellenor Frutt, puts out a personal ad and meets Monks' George Vogelman, who is a very dorky guy and while Frutt enjoyed her time with him, she just wanted more and she feels that she is being pressured to accept someone less than she wants because of her own appearance. Kelley then brought George back in Season 2 to SUE Ellenor, arguing that she committed fraud by lying in her personal ad about being more open than she was. She eventually apologizes and she and George become friends. Then, in Season 3, George shows up at their office with a human head in a bag and he insists that he was framed. His murder trial became the main driving force of most of Season 3 (not just the trial itself, but after they win an acquittal for him, the firm is sued by the victim's family, as during the trial, they suggested that perhaps her own brother murdered her).
In one of the more cynical twists in TV history, George is later revealed to have actually committed the crime and was now tying to murder Ellenor while disguising himself as a nun. It was too, too stupid (and really betrayed the feeling of joy we all got when Ellenor found a way to get George off on murder charges. There's an excellent moment where, once the jury is out, he tells Ellenor that he wants to let her know the truth, since it doesn't matter either way now that the jury is out an he tells her that he IS innocent and that she WAS right to trust him…and then that's thrown in the trash later, with George just a pyscho. Ugh. Not a fan).
LING WOO ON ALLY MCBEAL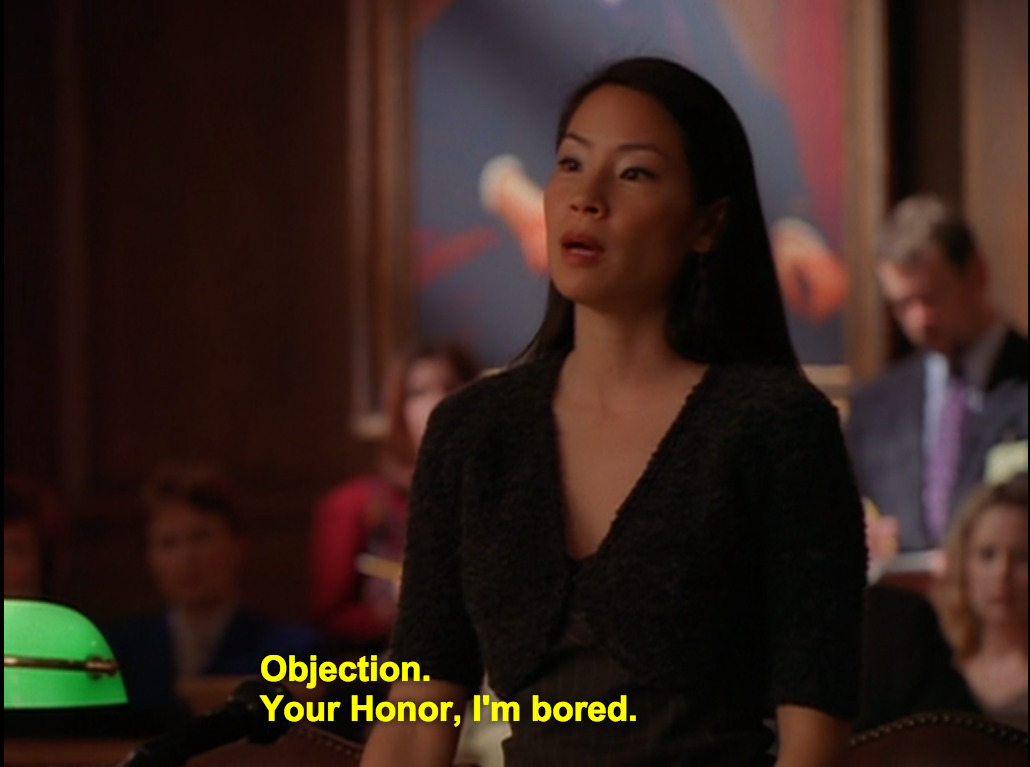 Lucy Liu auditioned for the role of Nelle on Ally McBeal, a part won by Portia de Rossi. Kelley liked her so much, though, that he wrote a guest star spot for her as a client of Ally McBeal's firm who is suing a shock jock for creating a hostile work environment where she works. The character was a hit, so it was then revealed that, wouldn't you know it, Ling was also a lawyer! She became a regular on the series until movie stardom beckoned.
MEREDITH PETERS ON BOSTON PUBLIC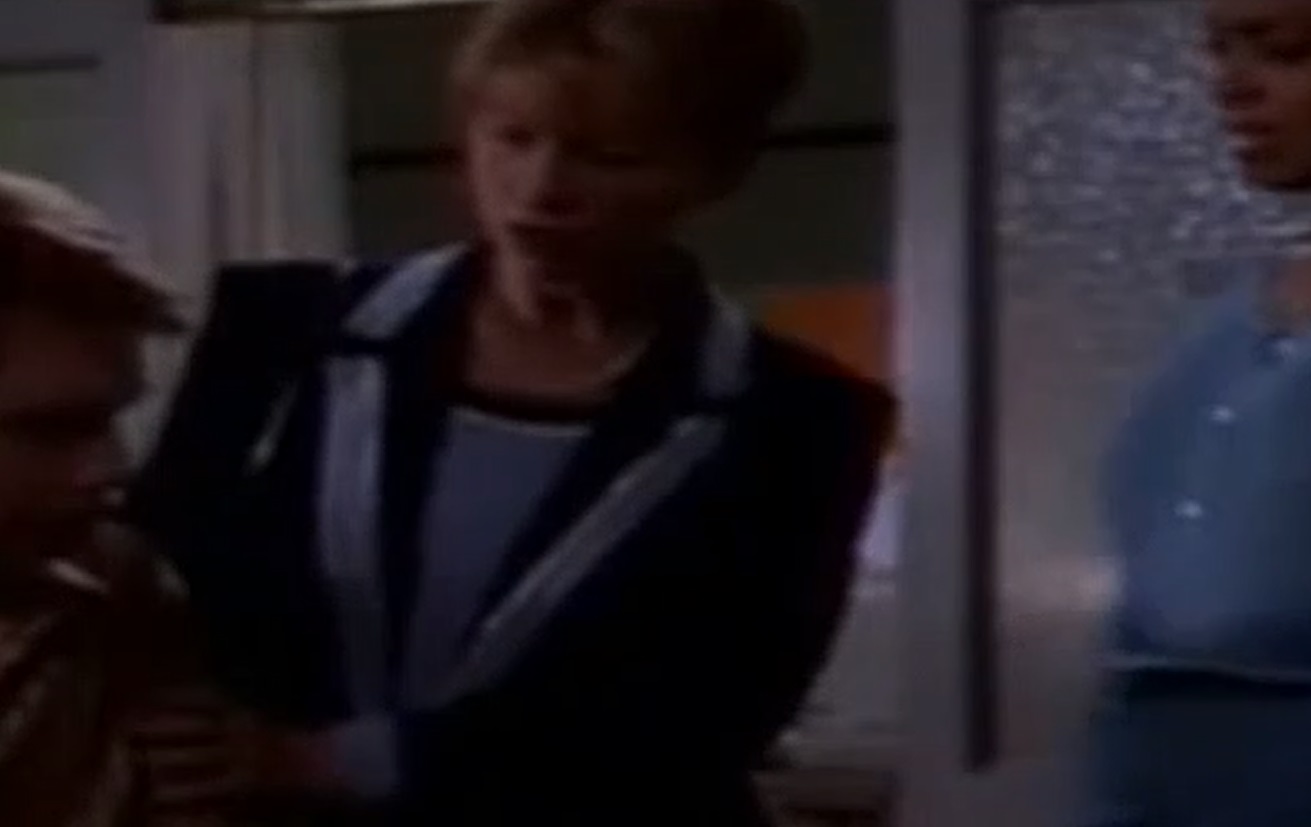 This one is also tricky. Kathy Baker had previously starred on Kelley's award-winning drama, Picket Fences, so it is more reasonable to think that she might be someone who he could find more to do with, but HOW she was introduced screamed "GUEST SPOT," so it is still remarkable that she became a regular cast member. She showed up for an arc at the end of Boston Public's first season as a mother who might be abusing her son, a student at the school. At the end of the season, he appears to have snapped and turned her abuse on her, perhaps murdering her. Early in Season 2, though, we learn that he "only" locked her in the basement and she then chopped her own hand off to escape. It was then revealed that, wouldn't you know, she was actually a teacher herself and somehow got a job at the school and started dating the assistant principal.
The oddity of that is why I think it's worth counting how she got added to the series.
JERRY ESPENSON ON BOSTON LEGAL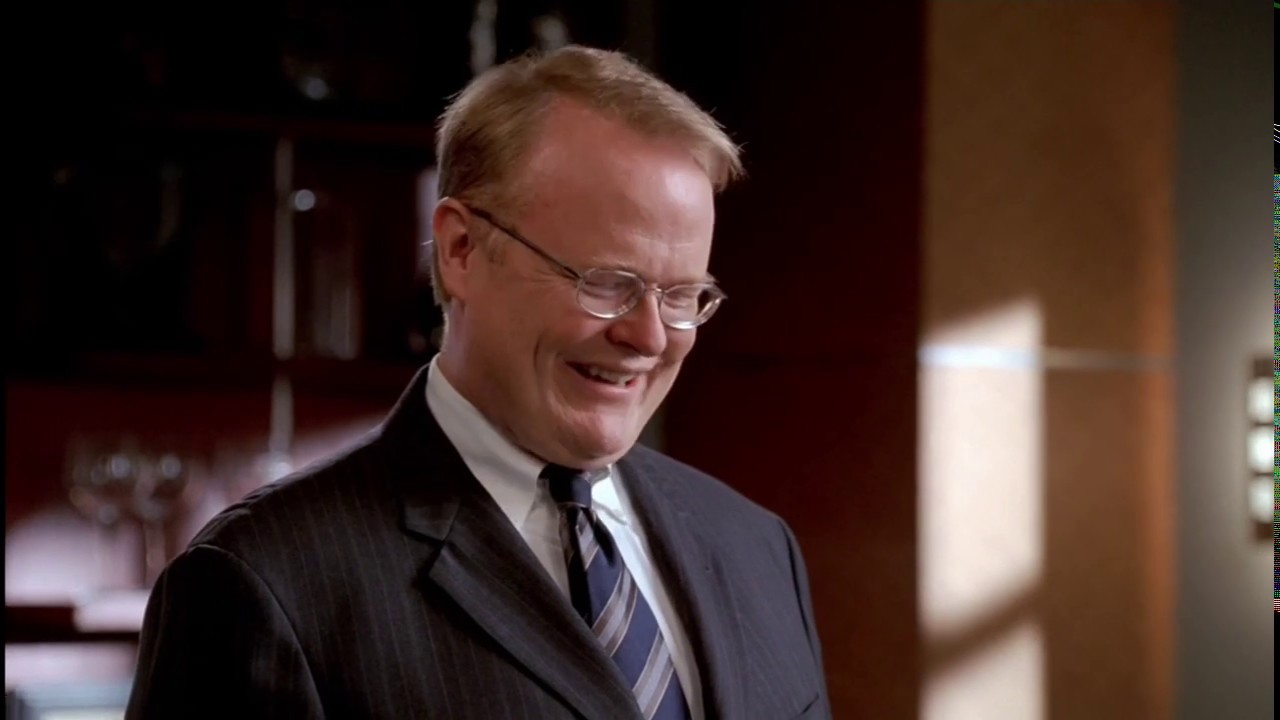 The excellent Christian Clemenson guest-starred as an eccentric member of the law firm on Boston Legal, who helps Alan Shore out on a case. Jerry is a brilliant lawyer, but he has so many odd tics that he is rejected in his attempt to become a partner at the firm and Alan tries to help him change the partner's minds. That fails, though, and Jerry goes into private practice. Clemenson won a Best Guest Actor Emmy for the role. He then showed up again at the end of the season, asking for Alan's help on a case in Jerry's new solo practice.
Jerry became a recurring character in Season 3 before finally joining the cast as a regular and re-joining the firm.
CLARENCE BELL ON BOSTON LEGAL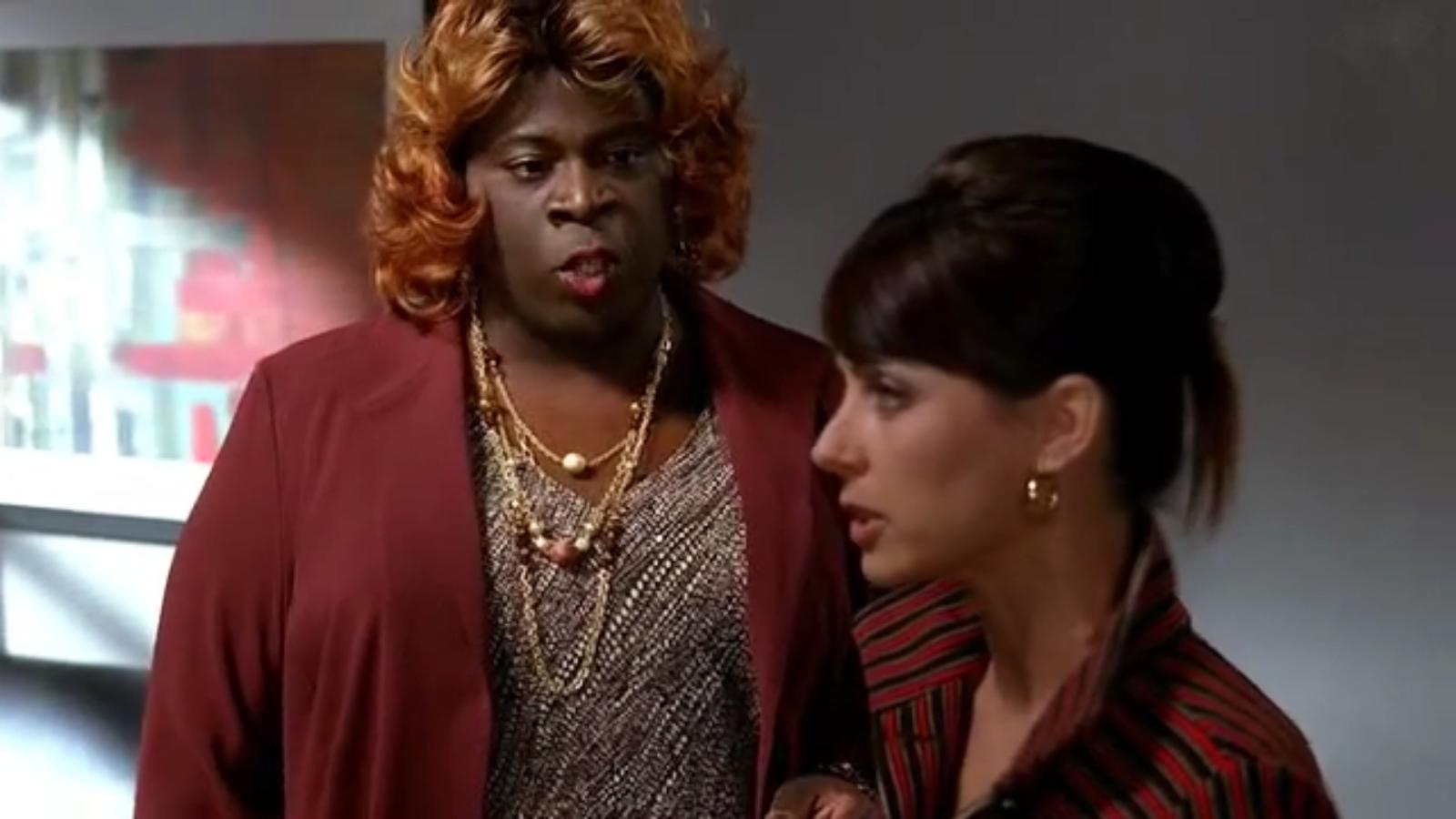 Gary Anthony Williams appeared in an early episode of Season 3 of Boston Legal as a cross-dresser who gets fired from his job due to the aggressive personality he uses when he is "Clarice" instead of Clarence. Later that season, he gets hired at the firm (as Clarence) as a legal assistant. Then, wouldn't you know it, he turns out to be a lawyer himself and becomes a lawyer at the firm and a member of the cast until being written off at the end of Season 4.