Dick Butkus Almost Had a My Two Dads Spinoff With Julie From The Love Boat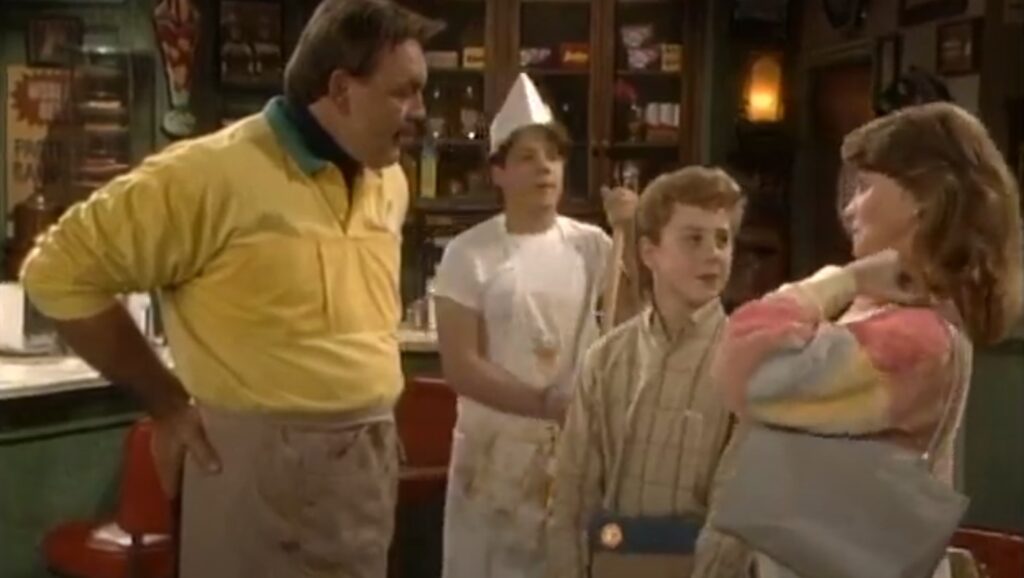 Today, in honor of the passing of Dick Butkus, we look at a backdoor pilot he did for a spinoff of My Two Dads.
This is Back Door Blues, a feature about "backdoor pilots." Backdoor pilots are episodes of regular TV series that are intended to also work as pilots for a new series. Sometimes these pilots get picked up, but a lot of times they did not get picked up. I'll spotlight examples of both successful and failed backdoor pilots.
CONCEPT: Friend of the Family – A former football player who now owns a diner becomes a father figure to two boys as he pursues a romantic relationship with their single mother.
SERIES IT AIRED ON My Two Dads
One of the weird things for me about TV shows that do backdoor pilots with the last episodes of a season. It's bad enough the ones that do them for their SERIES finales, but I don't get how you would ever think that the best way to end a season is to try to spinoff a whole other show, but it happens a lot. It happened with the Season 1 finale of My Two Dads, the late 1980s sitcom about two old friends who had fallen out of touch, Michael (Paul Reiser) and Joey (Greg Evigan) who find out that one of them fathered a child with a woman that they had both dated (their rivalry over her is what led to their childhood friendship breaking apart). The woman passed away, and she left her 12-year old daughter, Nicole (Staci Keanon) in the custody of both men, as ordered by a local judge, Margaret Wilbur (Florence Stanley), who then decided to buy the building where Joey lived to keep an eye out on them. Michael eventually moves into the apartment, and the two old friends raise Nicole together. In the lobby of the building is a diner, owned by a former football player named Ed Klawicki, played by former Bears icon, Dick Butkus.
Giovanni Ribisi (then credited as Vonni Ribisi) became a recurring character on My Two Dads as Nicole's friend, and possible boyfriend, Cory Kupkus (which is only now occurring to me was obviously a play on Butkus' last name). Later, Chad Allen's Zach was introduced for a love triangle, with Nicole ultimately choosing Zach, which made Cory a really superfluous character. Before that point, though, Cory almost got his own spinoff! Cory had a jerk older brother, Roy Kupkus (Bradley Gregg), who made Cory feel weird about his first date with Nicole, giving him slimy advice and stuff like that.
In any event, in the final episode of Season 1, "Friends of the Family," Roy breaks the front door to Klawicki's diner, and is forced to work for him to pay off the repair costs. Klawicki, who already had a friendly relationship with Cory, becomes a bit of a reluctant father figure (the reluctancy was on both sides) to Roy, as well, and he found himself drawn to the boys' mother, Karen Kupkus, played by Lauren Tewes, Julie the cruise director, from The Love Boat! The episode ends with Julie going out on a date with Ed, which makes Cory and Roy feel pretty good.
DID THE PILOT GO TO SERIES? It did not.
SHOULD IT HAVE? I think it would have been a solid enough show, but it was probably a bit of a reach. Interestingly enough, of course, Ribisi later went on to have a solid career as an actor, so maybe it WOULD have been smart to hitch a show to his back. Then again, My Two Dads itself only lasted two more seasons after this episode, so how popular could this spinoff be?
Okay, that's it for this installment of Back Door Blues! I KNOW the rest of you have suggestions for other interesting backdoor pilots, so drop me a line at brian@popculturereferences.com (don't suggest in the comments, as this way, it'll be a surprise!).