Why in the World Did Adam Sandler Guest Star on Disney's Jessie?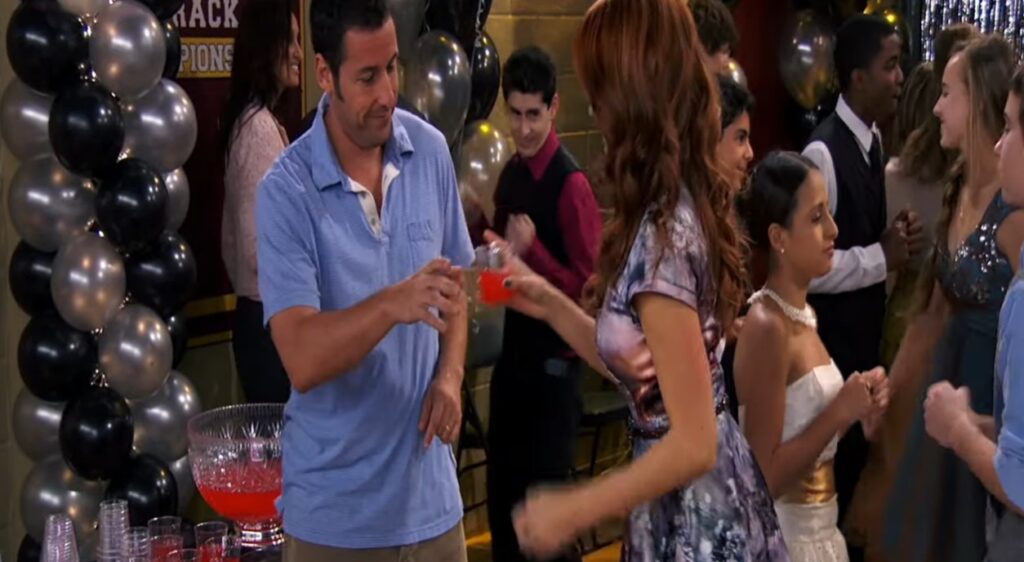 Today, we figure out why Adam Sandler made a guest appearance on the Disney Channel sitcom, Jessie.
This is "Took Me By Surprise," about surprising cameos in TV shows, movies and songs. I'm talking both literal surprises (like pranks and spur of the moment stuff) as well as official cameos where we try to figure out why the famous people made the cameos in question (so not stuff like appearing on The Simpsons or on Sesame Street, where celebrities regularly make appearances, but cameos that are, well, surprising).
Very often, when a celebrity shows up on a sitcom meant for kids which isn't designed for celebrities to show up (you know, like a show set in Hollywood or whatever), the answer is that they're doing it to impress their kids. I'll feature some examples of that sort of thing in the future. So when I looked into why Adam Sandler guest-starred on Jessie in 2013, that was my first guess, that he was doing it to impress his daughters.
Jessie was a popular Disney Channel series about a young nanny, Jessie (Debby Ryan), who watches over four rambunctious kids, as their parents are often traveling the world and can't keep an eye on the kids. The oldest child (the only biological child of the four, the rest were adopted) was played by Peyton List, who is having a lot of success right now on Cobra Kai.
The second-oldest child was played by Cameron Boyce, and guess who also played Adam Sandler's son in both Grown Ups and Grown Ups 2? You guessed it, Cameron Boyce. And this episode just HAPPENED to come out a month before Grown Ups 2 hit theaters.
Sandler is chaperoning a school dance, and handing out punch (the episode is called "Punch Dumped Love," a reference to the Sandler movie, Punch-Drunk Love). He gives advice to Boyce's character, who even makes a Grown Ups 2 pun.
Tragically, Boyce died in 2019 from an epileptic seizure in his sleep. He was just 20 years old. Sandler commemorated his former movie son on Twitter at the time, noting, "Too young. Too sweet. Too funny. Just the nicest, more talented, and most decent kid around. Loved that kid. Cared so much about his family. Cared so much about the world. Thank you, Cameron, for all you gave us. So much more was on the way. All our hearts are broken. Thinking of your amazing family and sending our deepest condolences."
Awful thing to happen.
Okay, folks, if you're curious about or have a suggestion for a good surprise cameo in a TV show, film or song, drop me a line at brian@popculturereferences.com and we'll see if we can get to the bottom of it!