Denzel Washington Gave Jasmine Guy the Scare of Her Life on A Different World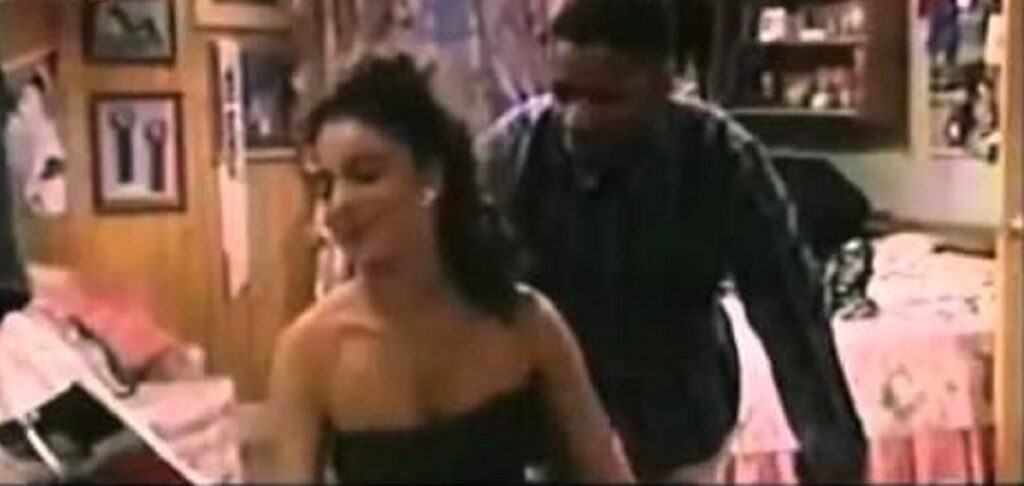 Today, we look at the time that Denzel Washington gave Jasmine Guy the scare of her life during a prank on A Different World.
This is "Took Me By Surprise," about surprising cameos in TV shows, movies and songs. I'm talking both literal surprises (like pranks and spur of the moment stuff) as well as official cameos where we try to figure out why the famous people made the cameos in question (so not stuff like appearing on The Simpsons or on Sesame Street, where celebrities regularly make appearances, but cameos that are, well, surprising).
Jasmine Guy was one of the stars of the hit sitcom, A Different World. Originally a supporting character in the first season, Guy became more of a central character on the series in the second season after the departure of the show's original lead, Lisa Bonet. Guy was a writer, as well, and she had come up with some of the aspects of her character, Whitley Gilbert, including the fact that Whitley loved Denzel Washignton.
Well, in the Season 3 episode, "21 Candles," Whitley believes that all of her friends have forgotten about her 21st birthday. So she gets drunk by herself and goes to her room and starts drunkenly pining for Denzel Washington, using a photo of the superstar actor. The scene was originally intended to end with an unsuspecting Whitley to be tapped on the shoulder by her friends, who came into the room while she's in the middle of her "Denzeeeeeeeel!" rant. Only instead, this time the real Denzel Washington came in and tapped her on the shoulder…
In a great interview with Pop Goes the Culture TV, Guy explained how the show was typically a "one take" show, as showrunner Debbie Allen kept everyone so well prepared that they almost always nailed it in one take, and Guy had done the scene already and assumed that it was finished, so she was surprised when she was asked to do it again. She was told that it was a lighting issue. So since the audience had already seen her do it, Guy decided to go even bigger this time and that's when Denzel (a friend of Allen's, which is how they got him there for the prank) showed up. Guy was so shocked that she frightened Denzel himself!
She noted that she briefly thought that she had just concentrated so hard that she thought that she was just seeing things when he tapped her on the shoulder!
Here's Debbie Allen with Pop the Culture TV on her side of things (about how Denzel lived nearby and so she asked him to do the prank)…
Hilarious stuff.
Okay, folks, if you're curious about or have a suggestion for a good surprise cameo/surprise prank in a TV show, film or song, drop me a line at brian@popculturereferences.com and we'll see if we can get to the bottom of it!