Milton Berle Received a Surprise Writing Credit on Picket Fences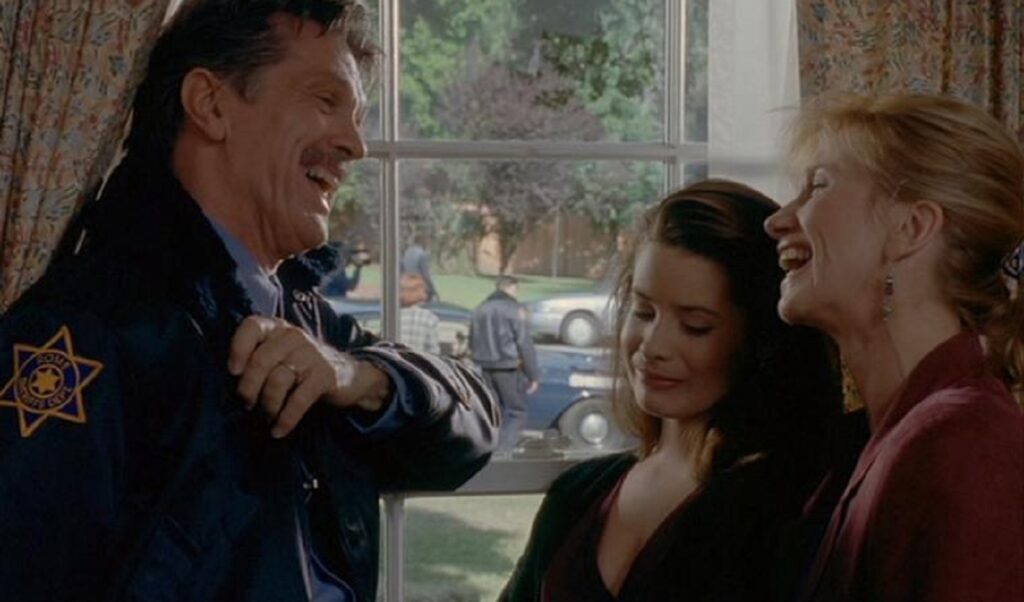 Today, we look at the time that Milton Berle did a little bit of surprise joke-writing for Picket Fences.
This is "Took Me By Surprise," about surprising cameos in TV shows, movies and songs. I'm talking both literal surprises (like pranks and spur of the moment stuff) as well as official cameos where we try to figure out why the famous people made the cameos in question (so not stuff like appearing on The Simpsons or on Sesame Street, where celebrities regularly make appearances, but cameos that are, well, surprising).
Milton Berle, "Uncle Miltie," was one of the earliest TV stars via his Texaco Star Theatre series. Berle was famous not just for his comedic skit acting on the series, but also for being a great writer of comedy one-liners.
It was that one-liner ability that led to a surprise writing credit in an episode of the Emmy Award-winning drama series, Picket Fences, in an early Season 1 episode.
The David E. Kelley series followed the small town of Rome, Wisconsin, primarily the Brock family, where Jimmy (Tom Skerritt) was the town sheriff, Jill (Kathy Baker) was the town doctor and eldest daughter Kim (Holly Marie Combs) was heavily involved in every high school-related plotline (they also had two sons, Matthew and Zachary, played by Justin Shenkarow and Adam Wylie, respectively).
In an early episode, "Mr. Dreeb Comes to Town," Kim's favorite teacher, Mr. Pankow (a longtime friend of Jimmy's, played by Tuck Milligan), is a guy who loves to use humor in his classes, but it turns out that he is dying from a brain tumor that, even if it doesn't kill him right away, will likely rob him of the ability to work for the rest of his short life. He decides to go for surgery anyways, with Jill assisting the top neurological surgeon in the area. Before he goes into surgery, Pankow asks Jimmy, Kim and Jill to have a list of jokes ready to go if he dies, so that he can hear them as his soul leaves his body.
Well, sure enough, he dies during the surgery. At the end of the episode, a somber Jimmy, Kim and Jill decide to fulfill his wishes by telling each other one-line jokes, laughing as they cry. Stuff like, "Two fleas are coming out of a bar when one asks the other 'Do we take a dog or do we walk home?'"
At the end of the episode, in the closing credits, it reveals that it was Milton Berle who furnished the show with the jokes (that was his credit, "Jokes furnished by." Berle was a longtime friend of Picket Fences star, Fyvush Finkel (who won an Emmy playing the eccentric town defense attorney, Douglas Wambaugh), to the point where Berle would joke that he know Finkel back when he was Fourush. So that is likely how the connection was made.
Okay, folks, if you're curious about or have a suggestion for a good surprise cameo in a TV show, film or song, drop me a line at brian@popculturereferences.com and we'll see if we can get to the bottom of it!