How Did Tracey Ullman Get Paul McCartney to Appear in Her 'They Don't Know About Us' Music Video?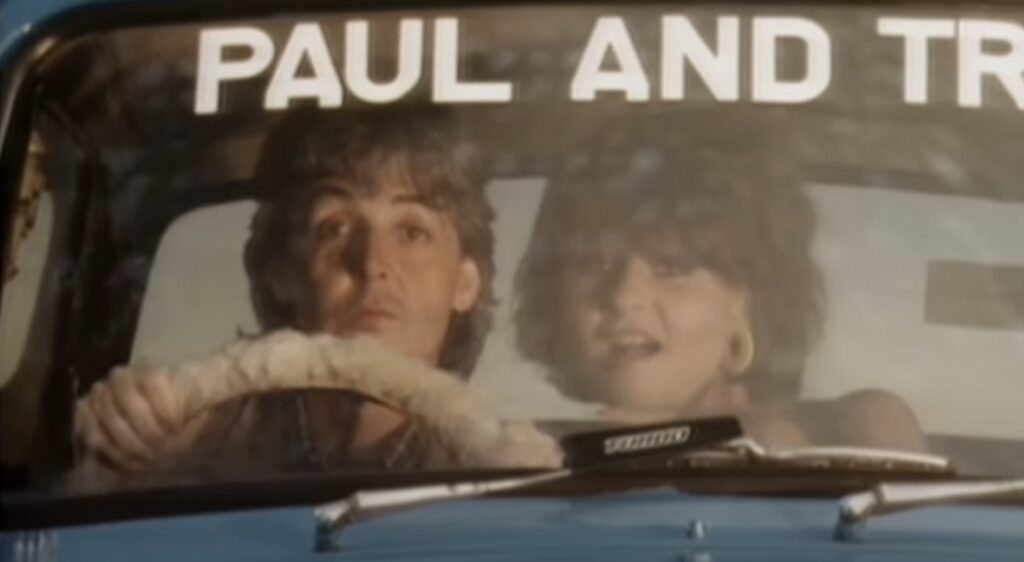 Today, we look at how Tracey Ullman got Paul McCartney to guest star in her "They Don't Know About Us" music video?
This is "Took Me By Surprise," about surprising cameos in TV shows, movies and songs and we try to figure out why the famous people made the cameos in question. So not stuff like appearing on The Simpsons or on Sesame Street, where celebrities regularly make appearances, but cameos that are, well, surprising.
Tracey Ullman's career as a pop star is one of the odder ones, because she was actually an established British TV performer before she was approached by the wife of the head of Stiff Records to become a singer. Not only was Ullman already a TV actor, but she had even already been given her own show, Three of a Kind (when Ullman was offered her own show, she was wary, later recalling "My first reaction was you must be joking, as women are treated so shoddily in comedy. Big busty barmaids and all those sort of clichés just bore me rigid," so she insisted that she be given an extraordinary amount of control over the show for a young actor, and that led to Three of a Kind being an acclaimed show that launched a number of careers for its young writing staff). So she was a known quantity when she released her first album, including the breakout hit (a cover of a Kirsty McCall song), "They Don't Know About Us."
In the United States, though, Ullman only became known as a TV star a few years later when her The Tracy Ullman Show debuted on Fox. So in the United States, she was "just" a pop star and because of that, it was surprising to see her net a guest appearance from Paul McCartney in her music video!
It was even surprising over in England, but as it turned out, Ullman had a small role in McCartney's then-new film, Give My Regards To Broad Street, hence his willingness to help Ullman out and appear in her music video.
Okay, folks, if you're curious about or have a suggestion for a good surprise cameo in a TV show, film or song, drop me a line at brian@popculturereferences.com and we'll see if we can get to the bottom of it!