Even Barbara Walters Regretted How She Pressed Ricky Martin On Whether He Was Gay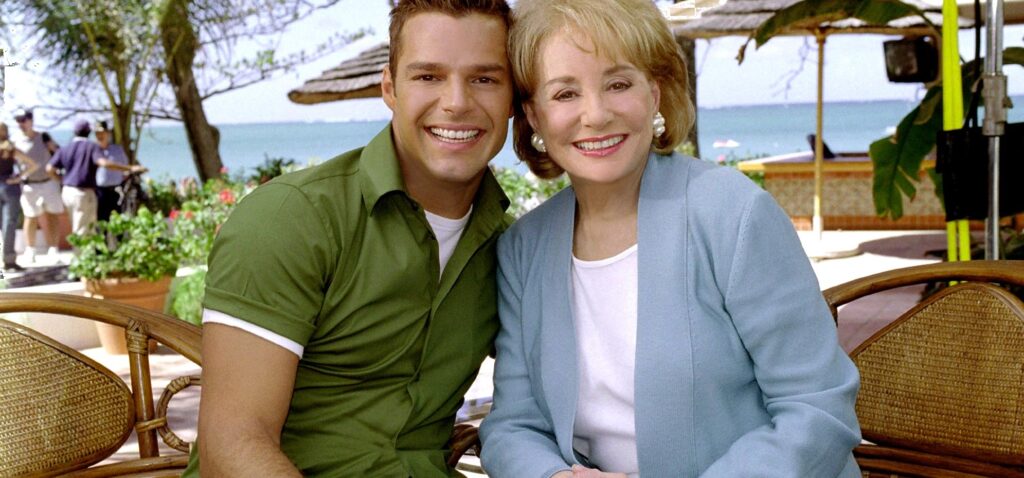 Today, we look at the unfortunate Barbara Walters/Ricky Martin 2000 interview where Walters pushed the singer too much to get him to admit publicly that he was gay.
Things That Turned Out Bad is a feature where I spotlight ideas by writers that probably weren't a good idea at the time and have only become more problematic in retrospect.
It's funny, we praise journalists for asking hard-hitting questions, so I think it is reasonable enough that they sometimes get so caught up in that they don't realize that they're hitting hard on questions they SHOULDN'T be hitting hard on.
The perfect example of that is the infamous 2000 interview by Barbara Walters with Ricky Martin where she asks him to clear up the rumors out there that he was gay. He gave her a non-committal answer, and she didn't stop there, choosing to go back in there and press him on it, essentially saying, "Clear up the rumors, just say yes or no," and he obviously wouldn't, which, well, I mean, come on, is a pretty big "Yes, I'm gay," which was not something that you should feel pushed on revealing on national television by an interviewer. It's hard-hitting, but it's hitting the wrong thing. You shouldn't be essentially trying to force someone out of the closet. It's not appropriate at all.
Last year, Martin reflected on how messed up he was after the interview:
He says the moment still haunts him. "When she dropped the question, I felt violated because I was just not ready to come out. I was very afraid." Martin's entire body shifts. He clears his throat and takes a deep breath. "There's a little PTSD with that."

"A lot of people say, what would you do differently?" He wonders too. "Well, maybe I would have come out in that interview. It would've been great because when I came out, it just felt amazing. When it comes to my sexuality, when it comes to who I am, I want to talk about what I'm made of, about everything that I am. Because if you hide it, it's a life-or-death situation."
Even Walters admitted that it was a mistake, later noting that it was one of her biggest regrets as a celebrity interviewer, stating, "In 2000, I pushed Ricky Martin very hard to admit if he was gay or not, and the way he refused to do it made everyone decide that he was. A lot of people say that destroyed his career, and when I think back on it now I feel it was an inappropriate question."
Yes, Barbara, it was.
Nice to see her admit as much.
If you have a suggestion for a future edition of Things That Turned Out Bad, drop me a line at brian@popculturereferences.com.