Five Great Harrison Page Guest Appearances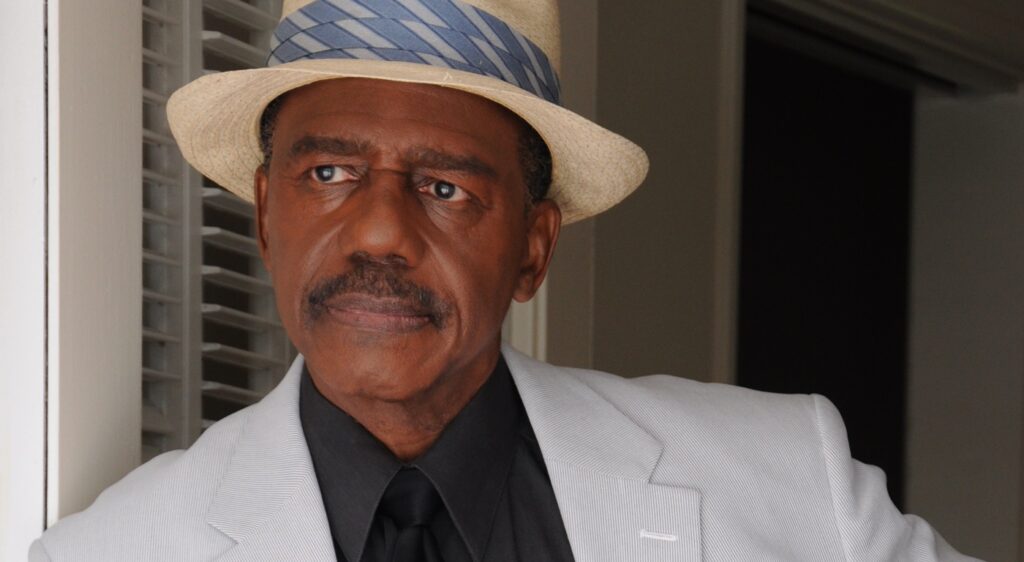 Today, we look at five great guest appearances by Harrison Page
This is "Following a Star," a new feature where I spotlight five great guest spots by an actor who frequently did/does guest spots on TV series in their careers. It doesn't mean that they've NEVER been regulars on shows, but obviously I'm not looking to spotlight people who are best known for their regular TV roles (like no Jason Alexander or Florence Henderson, for instance).
Since this is Black History Month, I'll specifically spotlight Black character actors this month.
Harrison Page is a bit trickier than some of these other character actors that I'm featuring, in that he has been a regular cast member on a LOT of series over the years, perhaps most famously as Captain Trunk on Sledge Hammer in the 1980s, but he's had so many memorable guest spots over a loooooong career that I'm still featuring him (the header image is actually courtesy of Page himself. Check out his IMDB page, he has uploaded a number of amazing headshots).
Bonanza (Jessie Davis)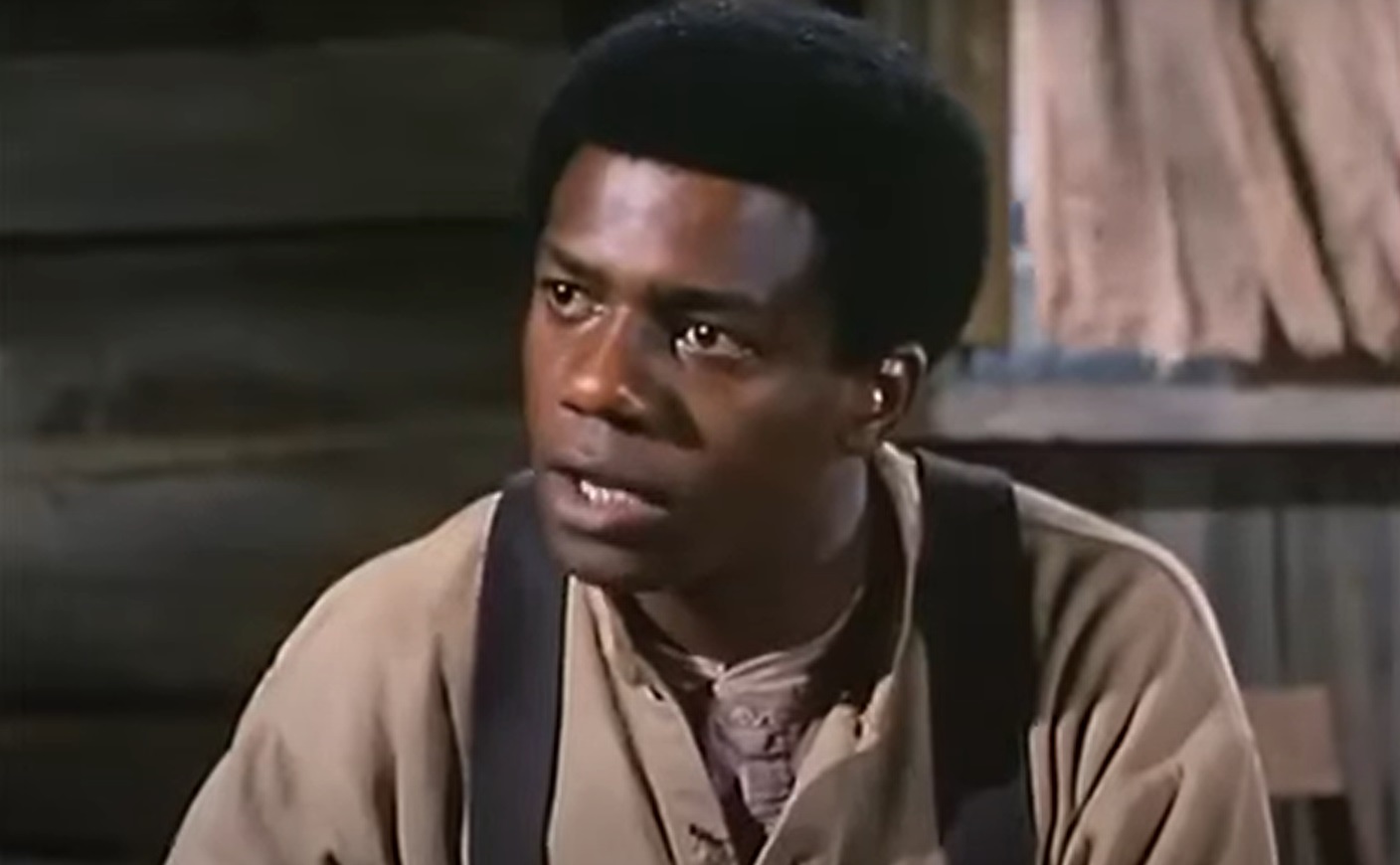 In Bonanza Season 10's "The Wish," we saw the Bonanza equivalent of what I noted earlier about Gunsmoke's episode centered on Black characters, which is namely that roles out there were so sparse at the time that if Bonanza wanted to do a Black-centric episode, they were going to get some GREAT actors, and the episode, "The Wish," with Hoss befriending a Black family, mostly served as a spotlight on the father of the family, played by the iconic Ossie Davis (who I was lucky enough to meet a few times growing up, along with his legendary wife, Ruby Dee, as they attended a number of events at the New Rochelle Public Library where my mother was the Head of Children Services for many years before she passed away in 2019). However, a young Harrison Page was also well-served in the episode as Jessie, the oldest child of Ossie Davis' character, who is sick of his father putting up with the racism that they are subjected to. By the end of the episode, the family is in too much danger to remain on their farm, but Ossie Davis' character is okay with that, as he at least now he can freely teach his family to be proud of being Black, instead of sort of hiding that pride for the sake of keeping the family safe from the racist jerks in the local town.
The Wonder Years (Coach Blake)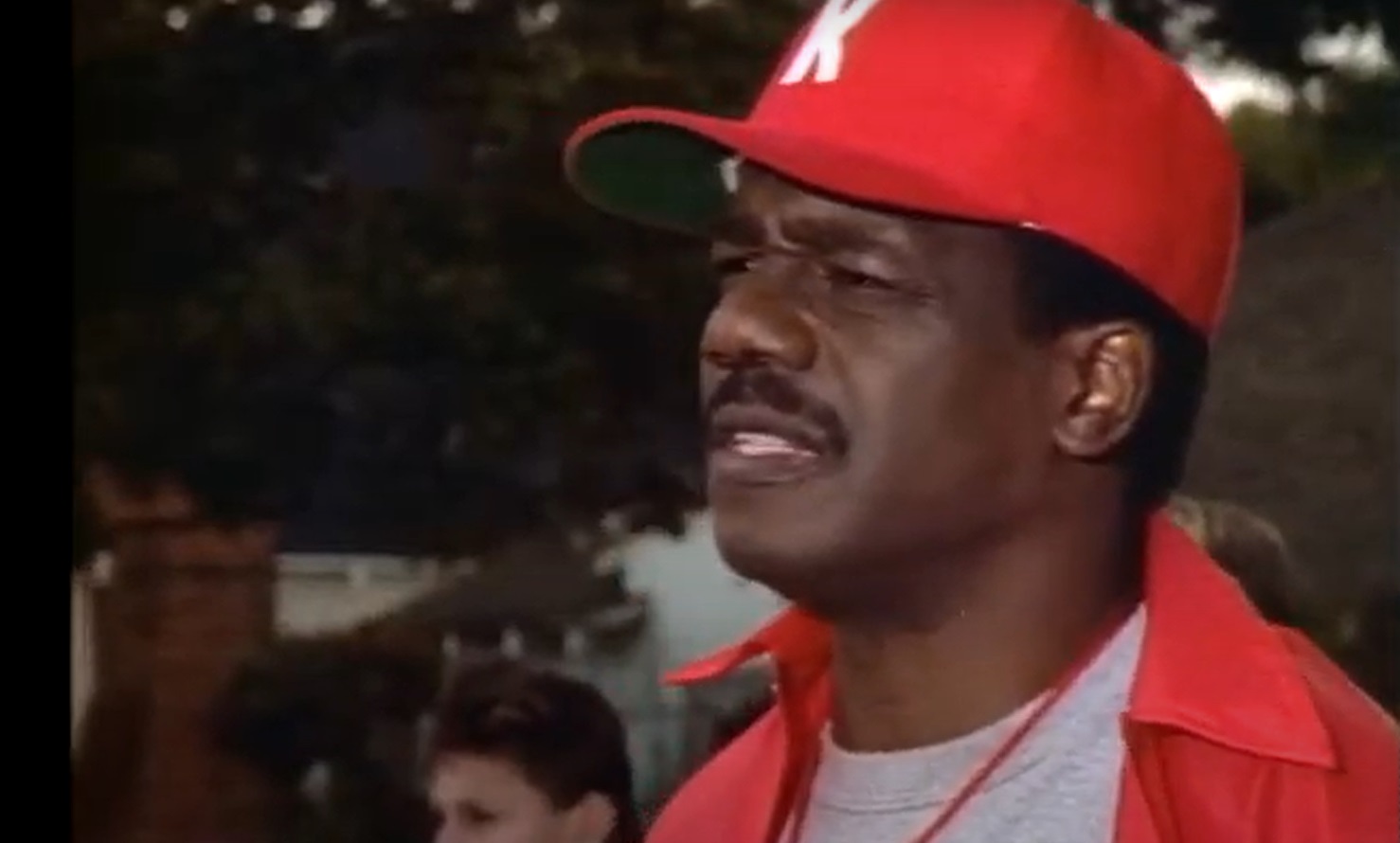 In The Wonder Years Season 3's "The Unnatural," Page plays Kevin's baseball coach, who, as it turns out was in the Marines with Kevin's father, Jack, during the Korean War, and Jack actually saved Baker's life, and Baker told him that he owed him. Throughout the episode, Kevin keeps making the cut on the baseball team, despite Kevin not feeling as though he is playing as well as the other boys. He then begins to think that Baker is keeping him as a way of paying Kevin's father back and Kevin begins to resent it. Luckily, right before his final at-bat, Kevin sees the cut sheet and sees that he was cut in the last round of cuts! Totally relaxed, Kevin then hits a home run!
Page did a great job playing Baker in a way where you really couldn't tell whether Kevin was correct about his suspicions.
Quantum Leap (Reverend Walters)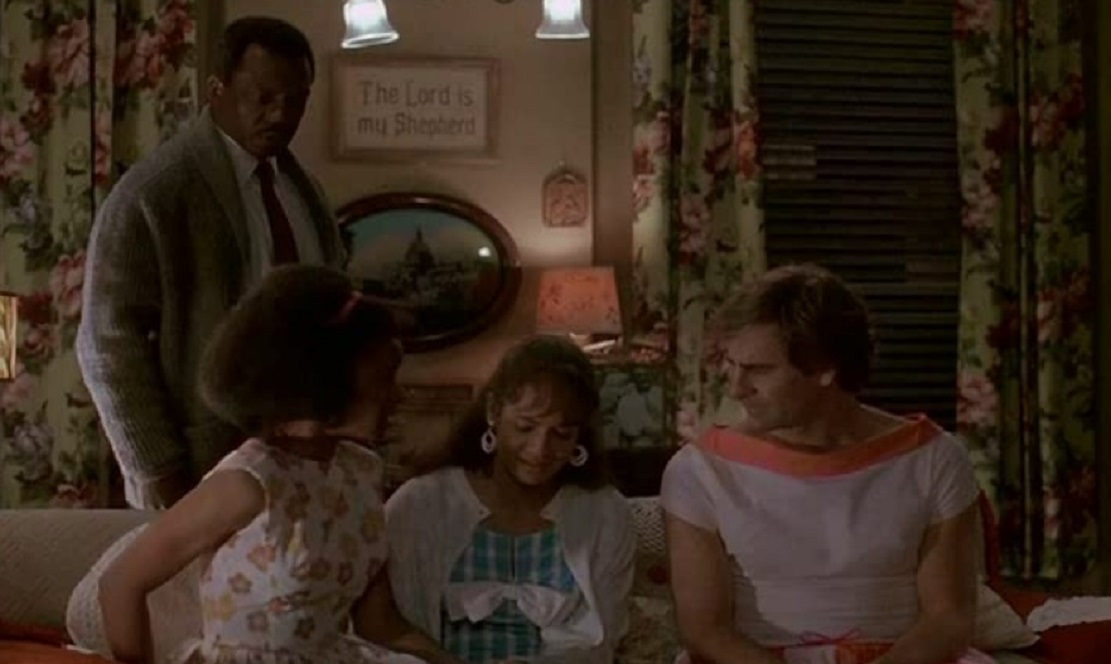 In Quantum Leap Season 4's "A Song for the Soul," Page played the father of a teenaged singer who was trying to make it as a member of a "girl group," with Sam Beckett (Scott Bakula) having switched places with one of the other girls in the group (everyone else sees him as the teenage girl, though). Page is excellent as a strict father who clearly really DOES love his daughter and just wants to protect her, but his methods are unreasonable. At the end of the episode, he thinks he has lost her, but she surprises him by revealing that she has forgiven him with a song…
Aweosme. Anyhow, in 1992, for some strange reason, the Emmy Awards decided that guest actors could compete for Best Guest Actor, but ALSO for Best Lead Actor, and sure enough, Page was nominated in both categories! Scott Bakula was nominated, as well, so Bakula was somehow not the only Quantum Leap actor nominated for Best Lead Actor that year!
Ally McBeal (Reverend Mark Newman)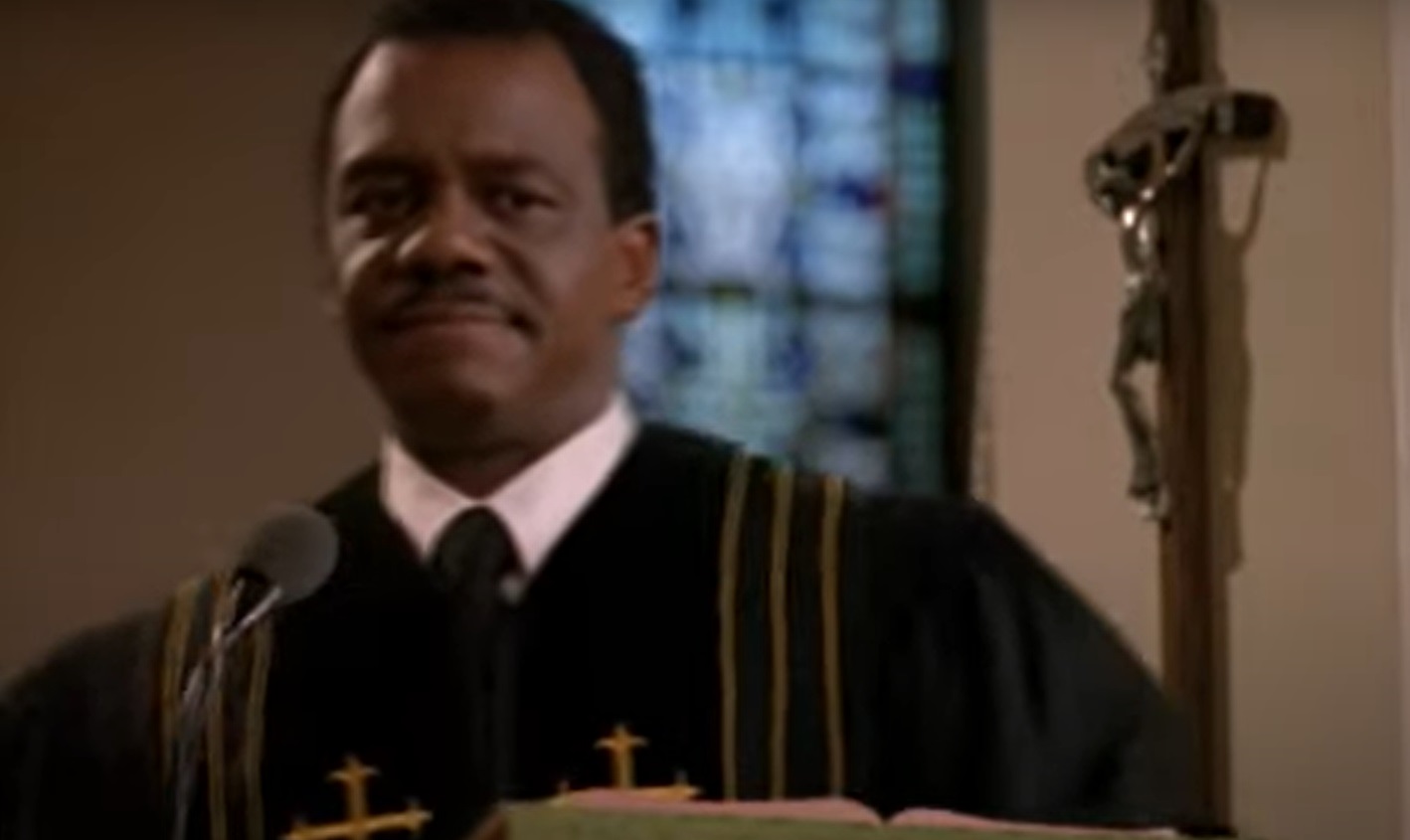 In Ally McBeal Season 2's "Foots Night Out," Page appeared in his recurring role of Richard Fish (Greg Germann)'s minister, Reverend Mark Newman, in an episode where he comes to Fish telling him that he broke up with the choir director/lead singer at his church, Lisa Knowles (Jennifer Holliday), and she is now singing inappropriate pop songs at church that are clearly directed at him…
Ultimately, Page gets a great scene where he explains to Lisa that he just didn't feel that spark with her, despite how amazing she is…
"Was there somebody else?"

"No, It just wasn't you. It was never, ever going to be you."

"But you said that I was the one."

"Because I wanted to believe it. I was desperate to. You're the best woman I've ever known. When I finally found you, I felt so sure I would fall deeply in love, but I didn't."
The episode ends with Lisa singing at the club, and Mark watching her…
Good stuff.
Better Things (Walter)

Just a few years back, Page had a recurring guest gig on the excellent series, Better Things, as Walter, the boyfriend of "Phil" (Celia Imrie), the mother of the lead character, Sam Fox (Pamela Adlon). The thing is, Walter is still married, but his wife has a terrible case of Alzheimer's, so in a great episode, "Easter," Phil visits with his family as Walter's "friend," and even spends some time with his wife…
Wow. Outstanding.
If you folks have any other actors you'd like to suggest for this feature, drop me a line at brian@poprefs.com! I have my 28 for this month, but A. feel free to suggest people for the future and B. maybe you'll suggest someone for this month that I like better than the 19 remaining actors I've already chosen.