Five Great Paulene Myers Guest Appearances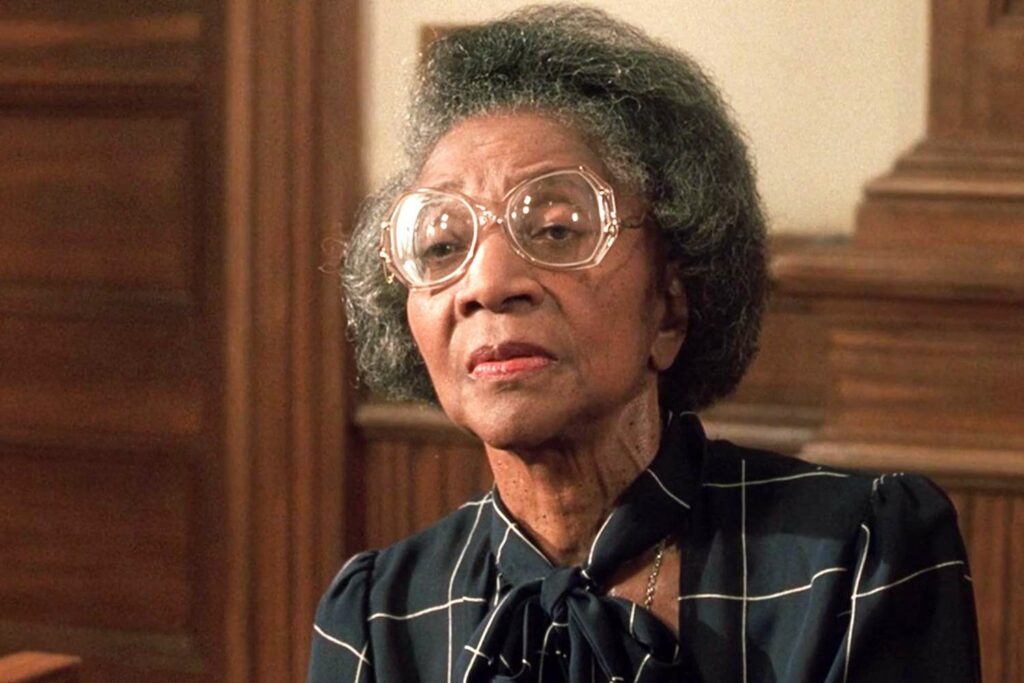 Today, we look at five great guest appearances by Paulene Myers
This is "Following a Star," a new feature where I spotlight five great guest spots by an actor who frequently did/does guest spots on TV series in their careers. It doesn't mean that they've NEVER been regulars on shows, but obviously I'm not looking to spotlight people who are best known for their regular TV roles (like no Jason Alexander or Florence Henderson, for instance).
Since this is Black History Month, I'll specifically spotlight Black character actors this month.
One of the saddest things about doing this feature is when you get stuff like Paulene Myers, who was one of the pioneering Black actors in the American stage in the 20th Century, making her Broadway debut in 1933, and yet her best role on TV or film before 1969 was as a secretary in an episode of The Donna Reed Show, where she at least got to do some reaction shots when Donna Reed and her friends all come in to force the secretary's boss to listen to them.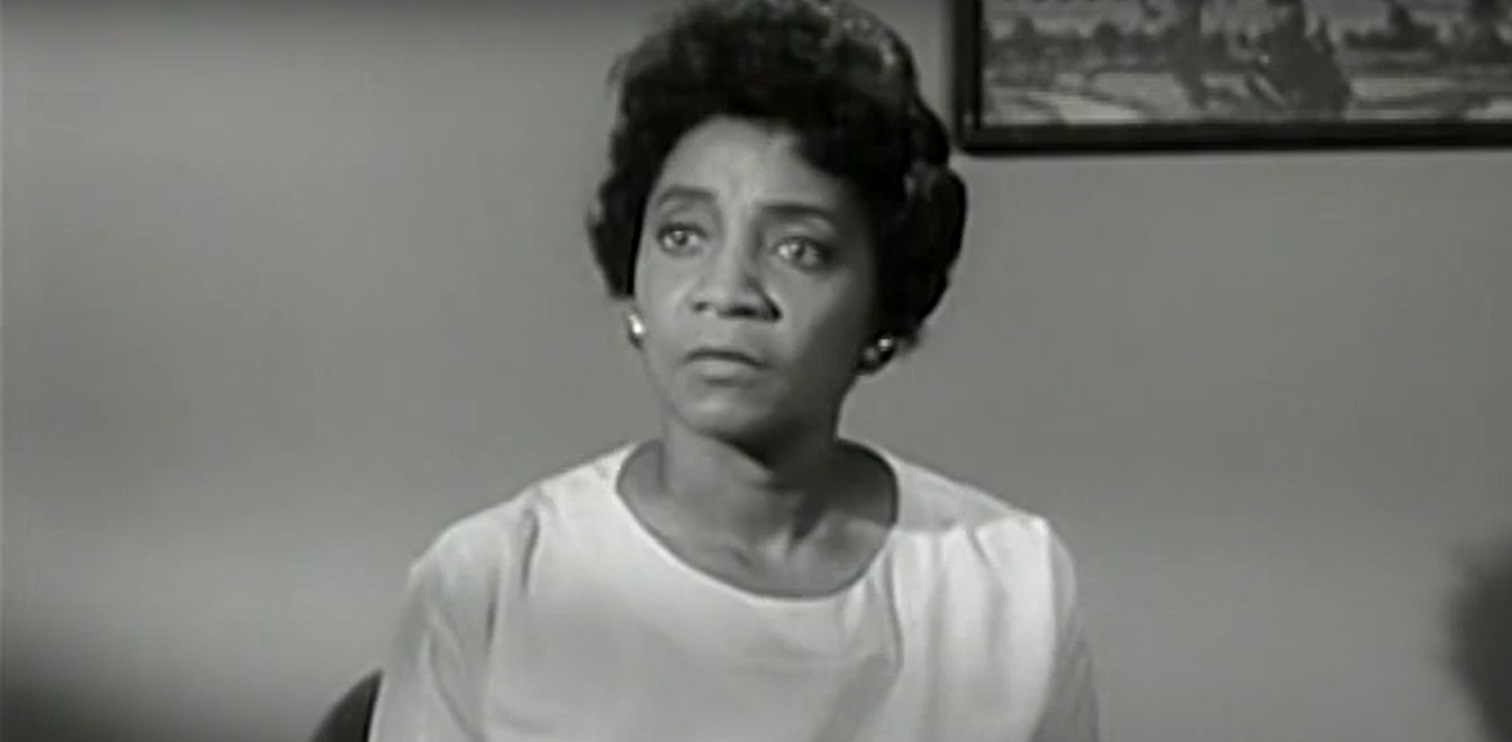 Even now, Myers is probably best remembered for her final role as the old lady with bad vision in My Cousin Vinny (she did a good job and that's a very popular movie, so it makes sense, but still). However, at least the late 1960s into the 1970s did open up some interesting opportunities for some good guest spots by Myers.
Gunsmoke (Mama Olabelle)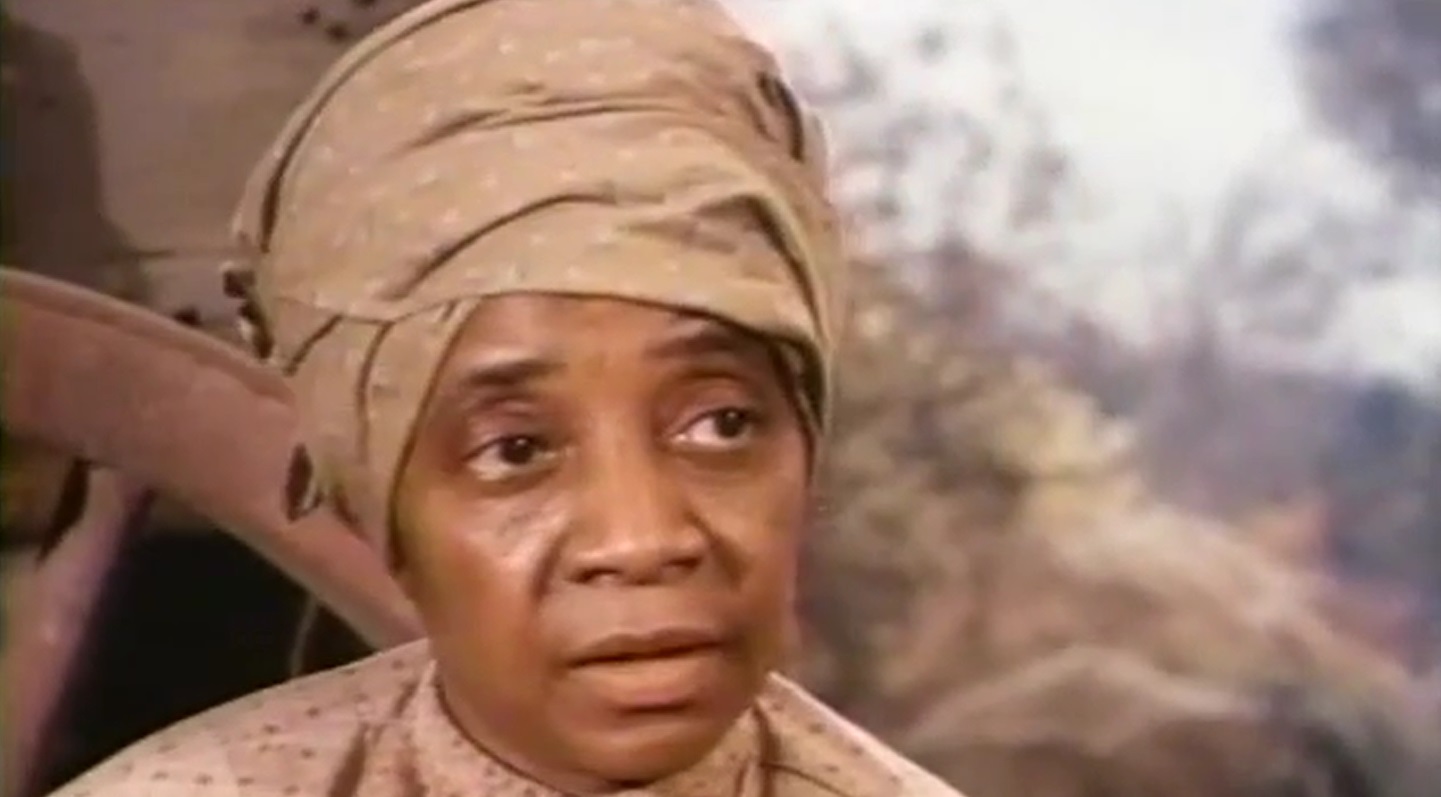 In Gunsmoke Season 14's "The Good Samaritans," the show clearly decided that 1969 was late enough in the show's run for them to finally do a show heavily involving Black characters. So in this episode, Marshal Matt Dillon's life is saved by a group of former slaves, who in turn put themselves in danger by protecting him from the bad guys who shot him. The matriarch of the quasi-family of former slaves is Myers' Mama Olabelle. Now, here's the thing – it's a good episode, but boy, it's just kind of depressing, in a way, that Gunsmoke can say, "Okay, let's do an episode spotlighting Black characters" and basically get their pick of some of the best Black actors available, because that's how limited the options were at the time for these actors. So this episode featured a strong performance of Myers as the kind-hearted Mama Olabelle, but also had Brock Peters, Rex Ingram, Davis Roberts and Lynn Hamilton. I've already done a spotlight on Peters and I'll BE doing spotlights on both Roberts and Hamilton (and I could have easily done one on Ingram, too). It's just kind of crazy how so many great Black actors would bend over backwards to habe minor roles on an actual good show like Gunsmoke.
Sanford and Son (Mrs. Simpson)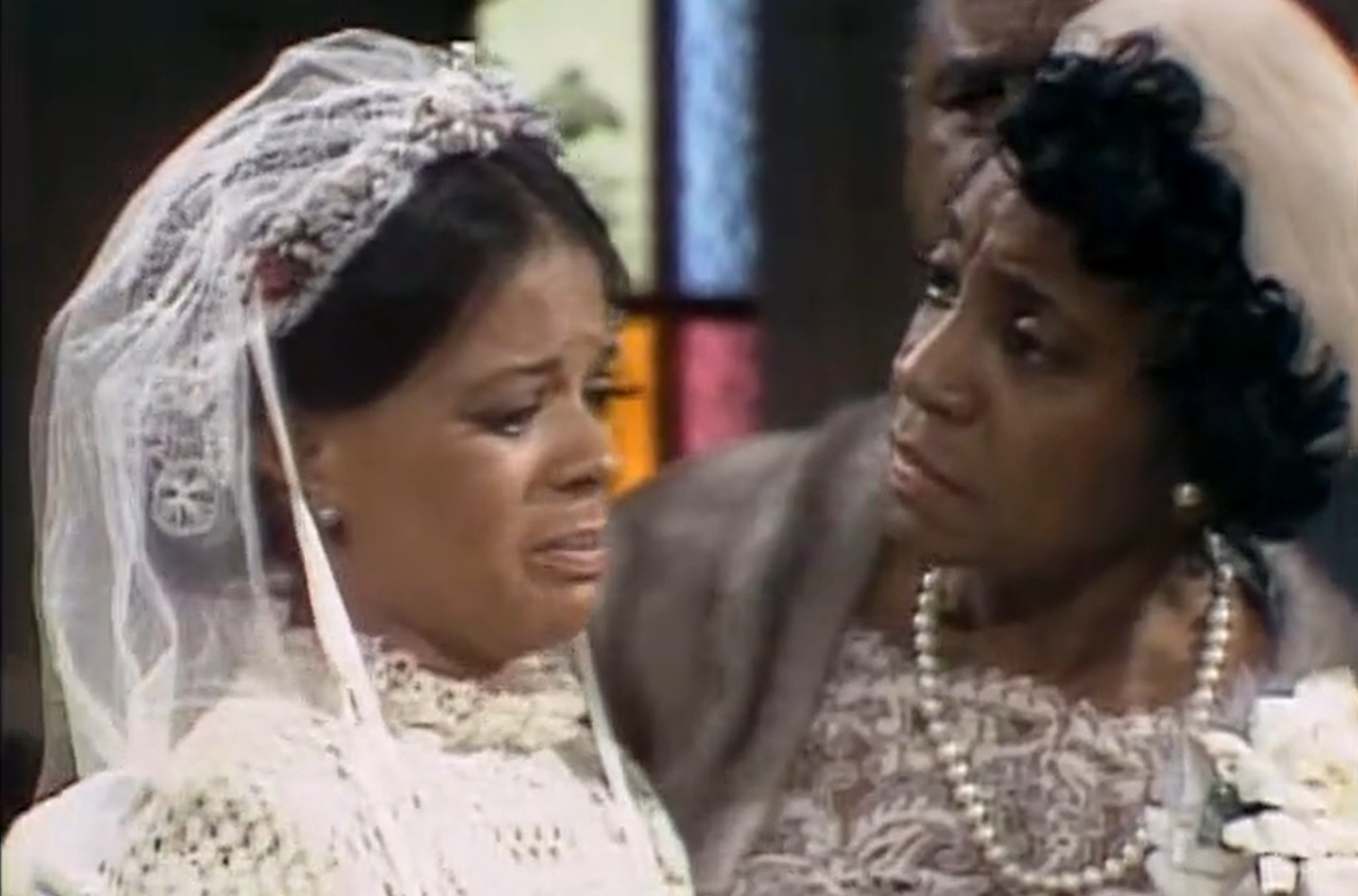 In Sanford and Son Season 1's "Here Comes the Bride, There Goes the Bride," the show makes a BIZARRE choice to adapt a Season 4 episode of the British show Sanford and Son was based on, Steptoe and Son, with the third episode overall, having Lamont Sanford (the titular "Son") getting married in the THIRD EPISODE, but the bride gets cold feet on the altar, and Myers does an excellent job as her very protective mother.
Kolchak: The Night Stalker (Marie Juliette 'Mamalois' Edmonds)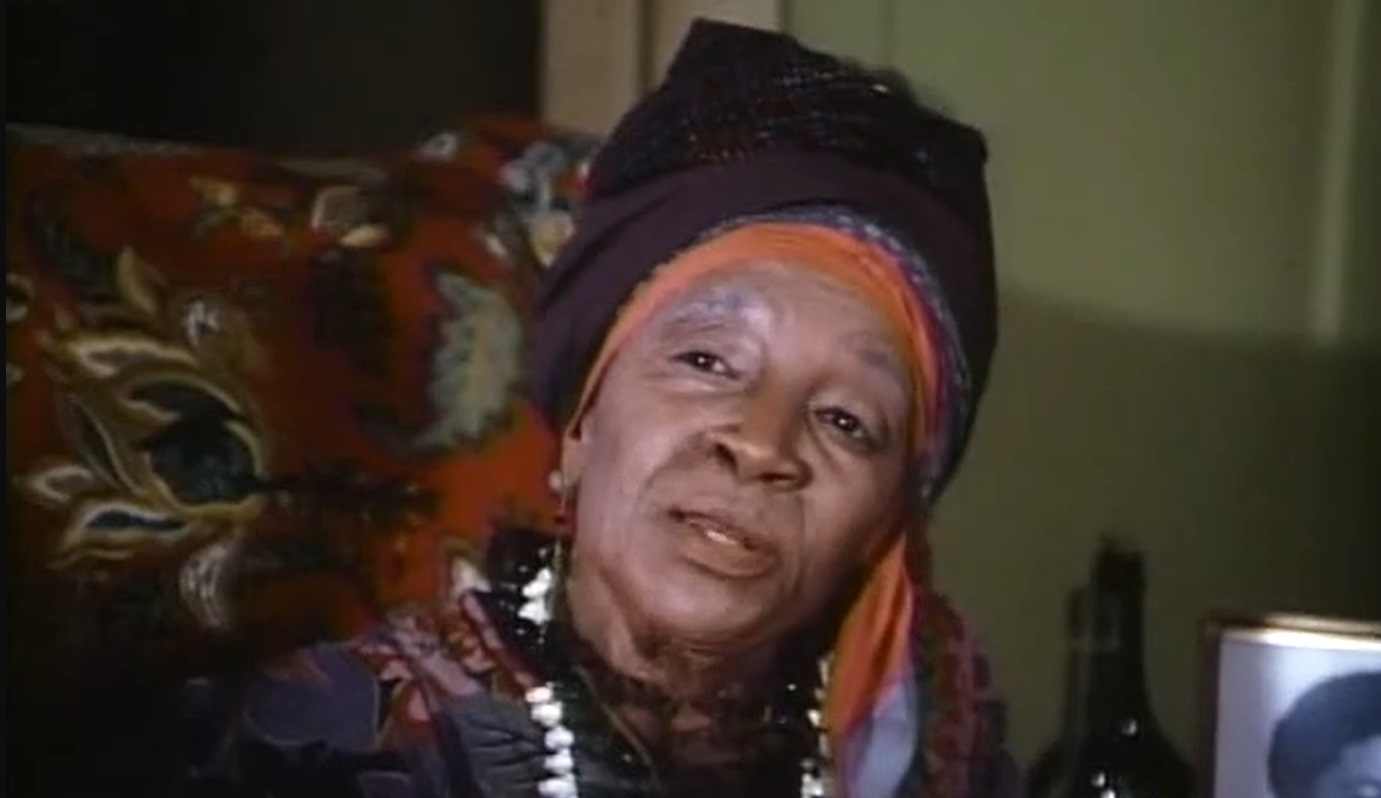 In the second ever episode of Kolchak: The Night Stalker, "The Zombie," Myers plays a woman whose grandson has been killed by the mob, so she used voodoo to bring him back to life as a zombie to kill the people who killed him. All of these voodoo plots on TV shows were fairly offensive, but at the same time, it actually allows Myers to vamp and she could vamp with the best of them, as she banters with Kolchak (when he is investigating the situation). And again, she's not, like, evil, so she casts a very sympathetic light on her character.
All in the Family (Judge Frances MacKenzie)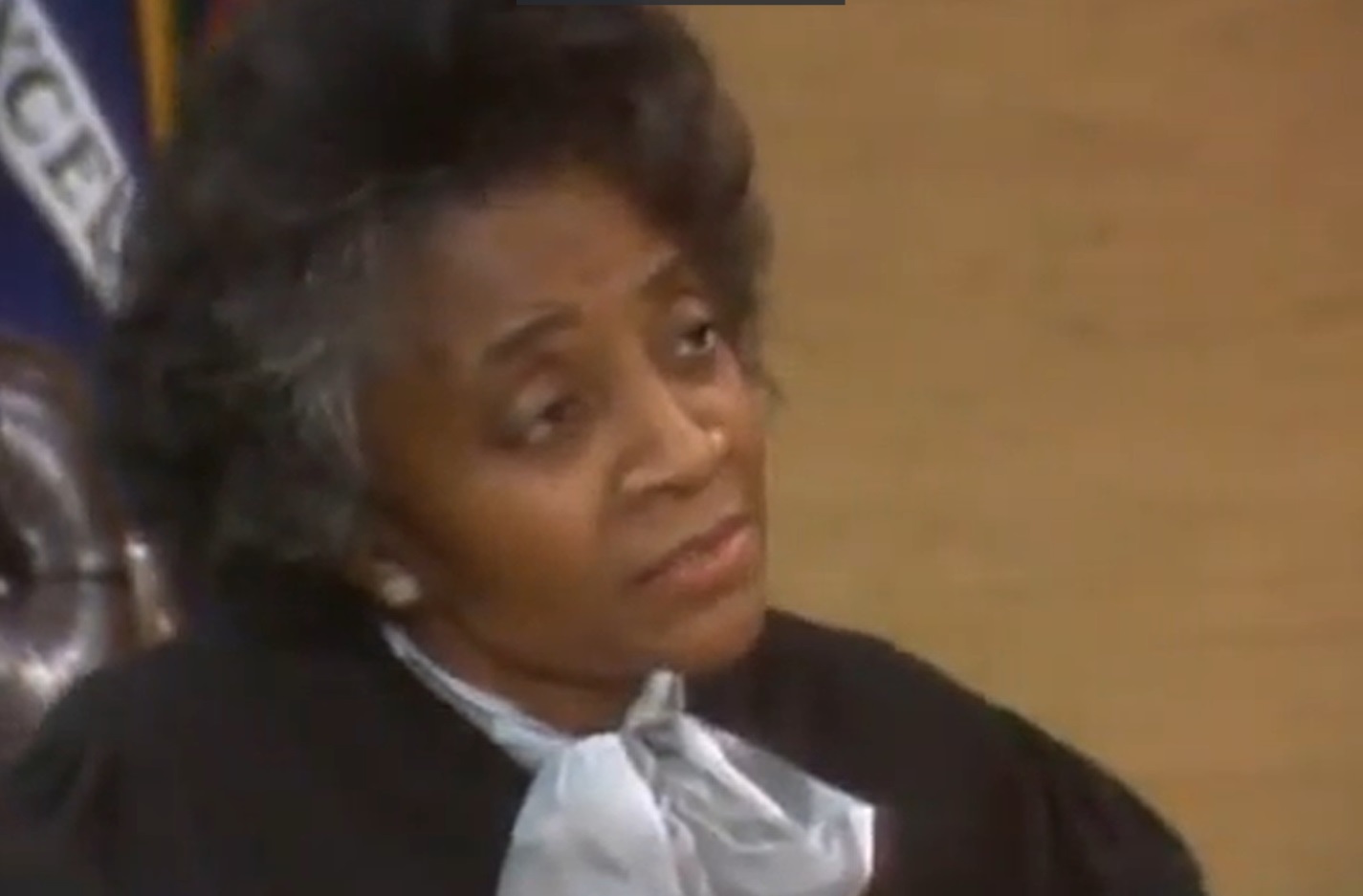 In All in the Family Season 6's "Archie's Civil Rights," Archie is mugged while driving his cab, and while he is injured in the fight, he is able to ward off his attacker using a pepper-spray device. The problem for Archie is that pepper spray devices were not allowed at the time, so Archie is arrested, as well as the mugger. He is shocked when he discovers that the judge in his case is a Black woman, as he assumed "Frances MacKenzie" was going to be an old White Irish or Scottish guy.
In the end, Archie learns that the cops discovered his pepper spray device without a proper warrant, so the case is dismissed. Myers handled Archie's obvious shock at a Black judge hearing his case very well.
Good Times (Lena Anderson)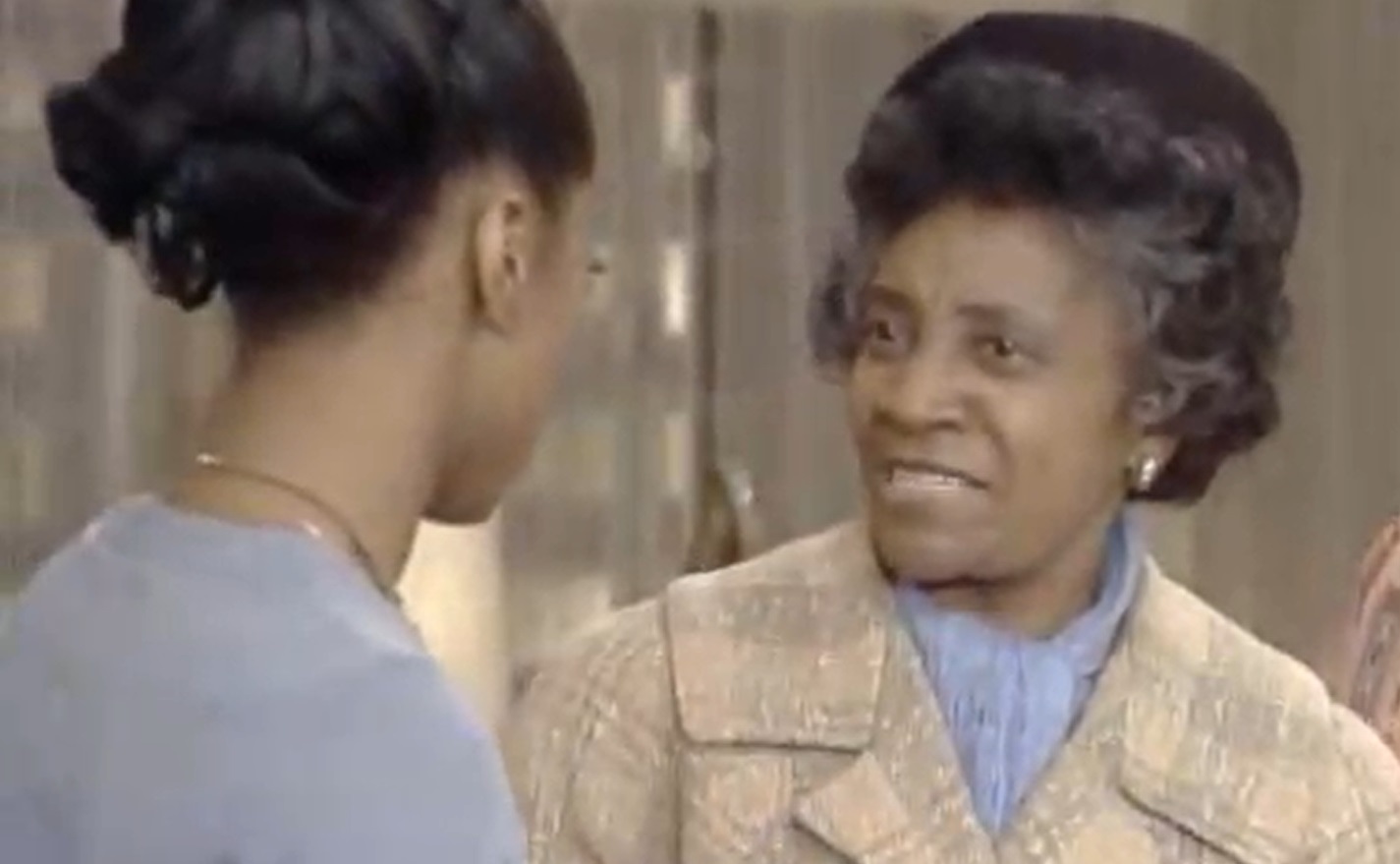 In Good Times Season 4's "Grandpa's Visit," the family's grandfather, Henry Evans (Richard Ward) comes to visit for the first time in a quite a while (which is sort of confusing, because his son, James Evans, died between Seasons 3 and Season 4 following John Amos being fired from the show, and yet it doesn't sound like Henry was able to make it to his son's funeral, but at the same time, he doesn't seem like he DIDN'T make it to his son's funeral in the episode. Just seems like some sloppy continuity there.
In any event, Grandpa Evans shocks the group by introducing his girlfriend, Lena Anderson, who is accompanying him on the trip. There's lots of good stuff about the adjustment to seeing your grandfather date. Myers is great, and she later returned as Evans' wife in a episode further on in the series. This was her best performance of the two, though.
If you folks have any other actors you'd like to suggest for this feature, drop me a line at brian@poprefs.com! I have my 28 for this month, but A. feel free to suggest people for the future and B. maybe you'll suggest someone for this month that I like better than the 20 remaining actors I've already chosen.