Five Great Marlene Clark Guest Appearances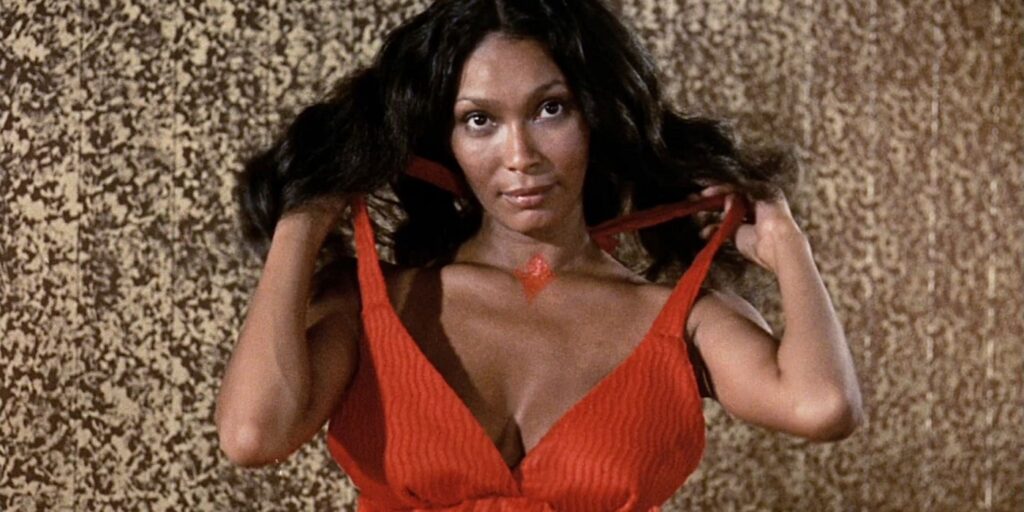 Today, we look at five great guest appearances by Merlene Clark
This is "Following a Star," a new feature where I spotlight five great guest spots by an actor who frequently did/does guest spots on TV series in their careers. It doesn't mean that they've NEVER been regulars on shows, but obviously I'm not looking to spotlight people who are best known for their regular TV roles (like no Jason Alexander or Florence Henderson, for instance).
Since this is Black History Month, I'll specifically spotlight Black character actors this month.
Marlene Clark broke into show business as a fashion model. Her striking looks led to her starting an acting career, appearing in a number of films as basically a gorgeous background player (whose naivete would sometimes be taken advantage of by directors to get her to do topless scenes). She decided to start taking acting classes, and she began to get larger roles, but the films were generally the sort of cult classic stuff that while a select group of people loved it then and a lot more poeple love it now (like Ganja and Hess), they didn't push her career forward that much at the time (as she once joked, she never got to be interviewed at the time because her movies were never released on any sort of schedule where you could do press for them), so she still did a lot of TV guest spots. Eventually, by the 1980s, it was just too hard for her to find acting work (her last few jobs were on notable shows, but as essentially one-line mother gigs), so she retired from acting and became a successful restaurant manager. It's too bad, as she was certainly a standout to watch on both film and the small screen.
The Bill Cosby Show (Vicki Himbrough)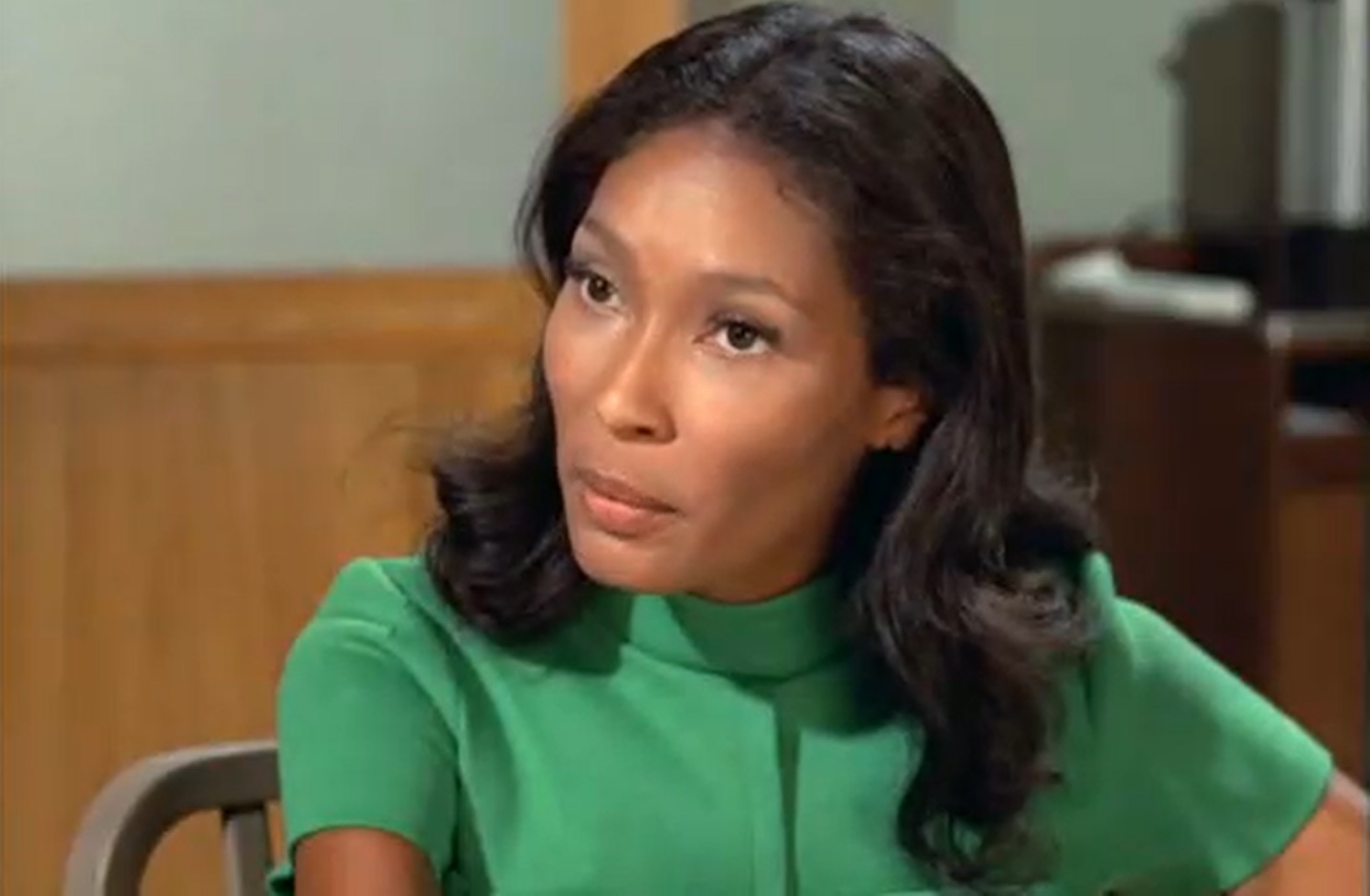 On The Bill Cosby Show Season 1's "How to Play the Game," Clark popped off of the screen as a teacher who tries to get Coach Kincaid (Cosby) to teach a football player who is also her student the meaning of sportsmanship. Kincaid agrees, both to impress the teacher (who he wants to date) but also to avoid losing the player from his team. He has an elaborate plan involving handball, but in the end, he teaches his lesson by losing his cool himself in a handball tournament, leading the student to realize that that was how he had been acting, and vows to avoid acting like that ever again.
Bonanza (Liza Walter)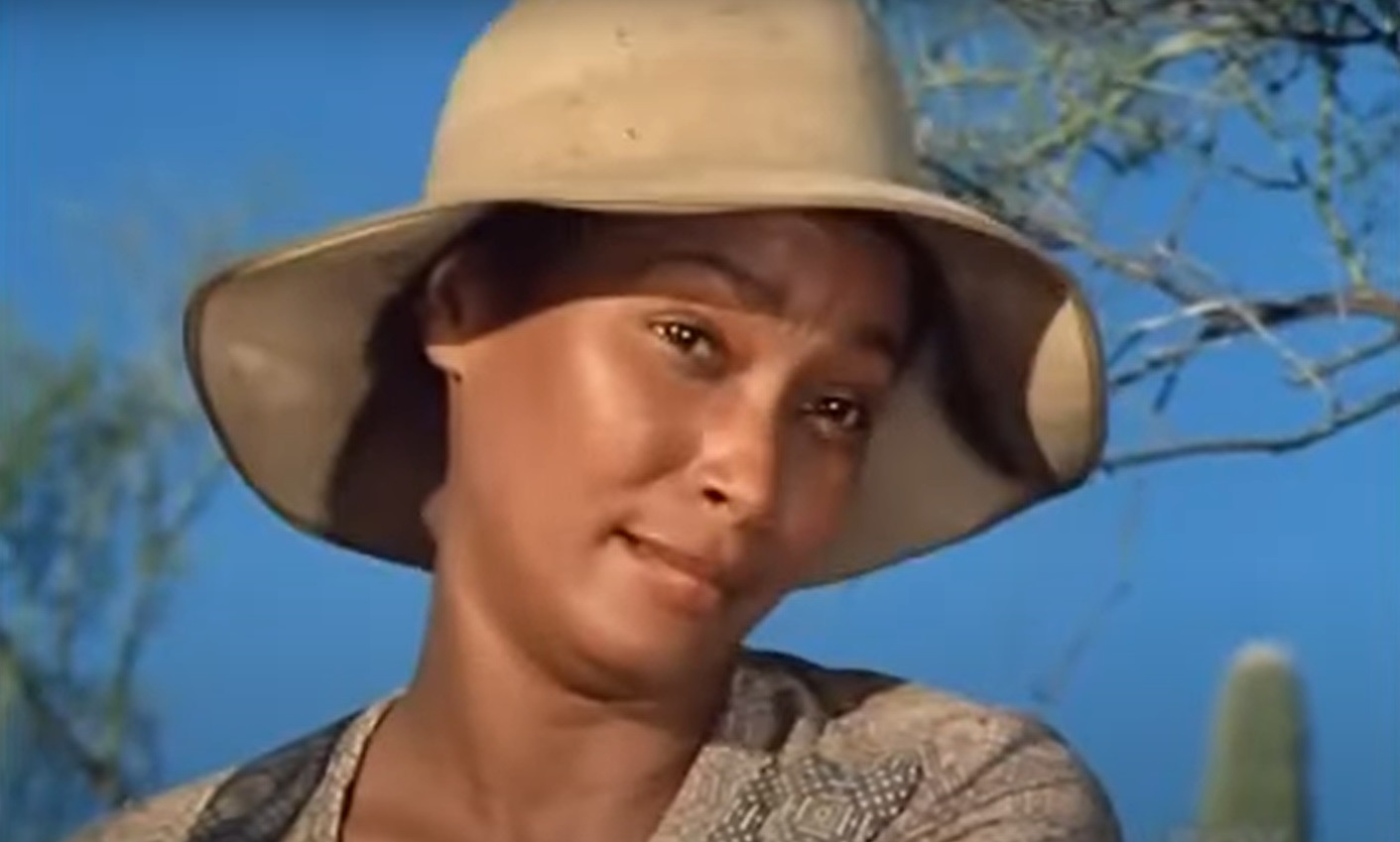 In Bonanza Season 12's "The Desperado," Clark was paired with Lou Gossett Jr. as a couple who refused to sell their farm to a White man. He decided to drive them out, and in the process, inadvertently killed their son. The next time he came causing problems, they killed him. Knowing that they were going to be killed for killing a White man, they went on the run and decided to kidnap Hoss Cartwright to ransom him off.
Of course, Hoss eventually got through to the two of them and in the end, Gossett's character knocks his wife out and allows Hoss to take her to safety while he dies in a gunfight with the posse sent to kill him. However, in the end, she's being escorted back home with the posse, so…uhmm…is she still going to hang? Did Hoss really do nothing here? I mean, it's not an unreasonable take on how unfair things were back in the 19th century, but it's still a fairly bleak ending, right? In any event, Clark and Gossett are both outstanding.
McCloud (Sabrina Crawford)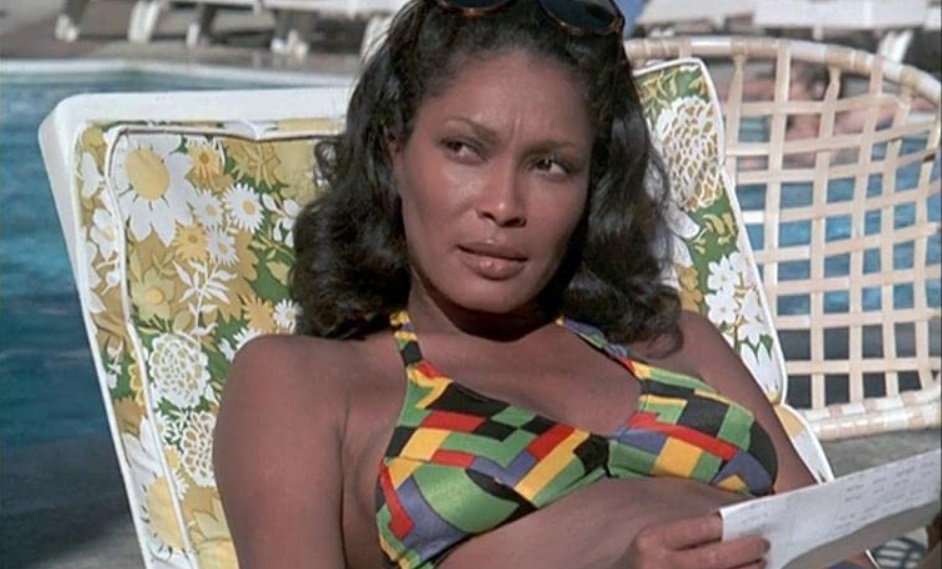 In McCloud Season 3's "The Barefoot Stewardess Caper," Clark gets a surprising amount of characterization as being part of a group of flight attendants who were stealing jewels in Europe and then flying them back to the States smuggling them in their bags. Sabrina and her boyfriend conspired to skim a little bit off of the top, but when it is discovered, her boyfriend is murdered and his casket is used to smuggle in the remaining jewels, and she is forced to get the jewels from his casket during the funeral. Dark. Naturally, though, McCloud (Dennis Weaver) is on to them the whole way.
Sanford and Son (Janet Lawson)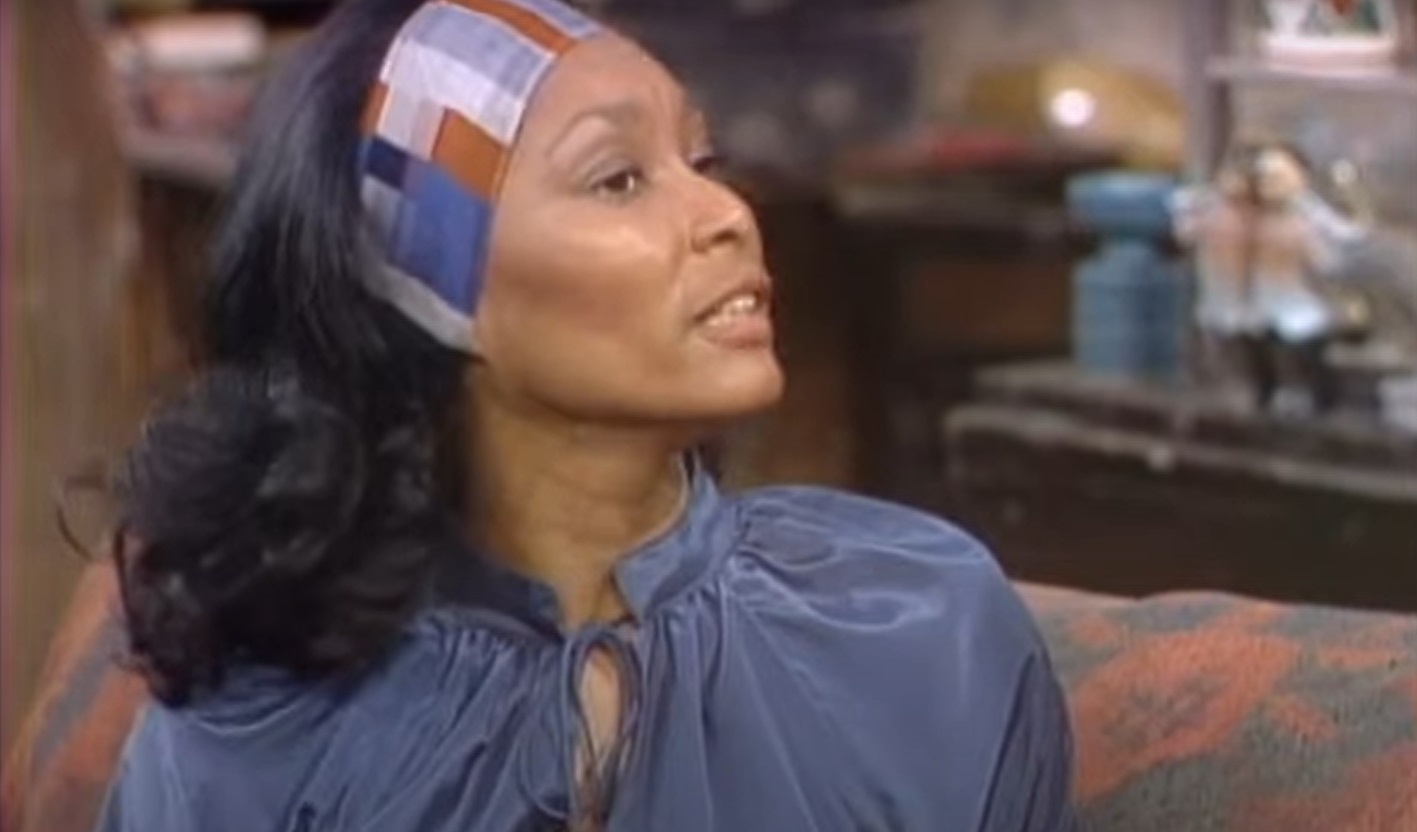 In Sanford and Son's Season 5, we meet Janet Lawson, Lamont Sanford (Demond Wilson)'s new girlfriend. She's a divorced woman with a child, and Clark gives her this sense of force that allows her to stand right up with Fred Sanford (Redd Fox) in their scenes. They get engaged in Season 6, but she and Lamont eventually decide to split later that season.
The Richard Pryor Show (Avenging farmer's wife)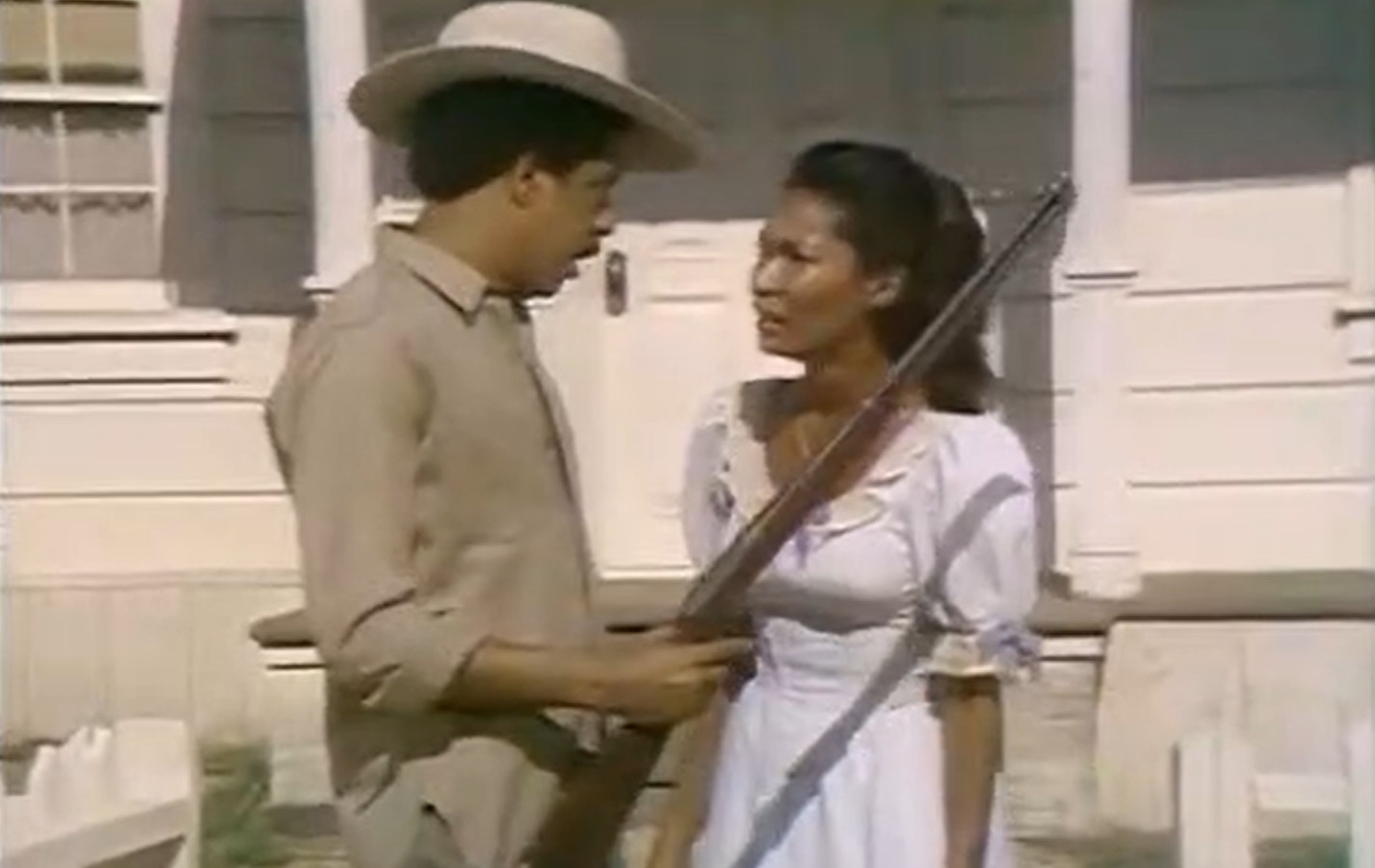 One of the most shocking failures in TV history was The Richard Pryor Show, a primetime series in the late 1970s starring Richard Pryor and some of the best young comedic talent of the era, including Robin Williams (!!!!), Marsha Warfield, Sandra Bernhard, and established Black comedic talent like Paul Mooney, Tim Reid and John Witherspoon.
At the end of the day, the problem was that NBC probably shouldn't have tried to use it to take down ABC's hit Tuesday night sitcoms, as the power of the Fonz and Laverne and Shirley was still too much for the controversial sketch show. Only four episodes were produced. In the final episode, Clark had a great sketch as the wife of a farmer who goes to take on some desperados who have been plaguing their area. She pleads with him not to go, and in the end, he agrees, she really IS the better shot between the two of them, so he hands her the rifle and she goes off to kill the bad guys.
If you folks have any other actors you'd like to suggest for this feature, drop me a line at brian@poprefs.com! I have my 28 for this month, but A. feel free to suggest people for the future and B. maybe you'll suggest someone for this month that I like better than the 18 remaining actors I've already chosen.