Fun Kanye West/Taylor Swift Easter Egg on Saturday Night Live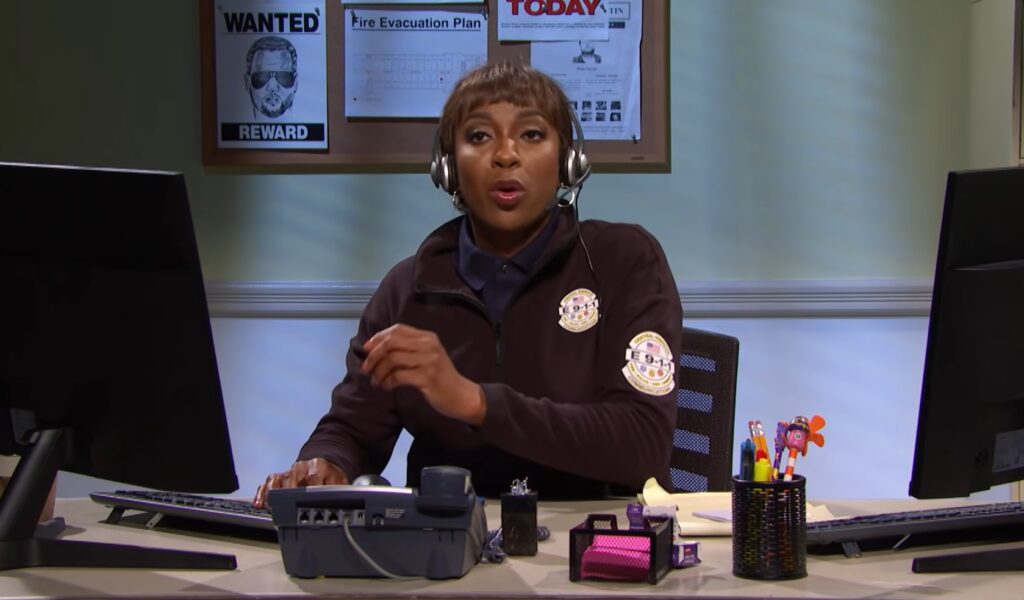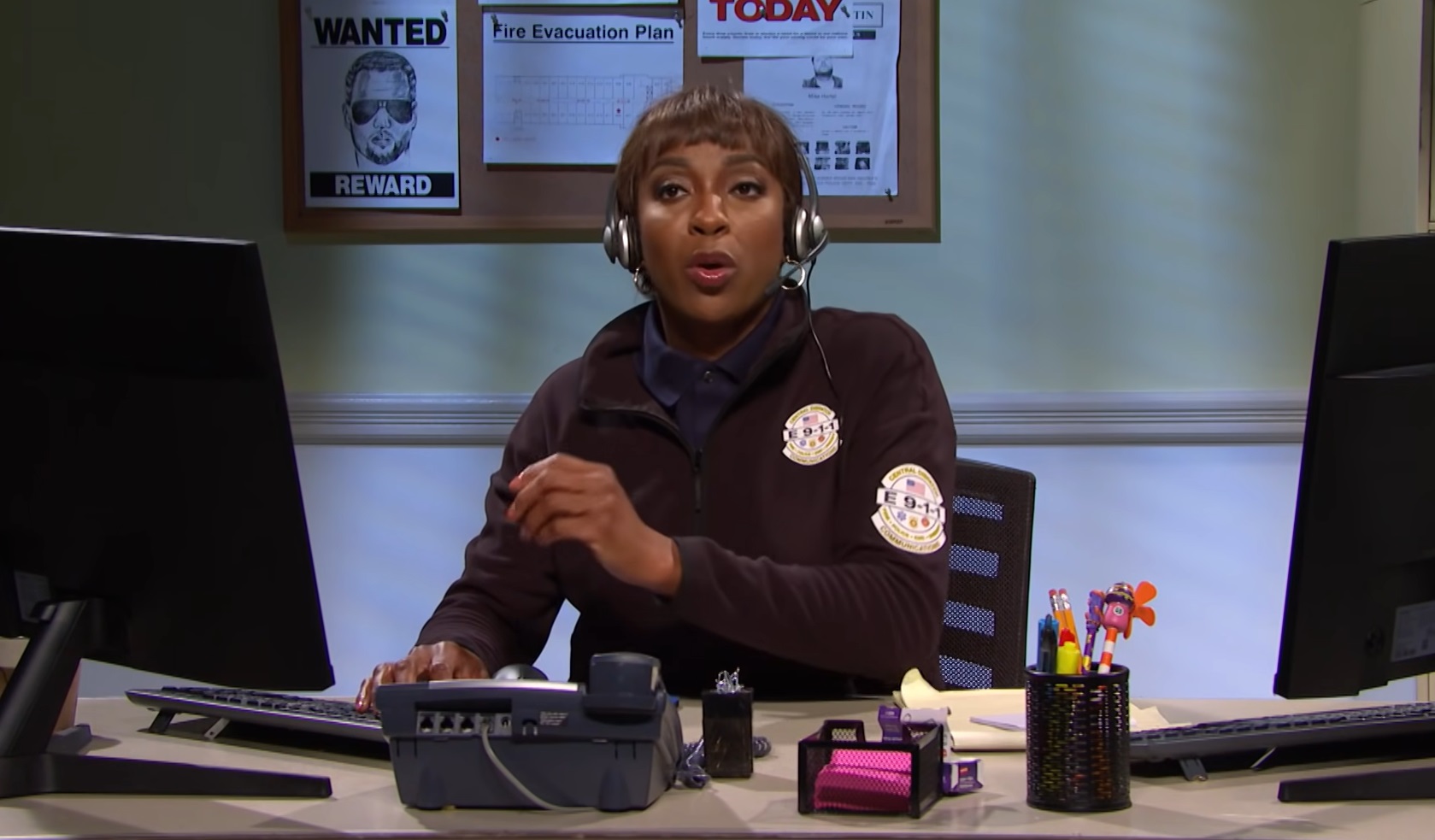 Today, we look at a cute Easter Egg in the most recent episode of Saturday Night Live.
In Pop Culture Easter Eggs, I share with you pop culture "easter eggs." An easter egg is a joke/visual gag/homage/in-joke that is hidden in works that you are meant to find (just like an easter egg). They range from the not-so-obscure to the really obscure. So come check 'em all out and enjoy!
I was watching Saturday's episode of Saturday Night Live (the one hosted by Simu Liu) and I was shocked by what I thought was a very cool Easter Egg and after checking the earlier video, it really WAS what I thought it was (I looked online to see if anyone else noticed it and I saw that a woman named Claire also mentioned it on Twitter. Wanted to give Claire a shoutout as she wrote about this earlier. She only noticed it today, too, which is funny).
There was a sketch about old people at a college professors party calling 911 because they are not used to how good the current marijuana is…
During the sketch, we can see a Wanted poster on the back of the 911 operator's desk…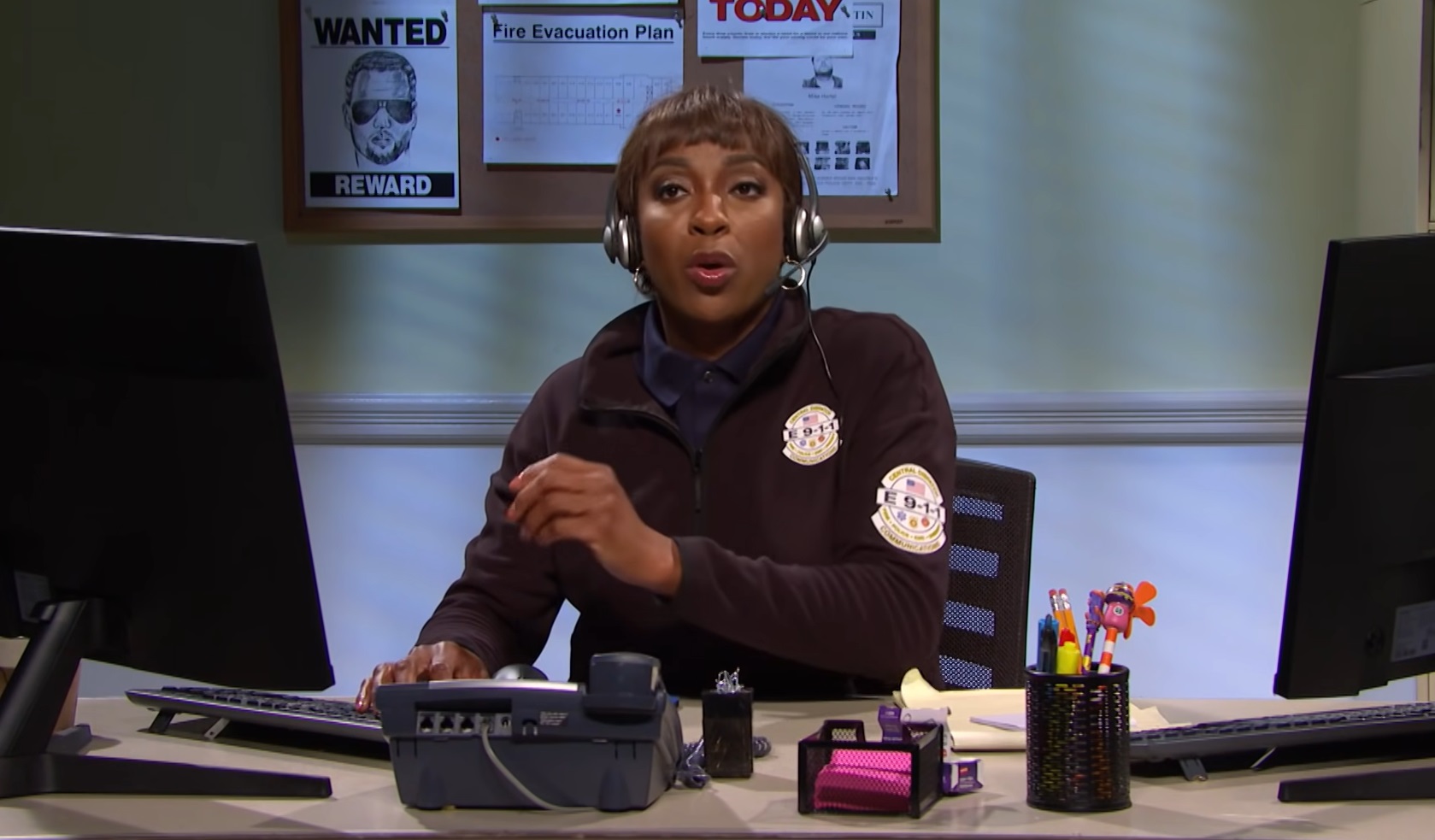 Just last week, Taylor Swift was the musical guest, where she did a striking version of the current #1 song in the country, "All Too Well"…
Well, Swift was the host way back in November 2009 and she did a song, the "Monologue Song"…
And one of the bits was referencing the then-recent incident when Kanye West ran on to the stage at the MTV VMAs to interrupt Swift's acceptance speech to explain that Beyonce should have won the award. Swift jokes in her song that she won't be talking about Kanye that night because there's security on the stage and then Bill Hader and Jason Sudeikis come out as security guards with a police sketch of Kanye West saying to look out for this man and, sure enough, it's the same drawing from the recent sketch!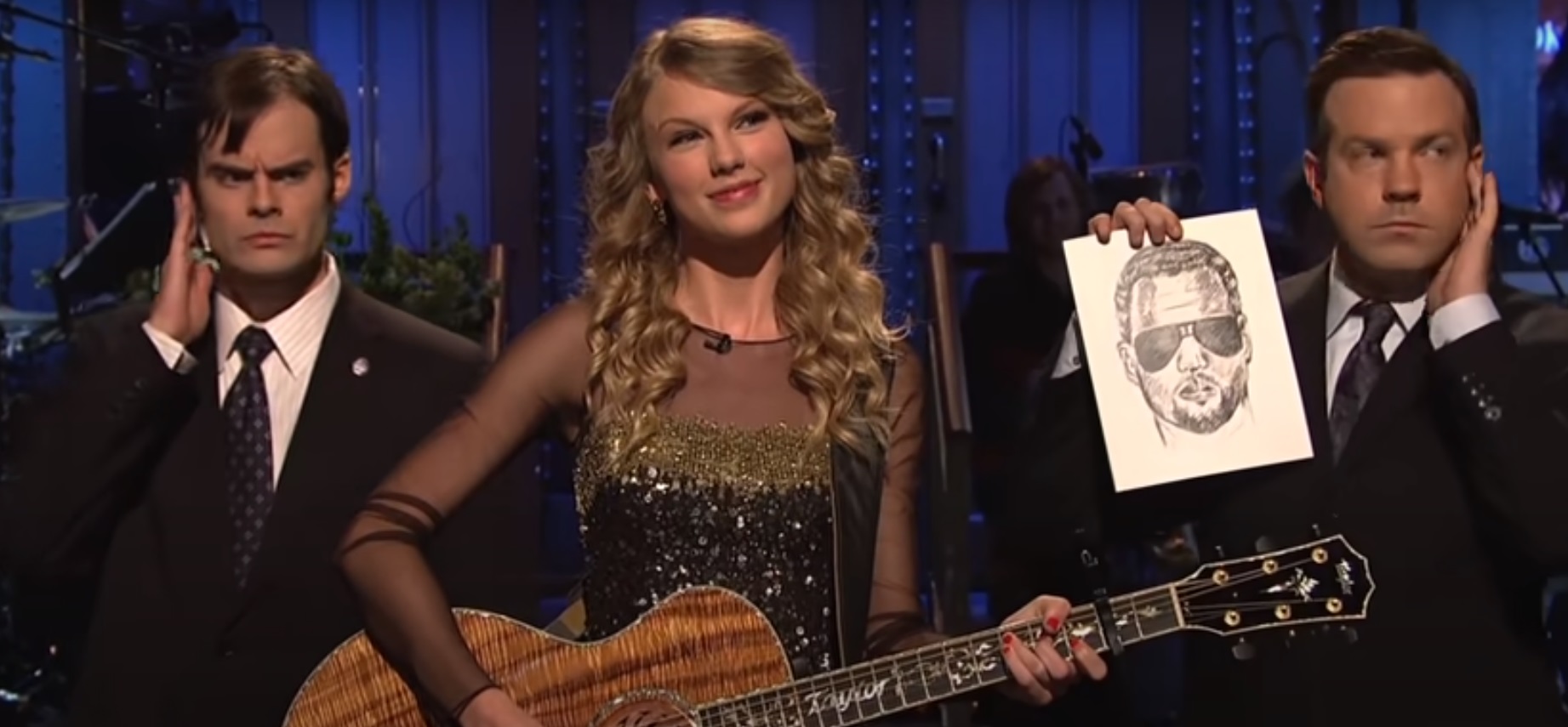 Very cute.
Another shout out to Claire! I notice it independently of her, but she posted about it first, so you rock, Claire!
If you have suggestions for a future Pop Culture Easter Eggs, feel free to drop me a line at brian@popculturereferences.com.