George's Villain Reveal on The Practice Was a Terrible Idea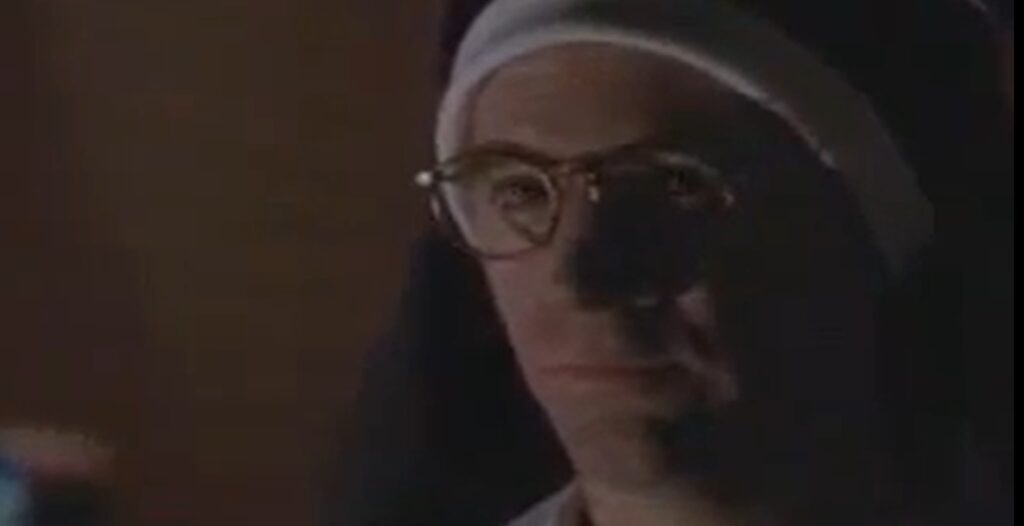 Today, I explain why George Vogelman being revealed as a murderer on The Practice was such a bad idea.
In Remember to Forget, we spotlight pop culture stories that I wish I could forget, but I can't, so I instead share them with you all, so you're stuck in the same boat as me!
July will be a month not to remember, as it is Remember to Forget Month!
The Practice was the first series released from a big new deal writer/producer David E. Kelley signed with Fox Television to do shows for ABC and Fox. It was an instant critical success, as the former Emmy Award-winning writer of L.A. Law did a great job tackling a legal drama again, only this time a more grounded look at the practice of law (as opposed to the high-powered swanky McKenzie Brackman in L.A. Law).
The show initially was about Donnell and Associates, a "down in the trenches" law firm that specialized in criminal law. If you were a drug dealer or a prostitute, Donnell and Associates was your firm ("Reasonable doubt for a reasonable fee"). However, Bobby Donnell (Dylan McDermott) was such a talented criminal lawyer that the firm began to get higher and higher profile criminal cases (which, in turn, showed how good his associate, Eugene Young, played by Steve Harris, was as as a criminal lawyer, as well), while new associate, Lindsay Dole (Kelli Williams), was such a good civil litigator that now the firm was getting high profile corporate cases. So the show quickly evolved into just a show about a skilled defense firm taking on interesting cases each week (usually two cases running concurrently).
One of the standout characters was Camryn Manheim another of the firm's long term associates, Ellenor Frutt. The show would also often have plotlines based on the personal lives of the lawyers (Bobby started dating Helen Gamble, played by Lara Flynn Boyle, who was Lindsay's best friend, but also a District Attorney. That relationship naturally didn't last, and then Bobby began dating, and ultimately marrying, Lindsay), and early on, Ellenor had an interesting plot where she tried dating in the classified ads. She corresponded with a guy named George Vogelman, and they met up for coffee, but Ellenor was disappointed that George (Michael Monks) was a bit of a dorky looking guy. So she basically ghosted him.
George then sued her for false advertising, saying that in her ad, she mentioned the looks didn't matter, but obviously they did. Ellenor got George to drop the case after apologizing, and they became friends. In Season 3, George shows up at the firm with a woman's head in his medical bag. He says it was a woman he had a one-night stand with, and he woke up the next day, she was murdered and someone had put her head in his bag. The firm vigorously defended George, even accusing the dead woman's brother of murdering his sister after he agreed to testify for the defense to note that his sister would often meet men over the internet. After all of the evidence was entered, and the jury began deliberating, George and Ellenor have a tender moment together when he tells her that up until now, he always had a motive to lie to her about whether he did it, as Ellenor was so motivated to help him because she believed he was innocent, but now that the jury was deliberating, it didn't matter what he would tell her. She agreed that that was true, and he then told her that the truth is, he DIDN'T do it, she WAS right to believe in him. It's a great scene.
George is acquitted of the murder (which kicked off a long arc where the firm is sued for accusing the brother of murdering the sister). At the end of the season, someone dressed in a nun's habit stabs Lindsay (she survived). In the last scene of Season 3, we see George walking down the street dressed as a nun.
So…yeah, George WAS a serial killer. He tries to kill Ellenor early in Season 4, but Helen (who had recently become roommates with Ellenor, as Lindsay had moved in with Bobby) shot him dead.
It's such a messed up plotline. It undermines the awesome moment between George and Ellenor. It makes the firm look like morons. It makes the whole plotline where they're sued for accusing the brother also tainted, as part of what makes that arc work is that George DIDN'T do the murder. How would anyone take the firm seriously after this? And yet, in the worst part of the story, there were no repercussions! Ellenor goes into a funk in Season 4, but not really THAT much of a funk. It was really just a momentary shock value of seeing George in the nun's habit at the end of the season. Just a cheap twist that didn't help the show at all.
If anyone else has an idea for a Remember to Forget, drop me a line a brian@poprefs.com