Lady Gaga Continues Her Extremely Graceful Way With Older Celebrities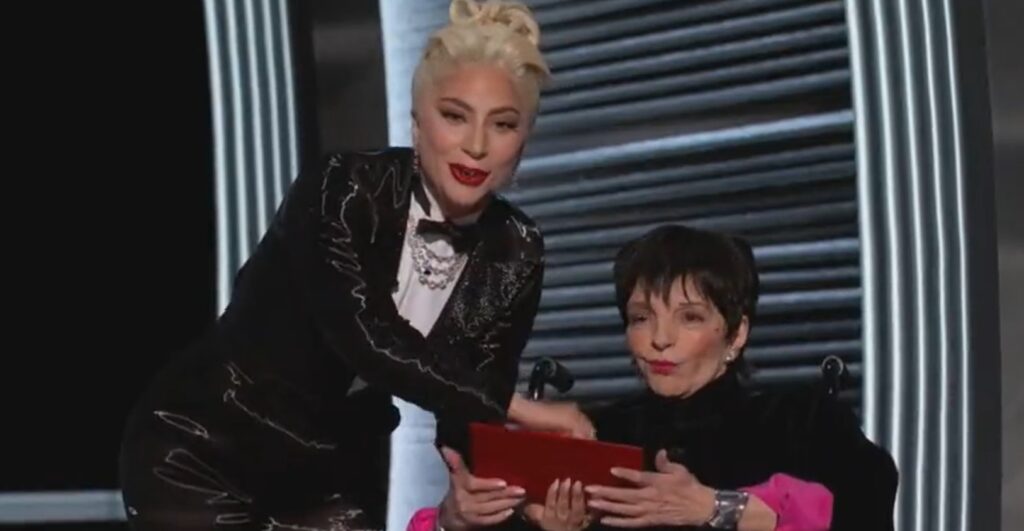 Today, we look at how Lady Gaga has absolutely excelled at dealing with older celebrities.
Knowledge Waits is a feature where I just share some bit of pop culture history that interests me that doesn't quite fit into the other features.
The Oscars will obviously be remembered more for Will Smith slapping Chris Rock, but the final award of the night was also memorable in a sort of unfortunate sense. In a celebration of the 50th anniversary of the film version of Cabaret (the show had been doing presenters based on film anniversaries all night long), Liza Minnelli, who won Best Actress for Cabaret, presented Best Picture with Lady Gaga, who had famously been snubbed for a Best Actress nomination this year for The House of Gucci.
Minnelli was in a wheelchair and obviously was a bit out of sorts, and Gaga gracefully kept Minnelli on track while the Oscar producers seemed to have just thrown the older star to the wolves (I suspect that Minnelli did well at rehearsals and so they didn't even bother to check to see if she would do the same later at night).
It was an unfortunate situation, but Gaga handled it beautifully.
This should not be a surprise, seeing how well she worked with Tony Bennett recently, despite Bennett dealing with Alzheimer's disease…
And it isn't just for people that Gaga adores like Minnelli or has worked with a number of times over the years (and is thus like a family member by this point) like Bennett. Look at her interactions with EastEnders star June Brown back in 2013, when Brown (86 years old at the time) came on to the show with a dress that was very ill-fitting for her…
Adorable.
Gaga is a real one.