What's the Last Movie Plot Twist That Impressed You?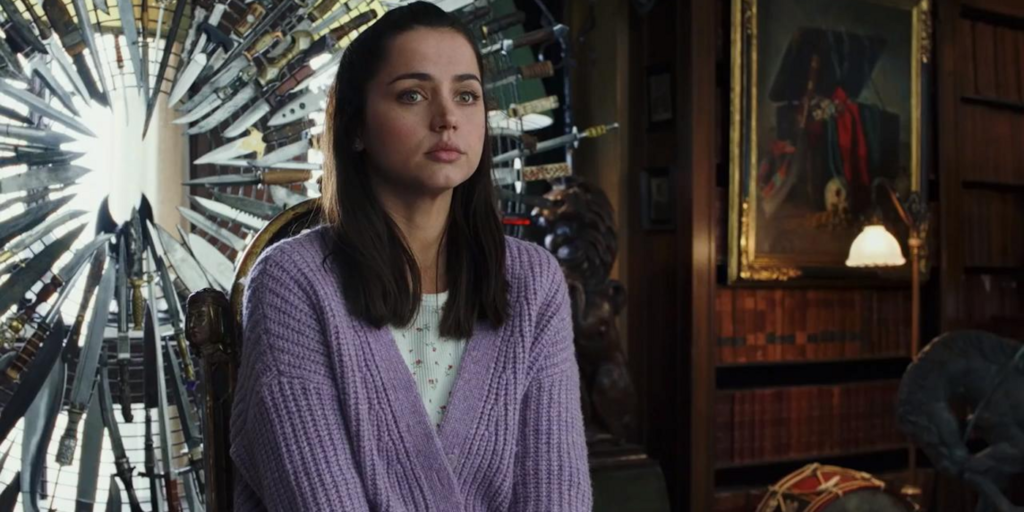 Today, I ask you folks to name your picks for the last movie plot twist that you saw that impressed you.
Pop Culture Theme Time is a feature where I put a question to you to see what you think about a particular theme. I might later revisit the theme for a future Drawing Crazy Patterns or Top Five.
SPOILER WARNING AHEAD AS THIS WHOLE THING IS ALL ABOUT SPOILERS!
Plot twists are obviously a major part of motion picture history, but the problem is that it has become SUCH a big part that films sort of OVERDO it nowadays. Films are filled with twists after twists after twists and rarely are the films written well enough for the twists to land. In addition, even if a twist works, it sometimes comes in a film where the twists are basically the POINT of the film and thus it is even harder to impress you.
So what I'm looking for now is the most recent movie that you've seen with a plot twist that impressed you.
I'm going with 2019's Knives Out, which IS one of those films that is intentionally filled with twists, but Rian Johnson is a talented writer, so his twists worked. One of the twists that worked the best is the reveal that Marta Cabrera, who thinks that she accidentally gave the wrong medicine to her rich patient, Harlan Thrombey, that would have killed him had he not then killed himself to try to make it look like he committed suicide rather than being killed by her. Thrombey's evil grandson, Ransom, switched the labels on the medicines, trying to kill his grandfather and frame Marta. However, as it turned out, she was such an experienced nurse that she ignored the switched label and gave Thrombey the right medicine all along, she just THOUGHT it was the wrong medicine, as did he, so while it is sad that he killed himself for no reason, it is nice to know that she wasn't ultimately responsible for his death, which she had believed for the whole film.
Clever stuff.
What is your pick?
Feel free to suggest other topics for future Pop Culture Theme Times to me at brian@popculturereferences.com.