What's the Best Movie Closing Credits Song?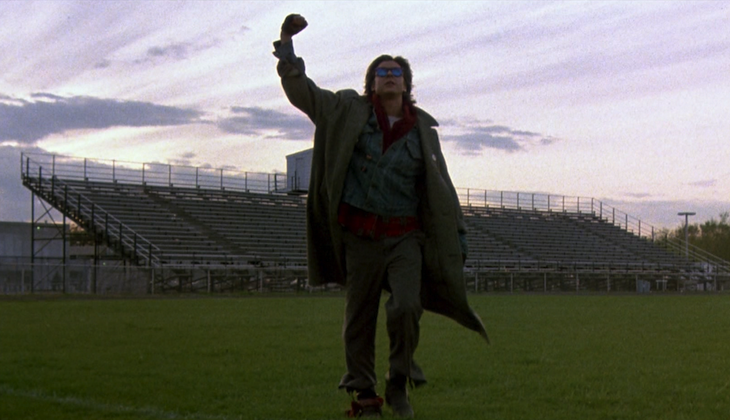 Today, I ask you folks to name your picks for the best closing song in a movie.
Pop Culture Theme Time is a feature where I put a question to you to see what you think about a particular theme. I might later revisit the theme for a future Drawing Crazy Patterns or Top Five.
This time around, I'm looking to see what your pick is for the best movie closing credits song, the song that plays at the end of the movie heading into the credits (not songs that only play when the credits are running, I mean songs that are going while the movie is still playing, so leading into the credits. Just making sure I'm not confusing anyone with the terminology). It doesn't have to be a song written for the movie.
Some famous examples includes Simple Minds' "Don't You (Forget About Me)" at the end of The Breakfast Club
Simon and Garkfunkel's "Sounds of Silence" at the end of The Graduate
Orchestral Manoeuvres in the Dark's "If You Leave" at the end of Pretty in Pink
and The Sons of The Pioneers' "The Searchers from The Searchers
What is your pick?
Feel free to suggest other topics for future Pop Culture Theme Times to me at brian@popculturereferences.com.