Red Buttons Almost Starred in a 'Ripped From the Headlines' Spinoff From…227?!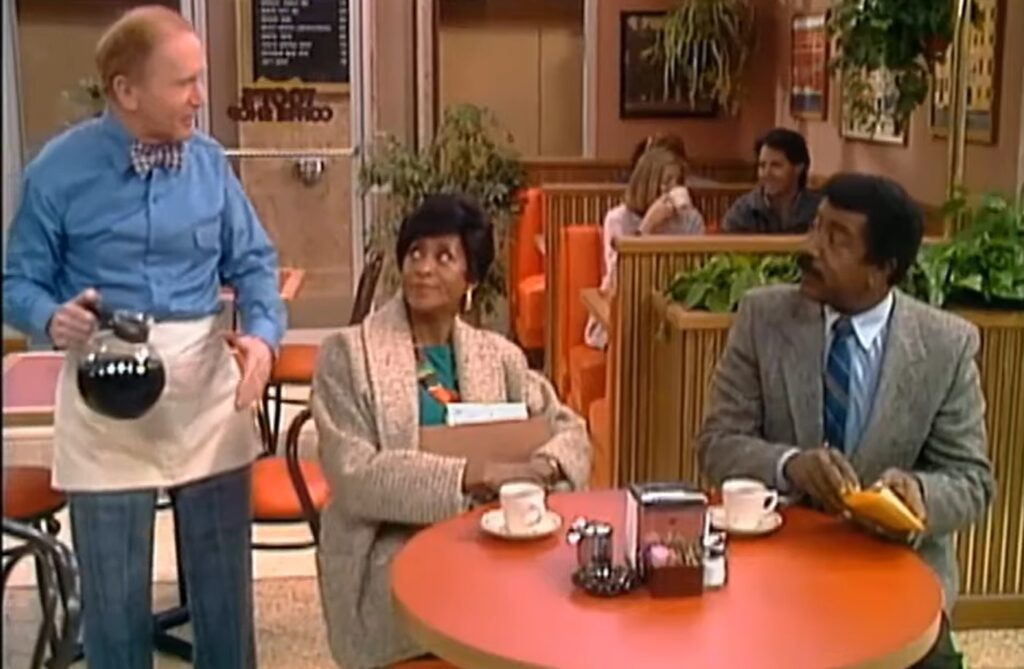 Today, we look at how comedy legend Red Buttons almost starred in an extremely unusual TV sitcom built around being topical that somehow would have spun out of 227, of all shows.
This is Back Door Blues, a feature about "backdoor pilots." Backdoor pilots are episodes of regular TV series that are intended to also work as pilots for a new series. Sometimes these pilots get picked up, but a lot of times they did not get picked up. I'll spotlight examples of both successful and failed backdoor pilots.
CONCEPT: Unnamed diner sitcom, about a diner on the ground floor of an IRS office building, which would be taped just a day before airing so that the references would all be ripped from the current headlines.
SERIES IT AIRED ON 227
227 was a charming family sitcom initially centered around Marla Gibbs in her first role after The Jeffersons ended. It was about a predominantly Black apartment building in Washington D.C. and the lives and goings-on of the various residents there, led by Gibbs' Mary, who was sort of the central gossip of the building (another main gossip was her frenemy, Sandra, played by Jackée Harry, who became a breakout star of the show). The brilliant Regina King got her big break as Mary's daughter on the show, Brenda, while Hal Williams played Mary's husband, Lester, who owned his own construction company.
A show like 227 isn't really the sort of show that you would think would try to spin off a sitcom starring Red Buttons, the legendary comedy performer from the Golden Age of television who was known for his diminutive size and quick wit (and excellent acting skills, as he won an Oscar for Best Supporting Actor for 1957's Sayonara), and that's with good reason, as this really wasn't a case of Buttons specifically spinning OUT of 227 and more a case of a 227 producer having an idea for a sitcom and getting both his bosses as Columbia/Embassy (the production studio of 227) and NBC to allow for this experimental episode that just happened to air as an episode of 227 because they had to try the idea out SOMEwhere.
You see, veteran TV writer and producer Ron Bloomberg came up with a concept for a sitcom that would tape the day before it aired, so that it could be peppered in with references to current issues. The setting of a diner was used to show the regulars at the diner chatting about actual current events while they were still, you know, CURRENT.
Buttons played Toots, the owner of a diner at the ground floor of an IRS office building. The great Ron Glass, of Barney Miller fame, was an IRS agent, David Leisure was a slimy stockbroker, Rick Ducommun was a pharmacist and James Lashly rounded out the regulars at the diner. Think Cheers, only at a diner (Louise Troy played Buttons' wife and co-owner of the diner).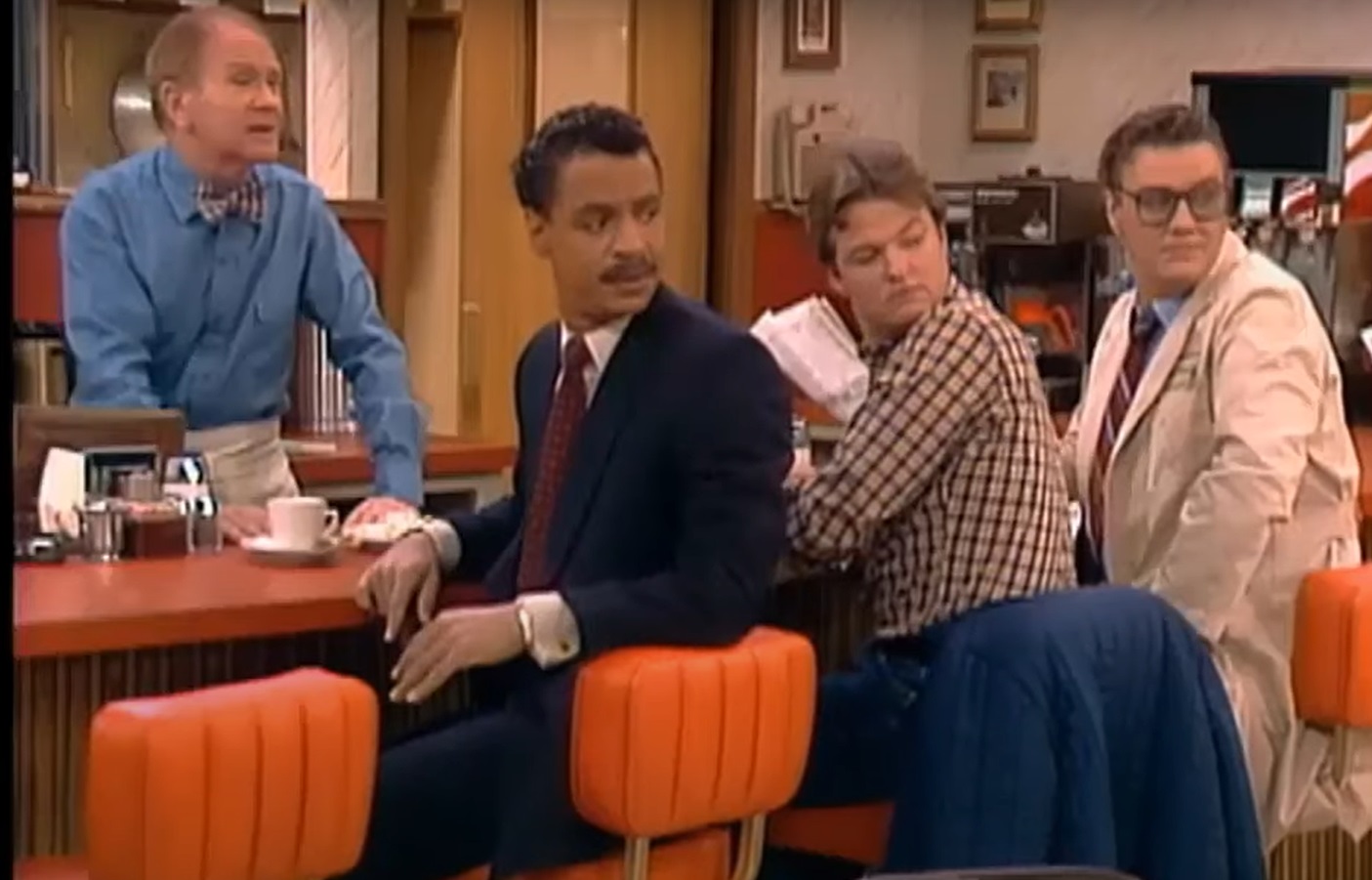 The episode tied into 227 by having Lester and Mary stopping by to get a cup of coffee before having a meeting with the IRS. Mary gets into a fight with Glass' character, not knowing that he is the agent they are dealing with. Luckily, Sandra had a date with the guy, and she vouched for Mary, so things were left settled by the end.
DID THE PILOT GO TO SERIES? No.
SHOULD IT HAVE? The premise was clever, so I think it could have worked. Gary Lieberthal, of Columbia/Embassy, spoke well of the idea at the time, noting, "We want to enliven the characters in a greater sense. It's something that's spontaneous, exciting . . . something that will have the energy of a Broadway play. But if there's an angle to this whole thing, it's about supporting someone with a vision. Ron Bloomberg has that vision." Sadly, that vision didn't translate into a sitcom. It's a shame.
Okay, that's it for this installment of Back Door Blues! I KNOW you have suggestions for other interesting backdoor pilots, so drop me a line at brian@popculturereferences.com (don't suggest in the comments, as this way, it'll be a surprise!).