See Joan Rivers Bust Rob Lowe's Chops About His Infidelity While Dating Melissa Gilbert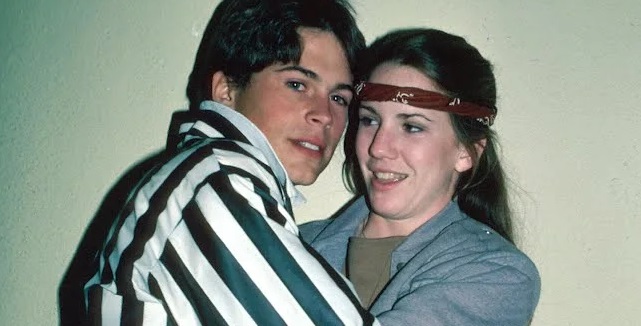 Today, I look at a great old Tonight Show interview where Joan Rivers busted Rob Lowe's chops about him cheating on his then-girlfriend, Melissa Gilbert.
This is a new feature called "The Way We Talk," about notable talk show appearances.
Rob Lowe and Melissa Gilbert had an odd relationship. They started dating in 1981 when Gilbert was 17 and Lowe was a little bit younger (He was born in March 1964, she was born in May 1963, so I don't know if they happened to start dating when they were both technically 17). At the time, of course, Melissa Gilbert was MUCH more famous than Lowe, as she had been the star of Little House on the Prairie for many years already and was only taking on MORE of a starring role on the series at the time.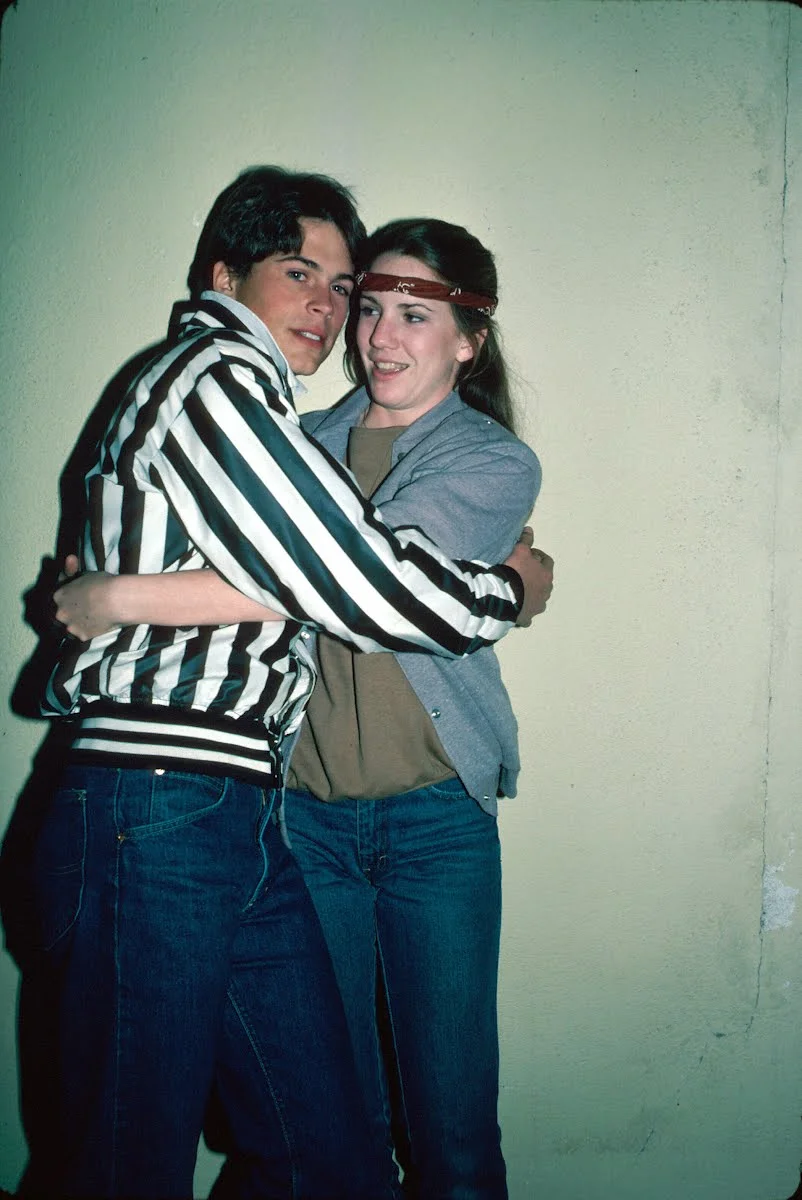 However, Lowe was an up-and-coming actor, and very soon, his star eclipsed Gilbert's, starting with a major supporting role in 1983's The Outsiders. Along the way, though, Lowe also basically cheated on her throughout their relationship. In his autobiography, Stories I Only Tell My Friends: An Autobiography, Lowe explained how when he went to start filming The Outsiders on location, Gilbert's mother wouldn't let her visit him, as her mother felt that Lowe was only dating Gilbert because of her fame. Eventually, Lowe started cheating on Gilbert on the set. He reflected on it (this is told sort of as a retroactive diary): "My situation is complicated somewhat by my long-distance relationship with my girlfriend and there are times when I feel bad about that. But I begin to learn another great lesson: nothing quiets the inner voice you want to ignore better than a couple of beers. And between the open cooler on the van ride home each day and Francis's food-and-wine festivals at the end of the week, I'm getting a lot of practice at quieting my conscience."
In June 1984, Lowe appeared as the second guest (behind Bo Derek) on The Tonight Show, during one of the nights where regular guest host, Joan Rivers, was filling in for Johnny Carson (Rivers would famously try to launch a rival series on the then-new channel, FOX, in 1986. Carson then banned her from ever appearing on the Tonight Show again).
Rivers was friendly enough with Melissa Gilbert due to Gilbert having been so famous since she was a kid, so she appeared on talk shows and stuff like that, and so Rivers decides to light right into Lowe by noting that she saw him out on a date with someone other than Gilbert. Lowe says, "It was not right. It was not me at my best" before explaining that his date was going to be in his next movie.
Rivers then pushes him on the topic more, and asks him whether this stuff hurts Gilbert. He retorts that Gilbert is "no saint either," but doesn't elaborate. In general, Lowe takes his lumps well, but it's still fascinating seeing Rivers go right at him. Lowe and Gilbert would later get engaged, but Lowe decided to break it off with her when he found out she was pregnant, as he felt he wasn't ready to be a father yet (he was around 23 at the time). Gilbert then had a miscarriage afterwards, and married her next boyfriend very quickly in 1988. Gilbert would later chalk the whole situation up to both of them just being too young.
If you have a good talk show appearance you'd like me to spotlight, drop me a line at brian@popculturereferences.com