Seeing the Actual 'Lucy in the Sky With Diamonds' Drawing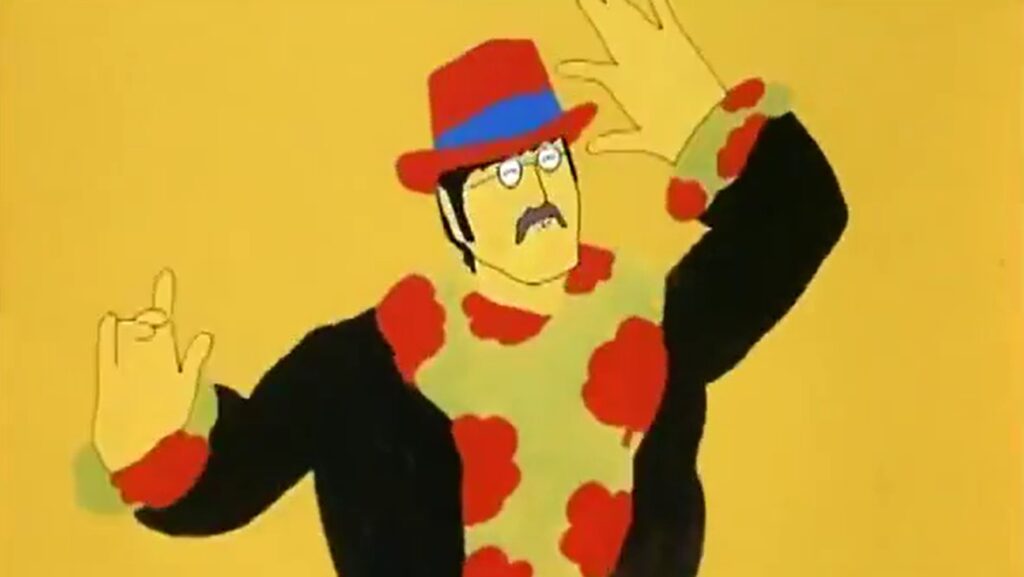 Today, we look at the drawing that allegedly inspired the classic Beatles song, "Lucy in the Sky With Diamonds."
This is "Inside the Museums," a feature where I spotlight some of the really cool pieces of pop culture history that we actually have access to look at.
One of the Beatles' most beloved songs is "Lucy in the Sky With Diamonds," a psychedelic tune that naturally, people have associated with drug use (because Lucy in the Sky With Diamonds could also stand for LSD).
However, John Lennon has always insisted that the song was based on a drawing his son, Julian, had drawn in nursey school of his young classmate, Lucy O'Donnell. When he showed it to his father, he said it was a drawing of "Lucy in the sky with diamonds." Julian Lennon later recalled, "I don't know why I called it that or why it stood out from all my other drawings, but I obviously had an affection for Lucy at that age. I used to show Dad everything I'd built or painted at school, and this one sparked off the idea." John Lennon noted about the moment, "I thought that's beautiful. I immediately wrote a song about it." Ringo Starr was there at the time and saw it all happen and he has spoken about it over the years, as well.
So I totally believe the story happened (whether the song was ALSO about LSD is a whole other story), it's just that years later, Julian Lennon wrote a follow-up song called "Lucy" and the cover art for the single was his original drawing he had made decades earlier. He noted that the drawing had "got lost. So how it was found or who may have taken it, I have no idea, but it's now been re-found and David Gilmour from Pink Floyd has it and kindly allowed us to use a copy of it for the art work" for 'Lucy.'"
Here is that drawing…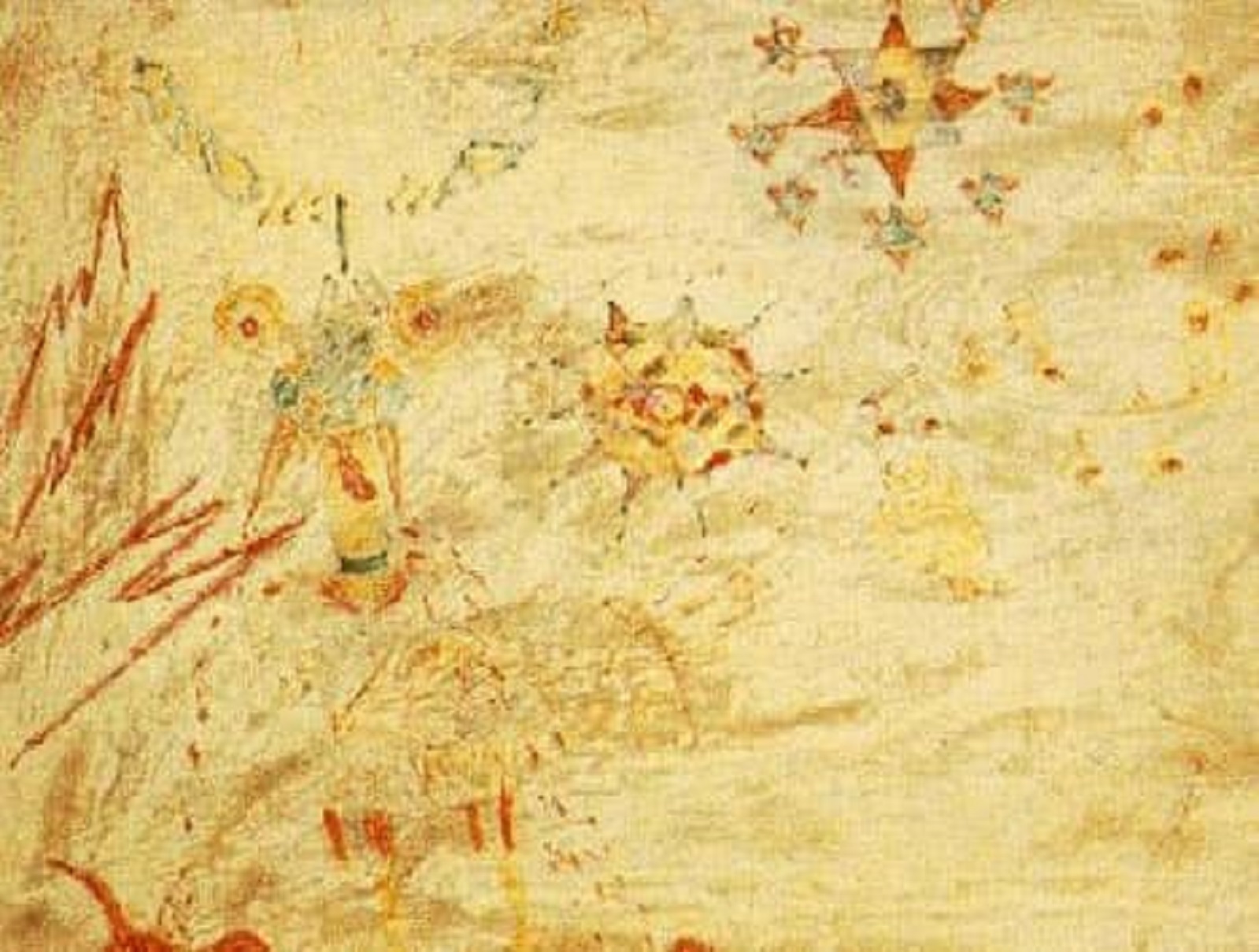 Where I drag "allegedly" into things is whether I necessarily believe that this is THE original drawing or not. It looks pretty sophisticated for a nursery school student, ya know? And it's not like Julian Lennon is going to remember what a drawing he did in nursery school looks like. But obviously, whether it is THE original or not, it was the drawing that, at some point, was deemed "the original drawing Julian Lennon did of 'Lucy in the sky with diamonds'" and eventually it was sold at auction to David Gilmour.
Either way, it's still a cool piece of pop culture history, even if I'm skeptical a bit of its origins.
Okay, folks, feel free to send me suggestions for other cool pieces of comic book history that it'd be interesting to see displayed here.