That Time Arnold From Diff'rent Strokes Went on the Lam With Ricky on Silver Spoons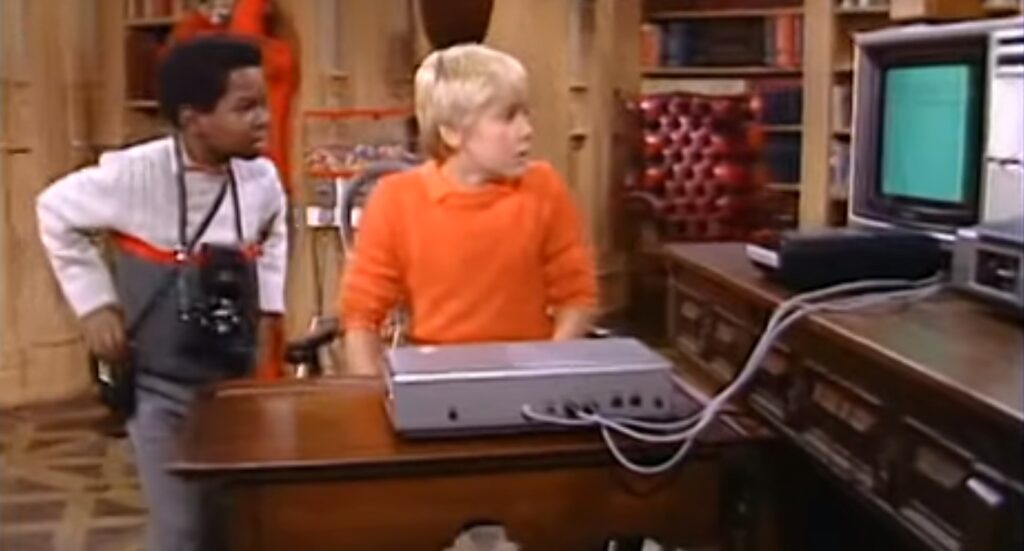 Today, we look at how Arnold from Diff'rent Strokes had to go on the run from the FBI with Ricky on Silver Spoons.
This is Somewheres in This Universe, a feature examining when characters from TV shows make guest appearances on other TV shows (in non-crossover stories), thus establishing that the two shows share a universe.
November is Somewheres in the Universe month!
Diff'rent Strokes was a big deal for NBC when it debuted in the late 1970s, as it was one of its first true HIT shows in a while. So naturally, NBC tried to mine it for NEW shows, with it spinning off The Facts of Life before its first season even ended.
It was also used to promote other shows. One of them I'll talk about in the future when I get into FULL crossovers, but another notable one occurred in its fifth season, when some of the producers involved in Diff'rent Strokes launched a new sitcom for NBC called Silver Spoons, about a rich but immature man (Joel Higgins) who discovers that he has a 12-year-old son that he never heard of (Ricky Schroder). Initially, the shtick of the series was contrasting Edward's childlike attitude by the mature behavior of his 12-year-old son, but soon that was dropped for just more typical teen-centric stories.
In any event, early in the series, the show got a boost via a guest appearance by Coleman's Arnold Jackson in Episode 7's "The Great Computer Caper." Arnold visits Ricky looking for a story for his school newspaper, as he heard that Ricky had won an award at computer camp, and Arnold thought that there might be a story there. Instead, Ricky bores him, so Arnold politely tries to leave, but Ricky convinces him to stay by showing how he can hack into other companies. While showing off, Ricky notes that one of the company had delivered parts to a government project. Ricky then used a code-breaking algorithm to break into the government's database and find the schematics for a new fighter jet.
Arnold is impressed and takes photos of Ricky in front of the plans on his computer for the school newspaper. The FBI finds out, though, and so Ricky and Arnold freak out and try to go on the run, stowing away on a ship before it sets sail. The captain finds them, though, and cleverly convinces them that they'd probably prefer just taking whatever punishment they have waiting for them at home than actually work on a boat.
As it turns out, the FBI isn't TOO mad, they really just want Ricky to promise never to do it again, and also show them HOW he did it, so that they could keep other people from doing it (they already confiscated every copy of Arnold's school paper).
Cute episode.
Feel free to e-mail me at brian@poprefs.com for suggestions for other good non-crossover guest appearances by TV characters!