That Time Hope and Gloria Tried to Get Phoebe's Autograph at Central Perk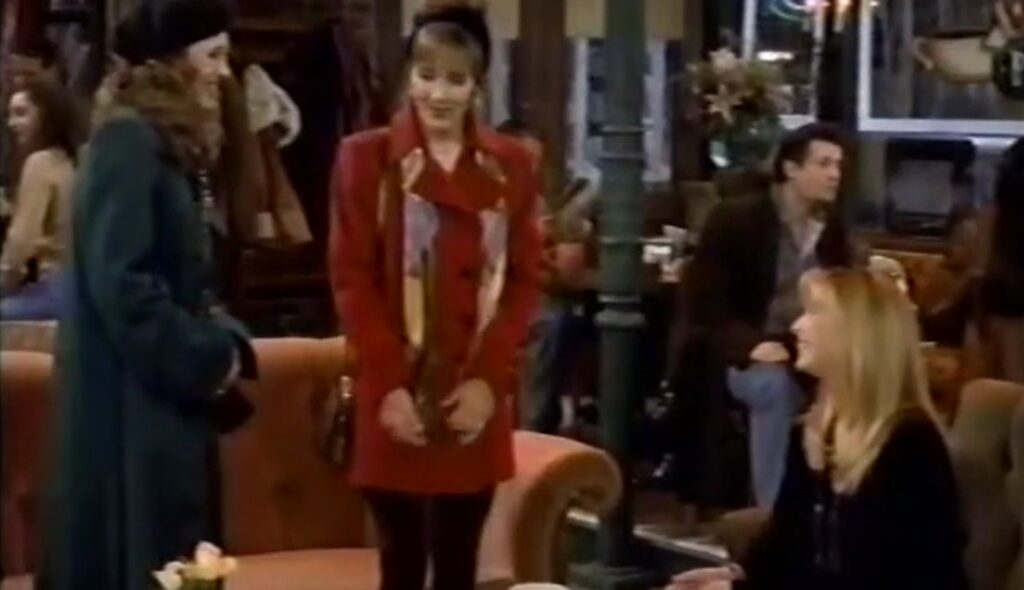 Today, we look at the time that Hope and Gloria tried to get Phoebe Buffay's autograph at Central Perk.
This is Somewheres in This Universe, a feature examining when characters from TV shows make guest appearances on other TV shows (in non-crossover stories), thus establishing that the two shows share a universe.
November is Somewheres in the Universe month!
Hope and Gloria was one of the many sitcoms that was given a plum timeslot on NBC's Must See TV in the 1990s and failed to capitalize on the chance, lasting only two seasons. It was a midseason replacement in the 1994-95 TV season (the debut season for Friends and ER), taking over Friends' 8:30 PM time slot following Mad About You, with Friends moving to 9:30 after Seinfeld to replace the quickly canceled Madman of the People.
It was basically a vehicle for the great Cynthia Stevenson, who starred as Hope Davidson, a TV producer of a local talk show in Pittsburgh, who became friends with her new neighbor, her polar opposite, demeanor-wise, Gloria Utz (Jessica Lundy). It was a buddy comedy, think Laverne and Shirley for the 1990s. That sort of thing.
Anyhow, it lost its juicy Thursday night slot for its second season, moving with its lead-in, Mad About You, to Sundays, before losing its time slot to Newsradio, at which point it was buried on Saturdays for the rest of its final season.
Before it went, though, it had one last grasp for ratings when Hope and Gloria go for a trip to New York City in "A New York Story" for February 1996 sweeps.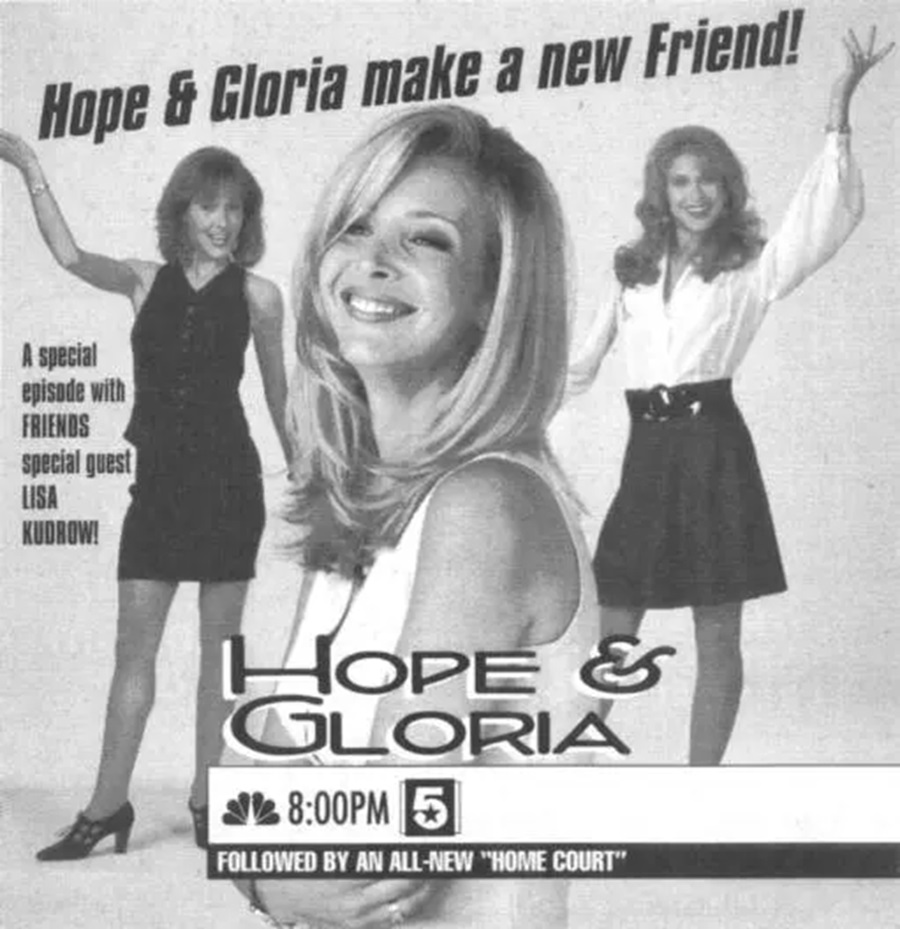 Hope and Gloria visit Central Perk, and Gloria mistakes Phoebe Buffay for a soap opera star (in the process, she misses out that ACTUAL soap opera star, Peter Reckell, is at Central Perk. She asks him if he recognizes Phoebe from The Young and the Restless, but he explains that he just watches Days of Our Lives, and Gloria says she stopped watching Days when the original Bo left. Reckell, of course, was Bo).
When Hope goes to talk to Phoebe, she quickly realizes that Phoebe is NOT an actor, but she convinces Phoebe to PRETEND to be a soap star to make Gloria's day, and Phoebe does some nice over-the-top actor talk with them, but when she signs her autograph, it's as "Phoebe Buffay." She quickly explains that she's in character for a TV movie of the week role, and then leaves.
Cute bit.
Feel free to e-mail me at brian@poprefs.com for suggestions for other good non-crossover guest appearances by TV characters!