That Time George and Weezy Jefferson Fought Will and His Fiancée With Bats on Fresh Prince of Bel-Air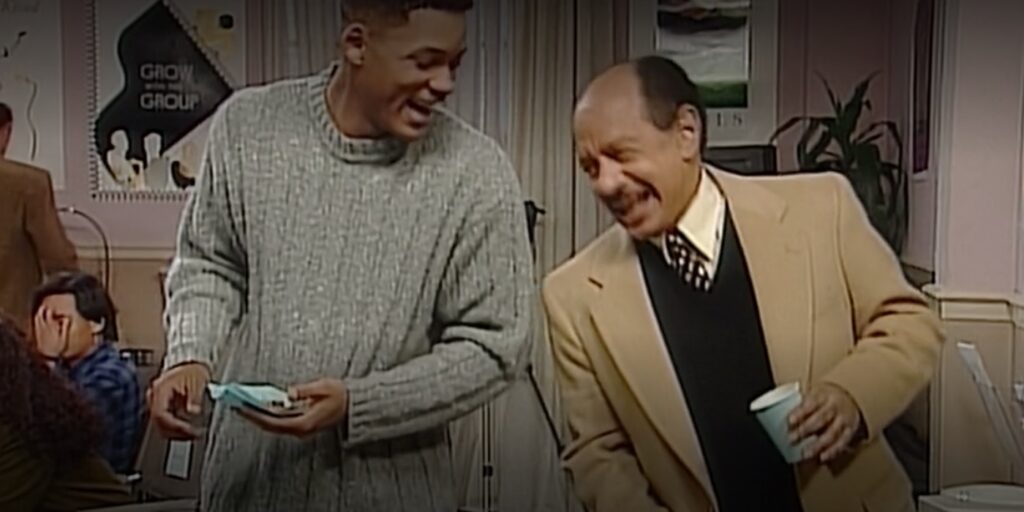 Today, we look at the time that George and Weezy Jefferson had a bat fight with Will Smith and his fiancée on The Fresh Prince of Bel-Air.
This is Somewheres in This Universe, a feature examining when characters from TV shows make guest appearances on other TV shows (in non-crossover stories), thus establishing that the two shows share a universe.
November is Somewheres in the Universe month!
On his hit sitcom, The Fresh Prince of Bel-Air, Will Smith used the show to give prominent guest appearances to a number of notable Black stars from his youth, from Sherman Hemsley to Pam Grier to John Witherspoon to Robert Guillaume to Ben Vereen. Hemsley had a recurring character as a rival to James Avery's Uncle Phil on the show.
Well, in Season 5, when Uncle Phil is worried that Will is moving too quickly with his fiancee, Lisa (Nia Long), Will agrees to go to a couples group therapy event with Lisa in "Will Is from Mars" (a 1995 February sweeps episode) to see if their relationship really was ready to move to the next stage.
Once there, they met an older couple, George and Weezy Jefferson, as Helmsey and Isabel Sanford reprised their iconic roles from The Jeffersons…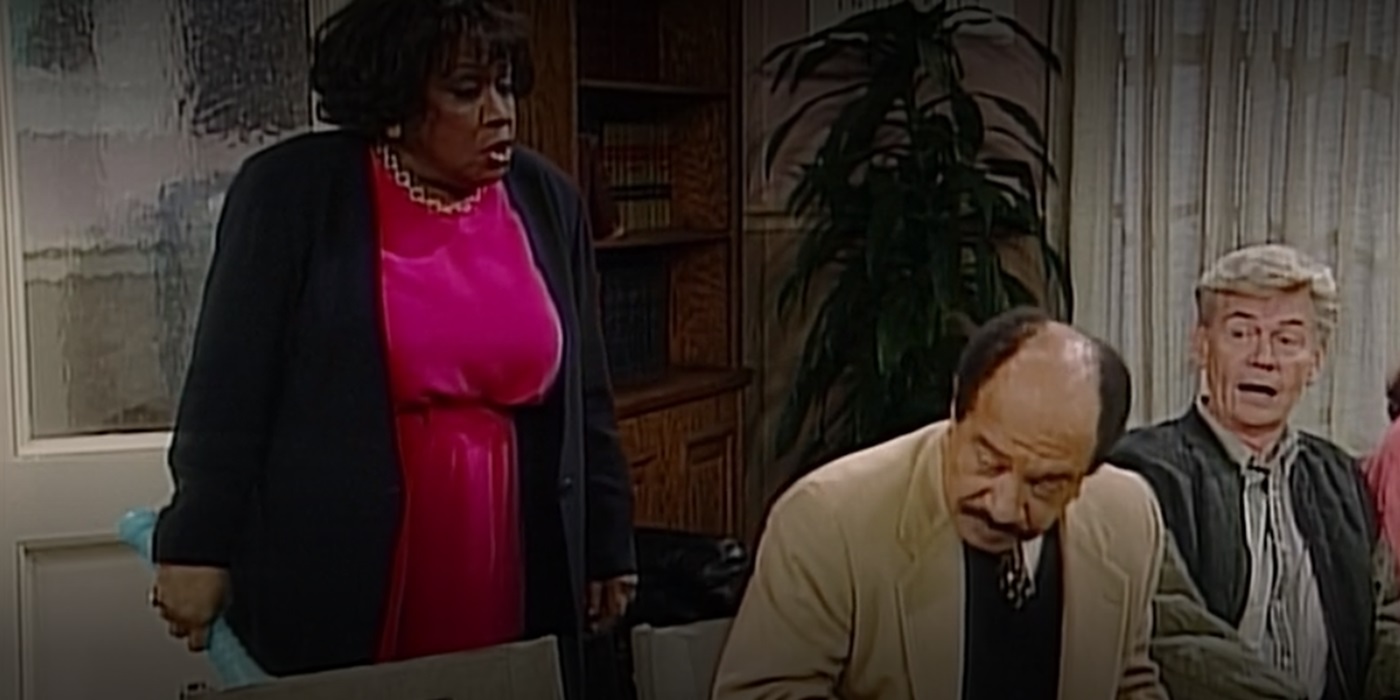 Will and George get to talking, and after laughing about their relationships for a bit, George then gets angry when he feels Will goes too far in insulting Weezy. Weezy and Lisa end up getting into a similar issue when Lisa comments that the argument Will and George are getting into was stupid, and Weezy took that as a shot at George.
The two couples end up going to war with each other using the foam bats that the therapist supplied for an exercise.
It's a funny bit, and it's nice to see Hemsley and Sanford recreating their chemistry so easily years after The Jeffersons went off the air.
Feel free to e-mail me at brian@poprefs.com for suggestions for other good non-crossover guest appearances by TV characters!