That Time Prison Break's T-Bag Also Broke Out of Prison on Breakout Kings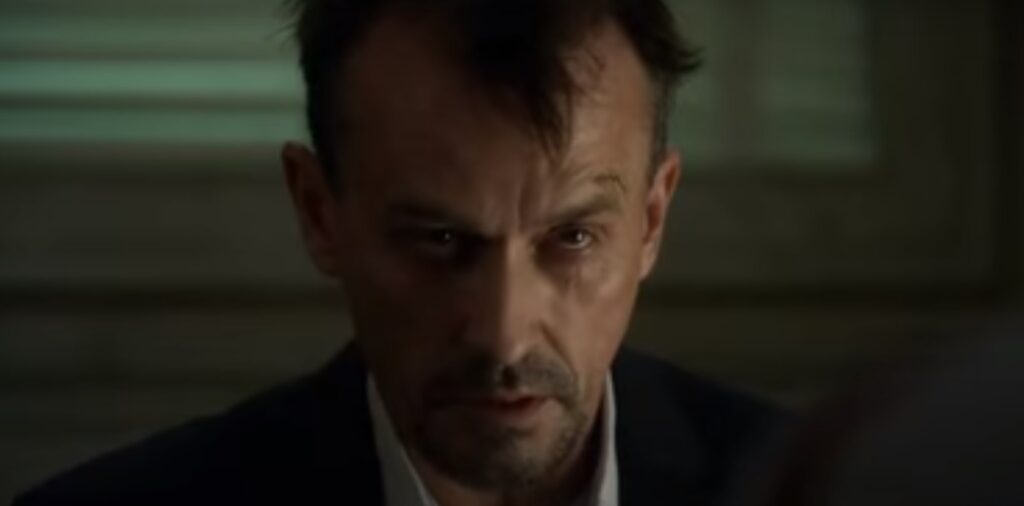 Today, we look at the time that T-Bag from Prison Break broke out of a prison again on the TV series, Breakout Kings.
This is Somewheres in This Universe, a feature examining when characters from TV shows make guest appearances on other TV shows (in non-crossover stories), thus establishing that the two shows share a universe.
November is Somewheres in the Universe month!
Prison Break was a perfect example of having a great high concept, but once you've done the high concept, what do you do NEXT? The series, which aired on Fox, starred a brilliant man named Michael Schofield (Wentworth Miller) who tattooed the blueprints of a prison on to his body and then got himself sent to the same prison where his older brother, Lincoln Burrows (Dominic Purcell), was on death row. Michael then orchestrated a prison break (naturally) to save his brother, and as he set things up, we would learn that each non-blueprint tattoo on his body had a special meaning tied to the overall escape plan (so it was sort of like how each episode of Lost would have a flashback spotlight on a character. Here, each episode would show the meaning of a given tattoo. Like, one tattoo says, "Allen Schweitzer 11121147." This was a reference to an Allen key that he needs to create as part of the escape).
Anyhow, once they actually escape at the end of the first season, well, what do you do THEN? The show had no real answer, and its popularity quickly dropped off (perhaps I'll do a Gonna Make a Change on how the show tried to reinvent itself along the way), but it lumbered along for four seasons before ending (then returned for a fifth season almost a decade later).
One of the main characters on the series was T-Bag (Robert Knepper), a sadistic serial killer that Michael is forced to include in his escape plans (the escapees eventually total eight prisoners in all), but obviously T-Bag serves as a secondary antagonist throughout the series, as he keeps getting sucked into the same orbit as the others, much to their dismay. Here's a good early scene with him…
Two of the main writers on Prison Break were Matt Olmstead and Nick Santora. After Prison Break ended its initial four season run, Olmstead and Santora pitched Fox on a new series in 2011, which Fox ultimately passed on, but A&E surprisingly picked up.
Called Breakout Kings, it starred Laz Alonso and Domenick Lombardozzi as a U.S. Marshal and a former U.S. Marshal who teamed up to form a special unit to hunt down escaped prisoners. The trick would be that they would use actual criminals on their team, Suicide Squad-style, in exchange for reduced sentences and nicer prison set-ups for the members of their team.
Well, very early in the series' run, in just the third episode, "The Bag Man," Knepper guest stars as T-Bag, having broken out of prison again to kill the orderlies who abused his mother in her nursing home, and so he could see his mother before she dies to let her know that he avenged her.
Jimmi Simpson was a standout on the series (I didn't even notice that the DVD for the show put him on the center. He really was quite good on the show) as Lloyd, a brilliant doctor who went to prison for selling illegal prescriptions. Lloyd did the psychological evaluations of the escapees for the team, and here he and T-Bag share a memorable scene…
Good stuff from both actors.
Feel free to e-mail me at brian@poprefs.com for suggestions for other good non-crossover guest appearances by TV characters!