Playing TV Bingo With ALF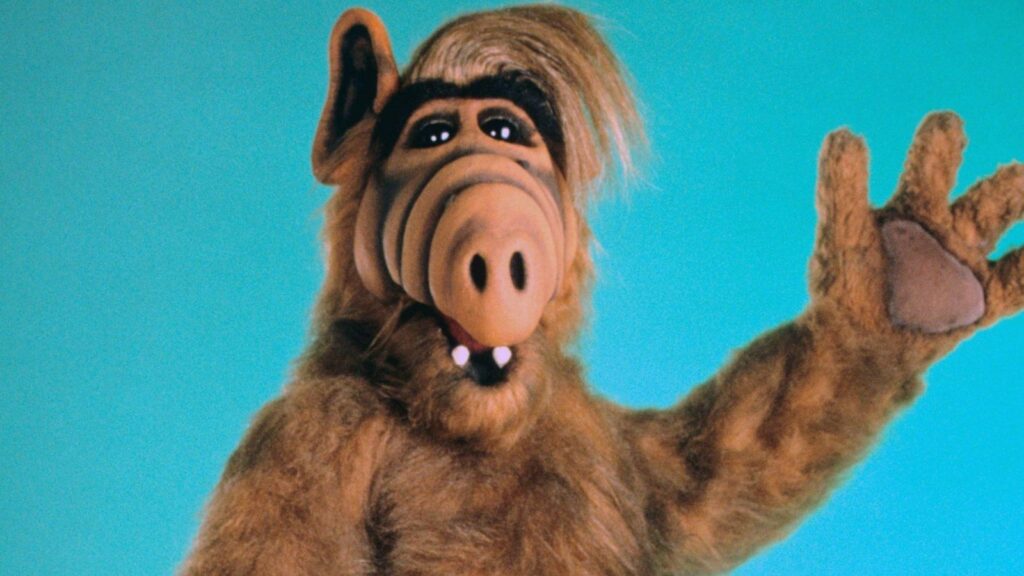 Today, as part of TV Bingo Tuesday, we play TV Bingo with ALF!
You know the concept, I use a TV Bingo card (one for dramas and one for sitcoms) and I'll go through the episodes in order and see how quickly I hit a bingo. In case you don't know how bingo works, the idea is that you mark off a box (in traditional bingo, someone will draw ping pong balls with numbers and letters on them like a lottery machine) and when you check off five boxes in a row (whether left to right, up and down or diagonal) then that counts as a "bingo." Here, we'll be going episode-by-episode and seeing whether they match any of the boxes on our bingo card. When we hit five in a row, that's a "bingo"!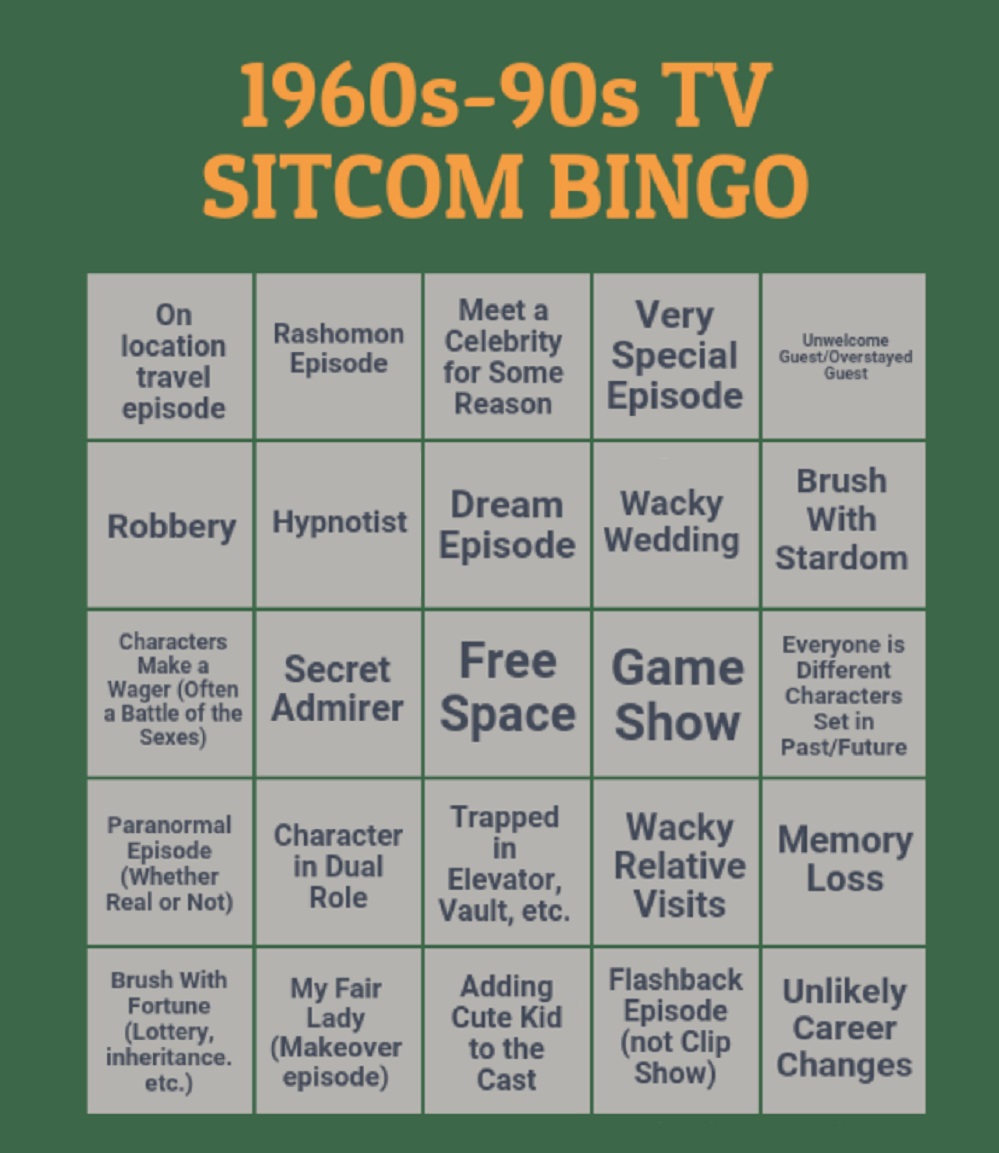 Today's sitcom, based on a request from reader Philip S. , is ALF, the 1980s sitcom about an alien who lands on Earth (his name, Alf, stands for Alien LifeForm. His real name was Gordon Shumway) and lives with a family (the Tanners) who hides his presence on Earth from the rest of the world (especially the government, who are hunting for him).
Let's look!
I think you can argue that Season 1's "For Your Eyes Only," about ALF dating a blind woman, could count as a "Very Special Episode," but I'm going to say no, for now, especially since there is a later one that is OBVIOUSLY a "Very Special Episode."
The next episode in Season 1, "Help Me, Rhonda," has ALF dream about his past on Melmac.
The NEXT episode, "Don't It Make Your Brown Eyes Blue?," involves ALF's hidden crush on Lynn, the eldest daughter in the Tanner family.
Season 1's "Jump" has a celebrity guest star, as Willie meets Joe Namath in a dream, but dreams don't count towards "Meet celebrity for some reason," as dreams are inherently beyond reason, ya know? Willie would have to meet Namath in real life for it to count for that category.
Season 1's "Mother and Child Reunion" has Anne Meara as an unwelcome house guest (as ALF can't go into the house during her visit). I don't count her as a wacky relative, though.
Season 1's "I've Got a New Attitude" reveals that all Melmacians can speak to the dead, so I think that counts for "paranormal" (you could argue a show about an alien is inherently paranormal, but that's neither here nor there).
Season 1's "Try to Remember" is somehow already a clip show (what the heck, right?) and ALF gets memory loss, leading to clips to jog his memory.
I think Season 1's "The Gambler" counts as a brush with fortune, as ALF becomes really good at betting on horse races and starts to pull in a lot of money.
Season 2's opening episode, "Working My Way Back to You," involves ALF making a wager that he can avoid breaking things in the house for a week. If he can't, he has to live in the garage permanently.
Season 2's "ALF's Special Christmas" is somehow both a "Very Special Episode" AND an episode shot on MULTIPLE locations (it's one of the odder TV Christmas episodes of all-time.. I'll write about it someday).
Season 2's "Someone to Watch Over Me" involves ALF trying to thwart a robbery.
And that's a bingo!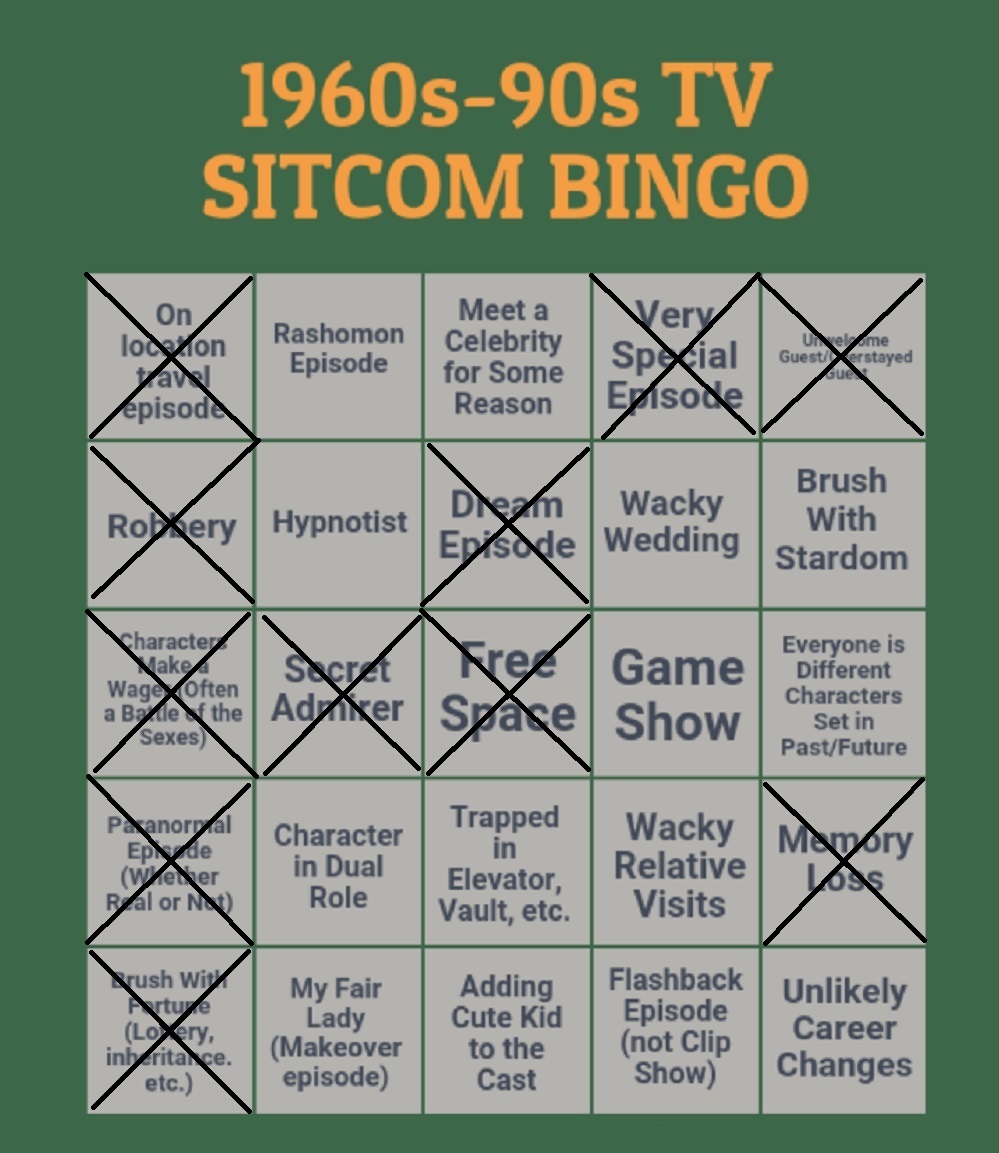 I'll do a drama later today (likely Quantum Leap in honor of Dean Stockwell's passing).
Feel free to suggest other shows you'd like to see us play TV Bingo with by e-mailing me at brian@popculturereferences.com