My Three Sons Manipulated Spacetime to Make Ernie the Third Son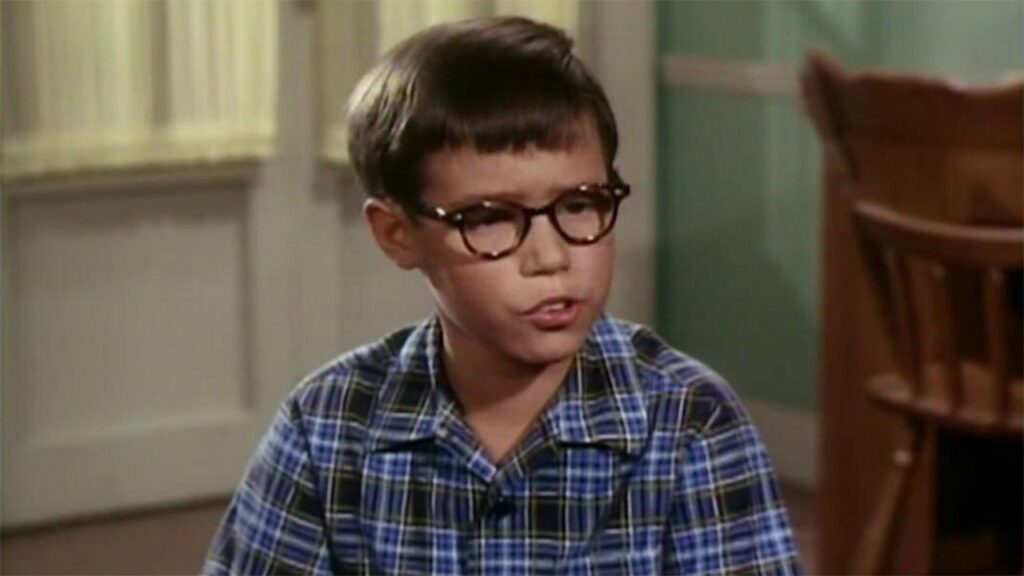 Today, we look at how My Three Sons altered its own timeline to make Ernie the third son on the series.
In Abandoned an' Forsaked, we examine stories and ideas that were not only abandoned, but also had the stories/plots specifically "overturned" by a later writer (as if they were a legal precedent) with a retcon (retcon stands for "retroactive continuity," but we're specifically talking about retcons that contradict earlier stories).
In the first three seasons of My Three Sons, Chip Douglas (Stanley Livingston)'s best friend was Sudsy Pfeiffer (Ricky Allen). Sudsy was such a constant presence in the first three seasons of the show that he was nearly in 40 episodes!
In the fourth season, though, the show brought in Livingston's own younger brother, Barry, to play Chip's new best friend, Ernie Thompson.
The weird thing is that Ernie was first introduced as being a younger kid in the neighborhood who sort of idolizes Chip, but soon, they're classmates, as well, despite Ernie clearly being PLAINLY younger than Chip. But that was their dynamic for Seasons 4-5, Ernie was Chip's best friend and schoolmate. The show's writers clearly loved Livington's performance, though, and the show started giving him an oddly oversized role for the best friend of the kid brother on the show. He had his own plots, even! Like when he becomes a James Bond-like spy, or when he and a girlfriend (Tina Cole) of middle brother Robbie (Don Grady) try to keep the Douglases from moving to Hawaii (I wrote about the ironic aspect of that story a while back).
Well, after Season 5, eldest brother Mike (Tim Considine) left the show, returning just for a farewell episode in the Season 6 premiere. We then learned that Ernie Thompson is a FOSTER child of the Thompsons, and Mr. Thompson was being transferred out of the country, and they can't bring Ernie with them. Ultimately, Steve Douglas (Fred MacMurray) takes him and adopts him, and he went right back to having three sons.
Once a son, though, Ernie was now no longer Chip's best friend, and was now reset to being his correct age, and was the "kid brother" of the family. Chip would now get high school plotlines, while Ernie got to do the kid stuff.
The parents stuff isn't inherently a retcon (and Ernie's beloved dog disappearing after he is adopted by the Douglases is also not really a retcon), but his age changing dramatically definitely is.
If anyone else has a suggestion for Abandoned an' Forsaked, drop me a line at brian@poprefs.com!