The Rookie: Feds Is Way Better Than Expected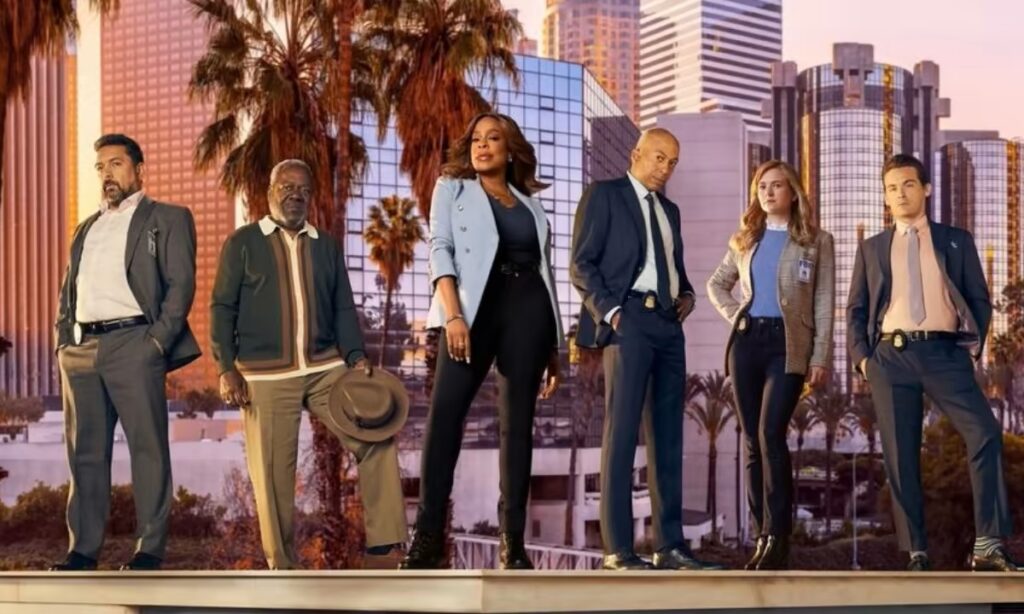 Today, I write about how surprisingly good the debut of The Rookie: Feds was.
This is a new feature, "Prophesizing with the Pen," a place for general reviews beyond actively recommending a movie, show or album (I might like something well enough to want to write about it, but not enough to fully recommend it, so that's what this feature is for).
When Niecy Nash-Betts first appeared in the backdoor pilot for her possible spinoff show from The Rookie, in which she, like Nathan Fillion's John Nolan on The Rookie becoming a cop in his 40s, becomes a member of the FBI in HER 40s, I did not expect much from the spinoff. The Rookie hits a dumb but fun level of procedural drama that is just enough to keep me interested (most procedural dramas don't even hit THAT level), but the possible spinoff did not interest me that much when it debuted in Season 4's "Simone." I like Nash-Betts, but as Simone, a former guidance counselor now a probational FBI officer, she was way over the top. Now, don't get me wrong, "over the top" is sort of where Nash-Betts lives, so you have to expect a certain amount of that from any show with her, and I don't mind it in smaller doses, but her stint on the rookie was waaaaay over the top. Meanwhile, while I love Frankie Faison as her father, and I thought Felix Solis was good as Agent Garza, her possible new boss, I did not like Kat Foster's rather cold Agent Fox, and really, a show like this needs a strong group of supporting actors to anchor the show, to give it a strong foundation outside of Simone, as the other actors have to be able to handle their own plots (just like how The Rookie is very much an ensemble behind Fillion).
Well, they brought in a great group of supporting actors for the official new series in James Lesure, Kevin Zegers and Britt Robertson (bizarrely, Lesure and Zegers were both previously on ABC's short-lived Rebel last year).
Also, with this Garza's vaguely illegal setup for a fast reaction task force, it sounds a lot like Hawaii Five-O's similarly vaguely illegal setup, so that means we'll likely be so busy on fast-paced missions that there's not a lot of room for Nash-Betts to vamp too much. I like Nash-Betts a lot, I do, but a little goes a long way with her, and the format of the show seems designed to get the best of that. Essentially, she'll HAVE to tone down while they're flying around the country on missions.
The new additions all have interesting character hooks. Zegers plays a former actor (he starred in a series about a vampire cop) whose fame as an actor-turned-FBI-agent is now drawing interest in him as an actor from directors who never would have been interested in him before. Lesure plays a longtime FBI agent who can't seem to be promoted, but a rival of Garza's is offering him a primo promotion if he'll help her bring the task force down from within. Robertson, meanwhile, is a seemingly "perfect" young agent whose life crumbled when her fiancée cheated on her with her best friend. All pretty relatable backgrounds, and, again, all fine actors (I've enjoyed Robertson's work since she was a little kid on that show Life Unexpected).
The Rookie has long had a strong social consciousness, so it is nice to see that here, too, as Simone clashes a bit with her father, a community organizer who runs a group for people who have problems with the police (he asks her to not wear her badge while she's staying in his house). Like the real life Nash-Betts, Simone was previously married to a man before getting romantically involved with a woman, and Nash-Betts' real life wife will be playing a love interest in the future. It'll be interesting to see how they handle that going forward, whether she'll be dating men and woman on the show.
One area I could do for having less of on the show is all of the "As a guidance counselor" stuff. Simone should just say what she's noticed, she doesn't need to always preface it with the fact that she learned it from being a guidance counselor. No one is impressed by hearing that. "As a guidance counselor, I came to notice the important thing is what we people AREN'T doing, like here, they're NOT breaking and entering, which means they probably have someone on the inside" vs "Notice what they're NOT doing here, they're NOT breaking and entering, which means they probably have someone on the inside." The second is so much better, and what an actual FBI agent would say. If someone ELSE wants to say, "Did you learn that as a guidance counselor?" then fine, but no one should bring up their past as a guidance counselor as much as this lady does.
In any event, it was a good pilot, and I'm more intrigued with the series than I thought I would be after the backdoor pilot.
The Rookie: Feds airs on Tuesdays at 10pm on ABC.